Lionel Messi to leave Barcelona – this is a heartbreaking moment. Argentina captain Lionel Messi has dropped a bombshell about his future at Barcelona
Barcelona fans, this is a heartbreaking moment for you! (Pun) Argentina captain Lionel Messi has dropped a bombshell about his future at Barcelona, saying in an interview published in an newspaper "things can change a lot in soccer".
The four-time World Player of the Year, who joined Barca's academy at the age of 13, has not been in the best of touch this past 18 months, lost the World Cup final and plus, had to deal with the tax fraud authorities.
Now 27, Messi probably has world record fee in excess of 100 million euros ($125 million) attached to him, and it was unthinkable seeing the Catalans without their talisman.
The article quotes, "At the moment, I am living in the present," he told the paper. "I am thinking about having a great year and winning the trophies we want at Barcelona — nothing else. Later, we will see. In football, things change all the time. Although I have always said I would like to stay there forever, sometimes everything does not always go as you want."
He further added, "I have said it many times," he said. "If it were for me, I would stay forever. But as I said before, everything does not always come out as you want — even more in football, which changes so much and in which so many things can happen. It is complicated, even more given what is happening today at Barcelona."
Thus, we came to a conclusion that there's something that's boggling Leo Messi at Barcelona and the below 5 reasons explain why the Argentine will LEAVE Spain:
Lure of the Premier League
Seeing the likes of Spanish stars move to English grounds, Messi could be tempted to play in the EPL. Not too long ago, a report surged in the English press that Lionel Messi was rumoured to be joining Arsenal, crazy! Known for it's is so passionate and intense play, may be its time for the EPL fans in the country and around the world to witness the magic of the diminutive Argentine.
No COMPETITIVENESS
The past season saw Barcelona return empty handed in the La Liga as well as other competitions and it seems the rise of Real Madrid and Atletico Madrid might bring its downfall. More so, the arrival of Luis Enrique as coach might bring in fresh ideas and players which will take time to adapt for Messi and co.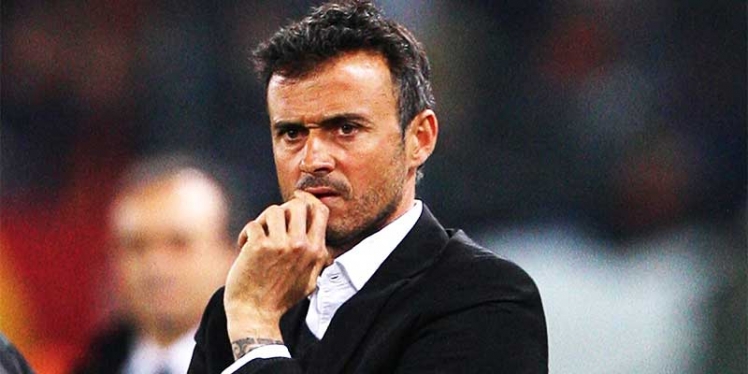 Cristiano Ronaldo's rise to fame
They may be rivals on and off the pitch but in the past few months, CR7 has taken the baton of being number over Lionel Messi. Reports are doing the rounds that Ronaldo might win a consecutive Ballon D'Or award leaving rival Leo Messi red-faced!
Controversies and frauds
The tax authority issue just might have drained out the Argentine star who was left down and out when Germany beat his country 1-0 in the Finals of the FIFA World Cup 2014. Also, Barcelona has been accustomed to many tax frauds and fake profits' issues that may be too much to take for Leo Messi.
Tired of Barcelona?
Perhaps, at end of the day, he's too tired. Same players, management, game, stadium etc might bore the Barcelona forward and that's when the latter may decide to quit the Camp Nou.