Here's how you can tell a genuine foodie from a wannabe one'¦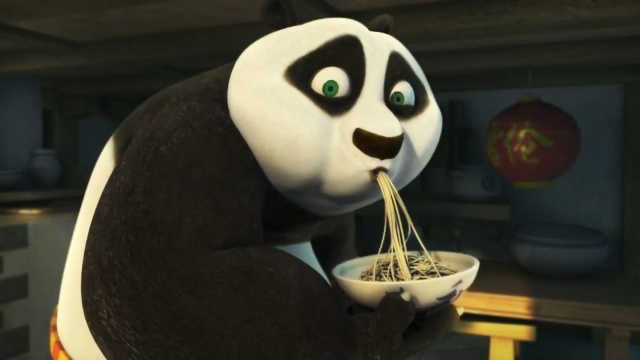 Here's how you can tell a genuine foodie from a wannabe one…
Checks out food blogs and magazines for the latest updates and recipes the first thing after reaching office and prefers spending time on staring at enticing food pictures rather than looking at the photographs of semi-nude models and hot guys.
Identifies himself/herself more with Remy of Ratatouille or Po of Kung Fu Panda series than Rahul of Dil Toh Pagal Hai or Sanju of Joh Jeeta Wohi Sikander or Anjali of Kuch Kuch Hota Hai.
Takes out enough time in the day to dream about food, talk about food to other people, decide what to eat for lunch when not carrying the dabba, impatiently wait to open the lunchbox when carrying one and religiously go for lunch breaks and tea-time snacks.
Is friends with all the people in office whose moms and wives and cooks and girlfriends pack mouth-watering meals for tiffin, without fail.
Doesn't mind going to unassuming, rundown eateries if they serve tastier food than those even slightly upmarket restaurants.
Enjoys his/her plate of aloo puri and kheer as much as chicken carbonara or blue berry cheesecake.
Starts thinking and imagining what to eat for the next meal while eating.
Is more than willing to hop across cafes and restaurants for a better cup of tea, platter of pancake, dal makhni and butter naan, glass of beer with chakna and a plate of tiramisu – all at different places.
Exclaims that his/her favourite cuisine is Italian but looks equally greedily at a plate of rajma chawal.

Is an encyclopaedia on where to eat what atleast in the city he/she lives.
Never needs a company to go out and hog. When friends ditch an eating out plan, it doesn't dither him/her from stepping out, going to the same restaurant, hogging, clicking pictures of the food and tweeting them.
No matter how sad he/she may be, a bowl of lip-smacking macaroni will light up the mood as well as a double salary promotion.
Appreciates other foodies and people who like their plate of shawarmas with mayonnaise more than their new pair of shoes.
Would rather spend on a delectable meal at a fine-dining restaurant than buy himself/herself something new to wear.
Is a good cook, a chef extraordinaire in the making and has a food blog full of recipes, eating out experiences, cooking tips, best culinary tours in the world, new products in the market and food trivia.