Even as the Italian cuisine becomes our household staple, Indian foodies are learning to experience the finer nuances of the taste associated with it.
Antipasti is not pasta, ravioli is quite different from risotto and fettuccini and farfalle are two distinct dishes. Italian food, to many in India, may be synonymous with pizzas and pastas but the discerning Indian foodie is rapidly unravelling the many nuances of the cuisine.
The mushrooming of pasta stations at wedding banquets and parties is perhaps testimony to the growing demand of a cuisine that has made olive oil integral to the kitchen of a health-conscious, middle class Indian. And then there is fine dining too, which goes beyond just cheesy pizzas and the ubiquitous 'tomato sauce' pasta. Five-star hotels in all metros have their speciality Italian restaurants, while malls and trendy shopping centres sport Italian bistros and pizzerias – all catering to the growing numbers of discriminating gastronomes and adventurous young, out to savour international tastes. That the cuisine lends itself to a variety of vegetarian dishes has also helped in its popularity.
So, when an international name like Ciro Orsini opened an Italian venture in the Indian capital, it was a tribute not just to the Indian foodie's eclectic gastronomic preferences but to a growing market for new foods. "India was a natural corollary of our global growth," says Orsini, who grew up in Naples and has been working in the food business since the age of 12. His restaurant Ciro's Pomodoro opened a year ago in the trendy N-Block Market in New Delhi's Greater Kailash-I, and he has since not looked back.
His partner, American actor Armand Assante (seen in films like American Gangster), says that globalisation and its easy embrace of Western lifestyles, had made it convenient for a Westerner to operate in India. With its authentic food and ambience, Ciro's Pomodoro has become a popular haunt with the young crowd, packing both its floors, including a terrace sit-out, particularly over weekends.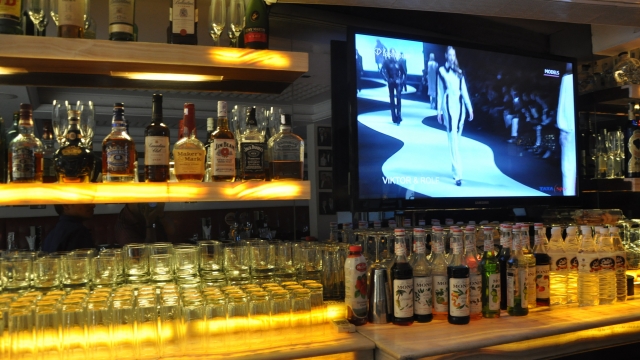 – IANS