Food filled with ingredients that are colourful is both appetising and full of nutrients.
Today when I woke up I was really confused about where to go and eat. I clearly didn't want the usual breakfast at restaurants that I frequent over weekends, so I geared up with my camera and walked towards Le Pain Quotidien, a Belgian eatery near the Gateway of India. Before I start unfolding my experience, I must convey that LPQ is either the only or one of the very few places in India serving some varieties from the authentic Belgian cuisine, though the menu largely ranges from European to Continental. It was already 11 am and I was a little worried that the restaurant would have stopped serving breakfast, like most of them do after 11am, but I was pleasantly surprised to find that LPQ offers breakfast on weekends up till 3pm!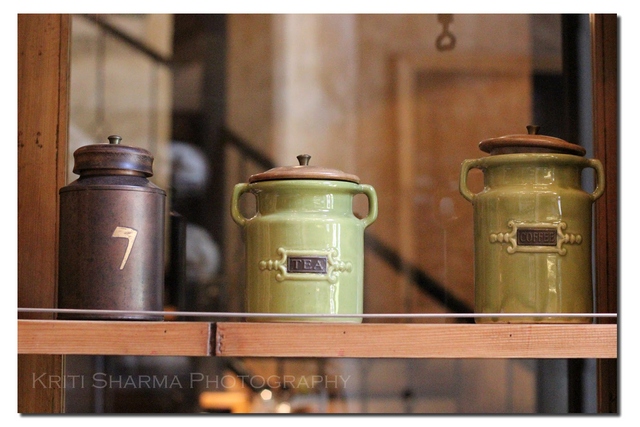 When I started browsing through the breakfast menu, I came across certain familiar names like Egg Benedict, chocolate and cream croissant, parfait, fruit and cream, and a couple of other names. Then there were those about which I had no idea as I am still in the process of acquainting myself with the region's culinary specialities. So I asked one of the waiters and he suggested me to try the granola parafait with yogurt. Granola consists of oats, nuts and honey; it is very similar to muesli and parfait is a French term meaning perfect and refers to a dessert made of cream, eggs and sugar. I had a faint idea in my mind how my order would look like and I was eagerly waiting to dig into it. Not to forget, I had ordered the dish in yogurt and considering the rising temperatures in our cities, it was a good idea.
When the granola parfait arrived on my table, my face lit up seeing so many colours in the food. It is something that makes my stomach really happy. I am not kidding when I say that people sitting around me were eyeing it and when I started taking some pictures, one of the ladies who was ordering some bread from the counter walked upto me and asked if she could also click one, and I happily obliged. It was served in a glass. There were fresh fruits like strawberries, papaya, pineapple, watermelon and muskmelon on the top, with a hint of mint leaves, followed by a layer of yogurt, a stack of granola, again a layer of yogurt, a stack of granola and at the bottom were a few pieces of papaya and muskmelon. If you like your yogurt sweet, then ask the chef to add some honey to it. For me, it was a perfect way to break away from the monotony of regular breakfast. Though the next time, I am going to try what the couple sitting next to me was devouring – something that looked like a croissant and was oozing Belgian chocolate and cream.