A bevy of charming, beautifully lit and aesthetically designed cafes, serving authentic specialties from world cuisines are springing across cities.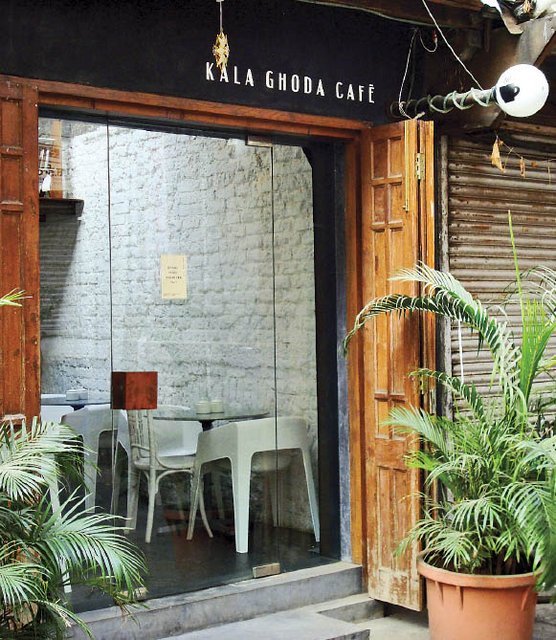 It was a Sunday evening and I had just stepped out of Regal cinema in Colaba, Mumbai, where I had gone for a noon show, along with my roomie, Lourdes. We were hungry and decided to grab some sandwiches and hot chocolate.
We started walking towards Kala Ghoda which is diagonally opposite to Regal and at a distance of roughly 50 metres. It is a well-known art district of the city and is also home to designer brands and a bevy of charming homegrown cafes and eateries. Our destination was the Kala Ghoda Cafe, which is neatly tucked away in a bylane adjacent the Jewish synagogue, Keneseth Eliyahoo, a beautiful pastel blue coloured building.
Don't go by the cafe's unassuming facade and when you enter, it may suddenly strike you that oh! It's small! Give yourself a few seconds and you will start liking everything that you see there. The cafe envelops you in a balmy, comfy environment with its wooden interiors, warm lighting and soul soothing music. There is an arrangement of about six tables on the ground floor, which is where the kitchen is, and a narrow wooden staircase leads you to the mezzanine level, which has a couch and two chairs surrounding a table – my favourite spot here. If the cafe happens to be full at the time of your visit, there is a table outside the other side of it, where you can sit and wait, or, even order your food there.
The menu features a selection of veg and non veg sandwiches made with whole wheat bread, pastas (there is a whole wheat option), other continental varieties, salads, desserts and beverages. Keeping in mind the location, it is mostly reasonably prized, except for the sandwiches, which are small but nonetheless, scrumptious. Lourdes called for a ham and cheese sandwich and I for a roesti, which one of the chefs had recommended, and we both ordered two cups of hot chocolate, which is made from the Belgian dark chocolate. The staff is very friendly and courteous, knows exactly what is there in the menu and if you ask for any suggestions, you won't be disappointed.
Our order arrived without much wait. The hot chocolate is probably the best you can have in town. It's thick and with every mouthful you will be delighted with the taste of authentic Belgian dark chocolate. The ham and cheese sandwich was perfectly grilled and was loaded with generous portions of both ham and cheese. I could imagine how satiating it would be to have it by looking at Lourdes. She went quiet and devoted herself fully to the pleasure of eating.
I was quite skeptical about roesti as it was the first time I was eating it, but all my worries were put to rest as soon as I ate a bite and truly savoured it. It's a pancake which is made of grated potatoes and you have an option for have it with a veg or a non veg filling. I had called for some grilled veggies and my rosti was well stuffed with the seasonal fresh ones. It was mildly tempered with salt, olive oil and seasonings, which helped in accentuating the taste of the veggies, rather than over powering it with their own flavours. We sat there for quite sometime, enjoying the food and occasional chit-chat and left with a lingering need to come back.