Kamakhya Devi is famous as a bleeding goddess and also known as the Goddess of Desires.
She is the incarnation of Devi Sati. She is the tantric mother idol and is identified as Kali and Maha Tripura Sundari. She is also worshipped as Siddha Kubjika. Kamakhya associates with fertility, mainly for childless couples, they come over every year for blessing of the deity.
In Kalika Purana, she referred as the deity who fulfils all desiresof her devotees and in the text she is referred as the goddess of great illusions; she is the spouse of Shiva and benefactor of salvation. She resides in Kamakhya Temple atop of Nilachal Hill in Kamrup district ofAssam. According to the legend, when Sati went to yagna organised by her father Daksha, in which she and Shiva weren't invited.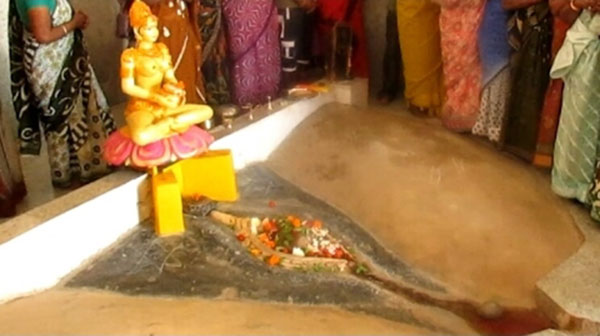 Her father insulted Shiva in front of her; she couldn't bare her husband's insult.  shejumped in to the pyre and burned herself. This made Shiva angry and he put her body on his shoulder and beganTandav (dance of destruction). Vishnu saw this and used his SudarshanCahkracut-off Sati's head and later herremains scattered into 108parts in which 52 parts are in our country's boundaries and Kamakhya is one amongthem. It said that, when Sati's body scattered into pieces, her vagina and womb fell in Assam, on the same place where the temple is built on.Kamakhya Temple is known forAmbuvasi Pooja andin the month of Ashaad (June) the doorsof the temple remains close for 4 days, it is believed that the deity is menstruating and during those days the colour of river Brahmaputra turns red.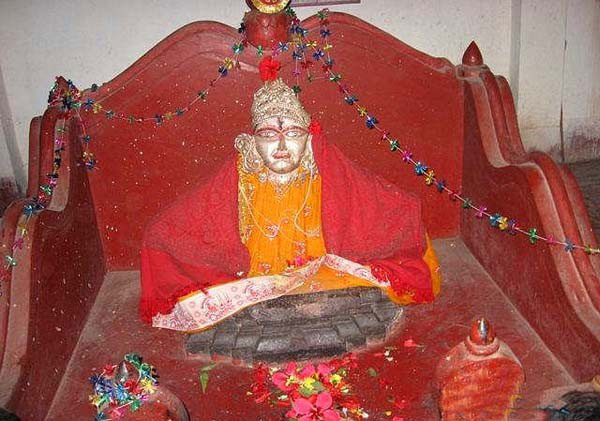 'Kamakhaya' in Sanskrit means 'lovemaking'. People worship Kamakhya Devi because they believesthat she unites soulmate, if you have fallen in love with someone and want him or her in your life, a special puja is conducted to make the person available in one's life. Kamakhya puja fills life with bliss, joy and enthusiasm, it can remove the tension from life whether it is love life or marriage or business or career or jobs. It removes all the negativity and creates a positive environment. It helps to erase the differences and builds a bridge of trust between couples or partners. Special pujas are conducted toattracts wealth and riches, protect them from all enemies, creates a balance among partners and families;resolves marital problems,  increases romance and passion, protects from black magic, protects from spirits and creates positivity around family.
In 2011, a group of devoted Spiritual Gurus, Scholars, Astrologers, Kamakhya Devi Sadhak and Vastu specialists establishes Kamakhyasindoor.com to assist the mankind through spirituality. In thepresent era, people believe and wanted a lovable partner in their life.  They also believe that by applying sindoor of Kamakya temple and will erase all types of love problems from the couple's life and the families and can lead a peaceful life.
Kamakhya Devi – You should at least once venturethis place and experience the mysticism of the Goddess. You should also seek the blessing of the deity for a blissful and peaceful life.