Looking at the picture of the Bollywood celebs we are often left sleep eluded. We also want to look like them, don those edgy hairstyles but our Indian genes pull all the strings to hold us back from cutting the long tresses off. Then there are the sky rocketing demands of the plush salons whose some services are almost synonymous to a kidney's worth. Also, one must not rule out the fact that the salons make huge fortune from the wig-makers by nudging us to trim our painstakingly grown hair some more. Like, you go for layers and come out with a pixie! Well then, here are some galactically hilarious examples of what happens when you enter the hairdresser's and what becomes of you on coming out.
Lacerating at your pocket:
Well this one justifies what I have said before. No wonder why we grew up watching our middle class fathers visit those roadside pastoral counterparts ditching the opulent ones. No matter if you spot any difference, you've satisfactorily spent your money and most of your holiday in a parlour, that's what matter to you.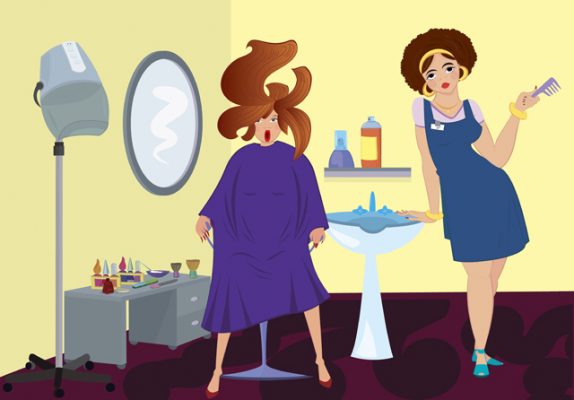 They are gender biased:
I still don't understand why a guy comes out from a hairdresser looking like a sparkling new wine bottle and the girls still look like the old self but come out with a hole in the pocket, why!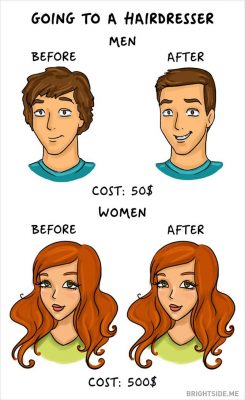 They have their own way:
A hairdresser has his own way. There is no arguing with them!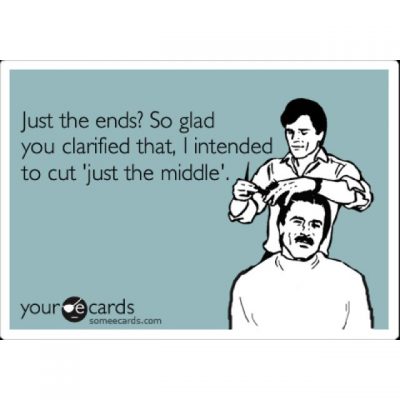 Then there are professional people too:
Yeh dunia hai na dunia, isme do tarha ke hairdresser hote hai, ek good aur ek bad. Now it depends which kind you meet. If your luck is good, you will come out looking like this!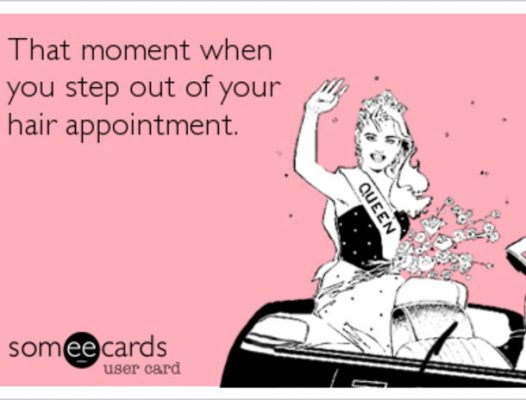 You boost your own morale:
Statutory warning: always take your BFF along while hitting at the hairdresser's because if anything goes wrong, she can at least give you false hopes. Else, be your own help.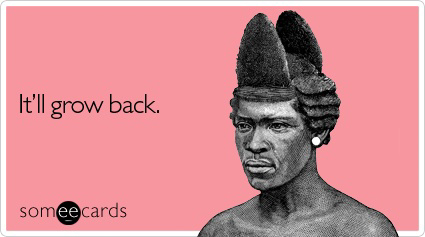 Going to the hairdresser as a child:
Moms are know-it-alls!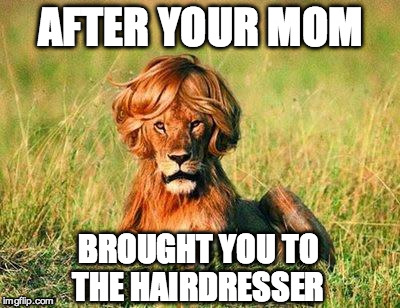 Blame it on the humidity:
It is not always the hairdresser, its humidity too that has to be favourable for your good hair experience!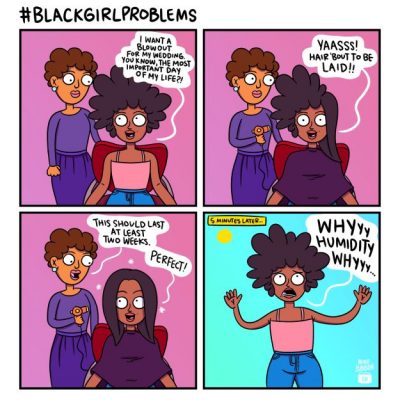 This happens when he has a good sense of humour:
In one hand, pray that your hairdresser doesn't have a good sense of humour, in another, don't be too suggestive when telling your preferences.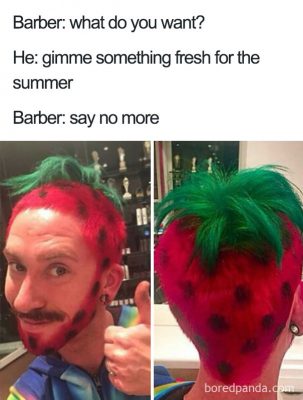 Do your own bangs:
Even if they look like moustache on the forehead, DO your own bangs FTW!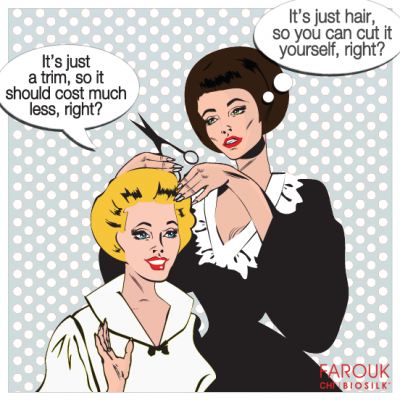 They are awesome too:
Conversely, you can't things as right as they do so find a good hairstylist and maintain being Brad Pitt because the other option is wishy-washy.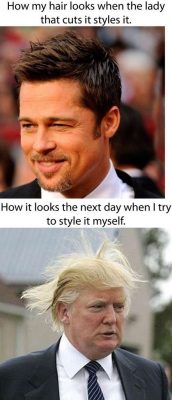 These illustrations completely sum up all of our experience at the hairdresser's.