No matter what is the event, Bollywood stars never fail to impress their fans and media.
Their makeup and dresses are so powerful that it manages to create headlines of the day. From wearing ostrich features to rocking a purple blue lipstick, celebs have always kept us on toes.
Although we credit the makeup artist and hair stylist of these Bollywood diva's, here's a look inside the makeup room of Bollywood stars.
To make themselves look gorgeous and impressive, these diva's spend a hell lot of time inside the makeup room to make sure their appearance is just impeccable.
1 – Katrina Kaif along with her dress stylist and costume expert.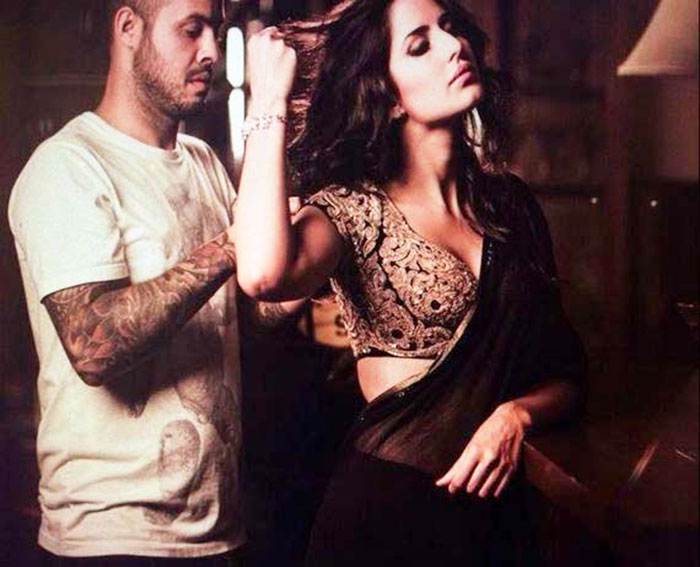 2 – It looks like Amy is quite friendly with her makeup staff.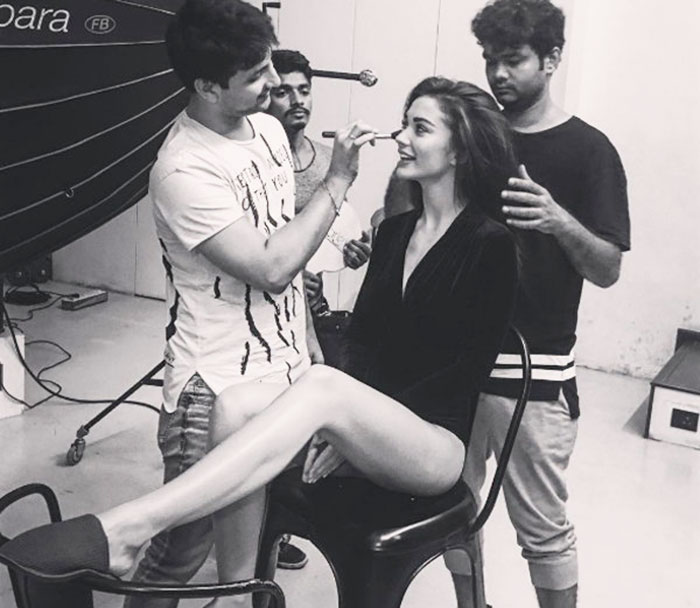 3 – Sonam Kapoor getting ready with the help of her makeup artist.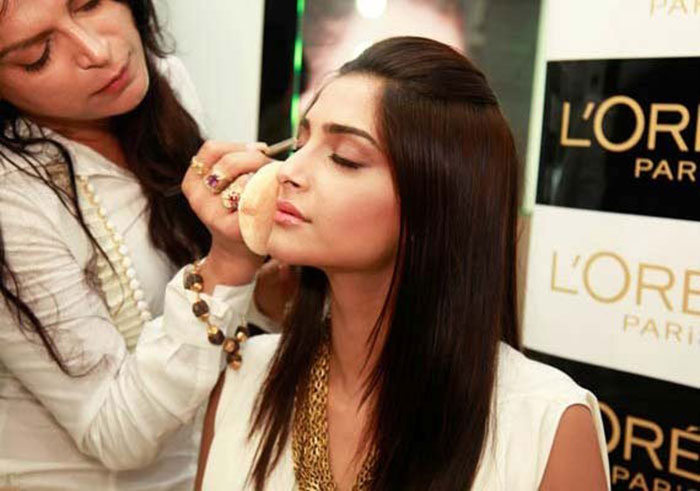 4 – Jacqueline Fernandez inside her makeup room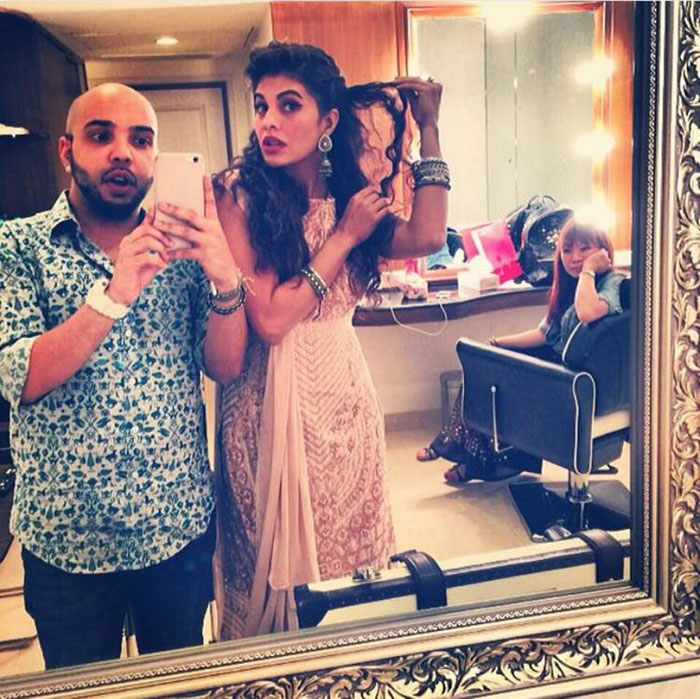 5 – Bebo getting ready inside her room. You look so fresh Bebo!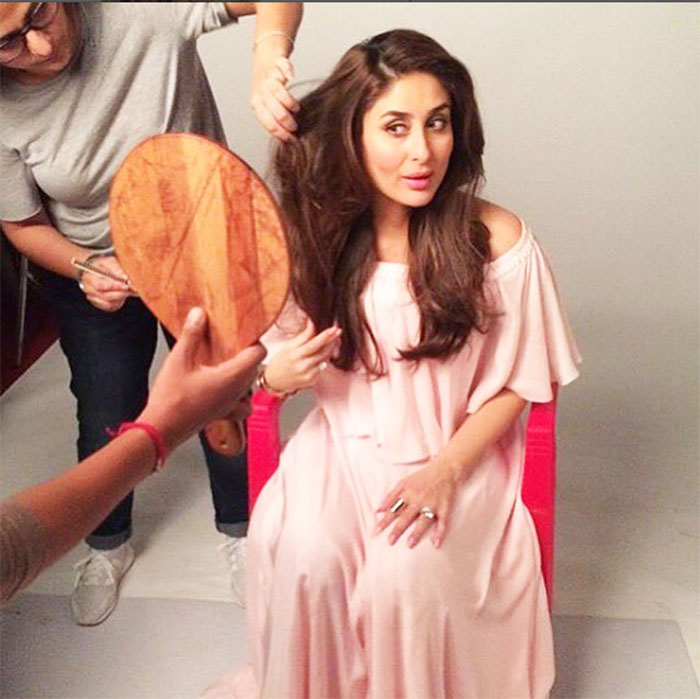 6 – This is how Shruti Hasan managed to look her face through the foundation mirror.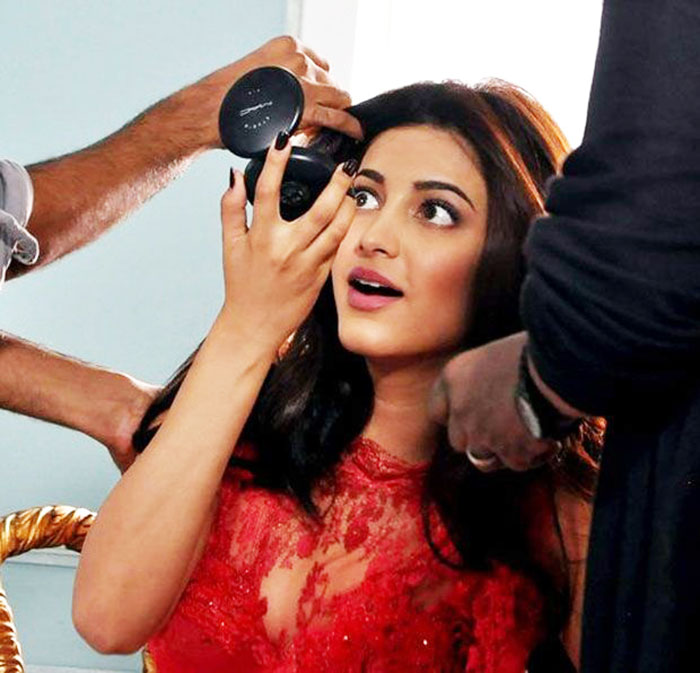 7 – Okay, the foundation is the secret behind the flawless skin of Sonam.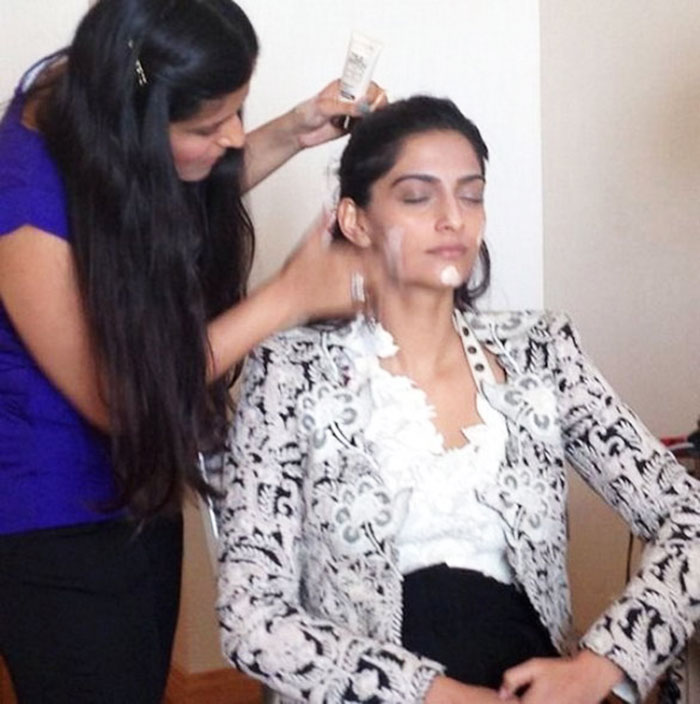 8 – These two male artists are responsible behind Poonam Pandey's makeup.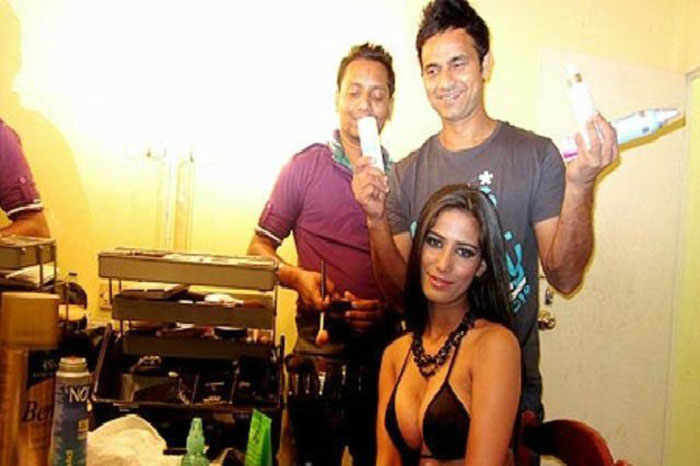 9 – Here is another snap of Sonam from her makeup room.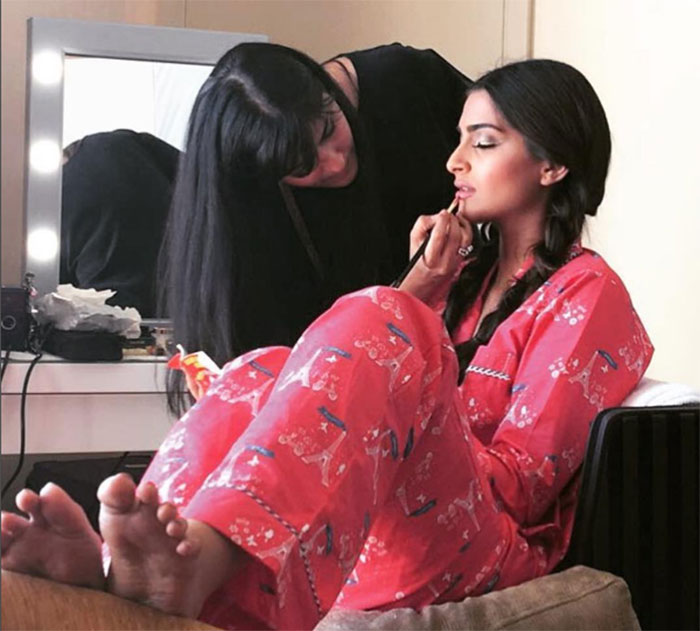 10 – Sonakshi Sinha posing for a photo inside the makeup room.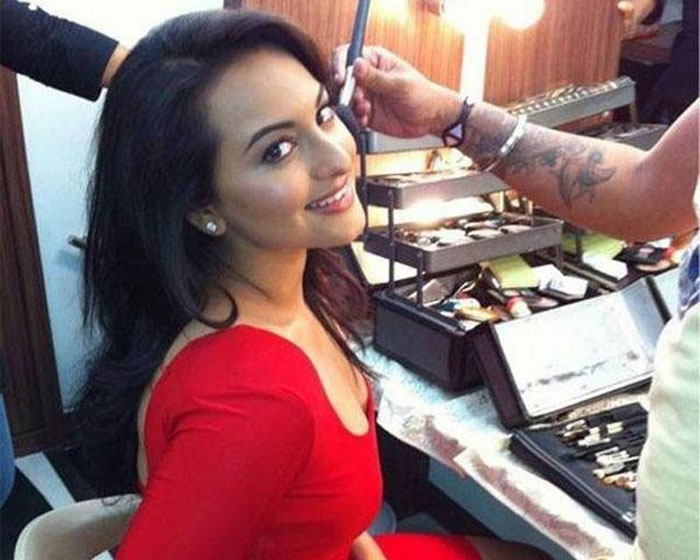 11 – Jacqueline with her excellent crew members.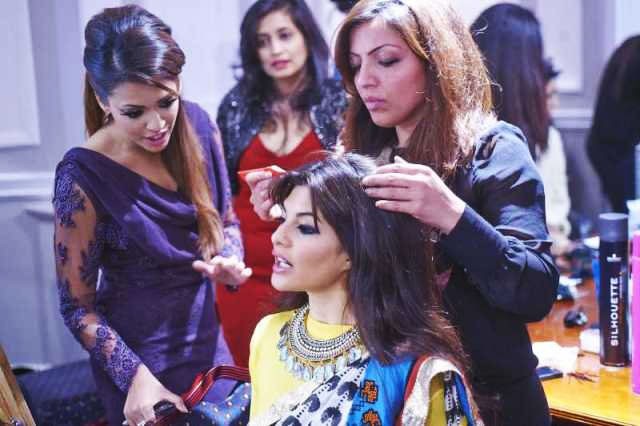 From Kareena Kapoor to Sonam Kapoor, here is what celebs do inside the makeup room. Looking at these pictures all I can say is B-town divas are very professional when it comes to making an appearance in front of media.