Hrithik Roshan has disclosed his smoky greybeards which he embraces gladly during the lockdown. His oldie 50s appearance in the lockdown with the mix and matches of grey and back hairs tends to show his clarity towards his hunk appearance that too without hiding his oldie looks.
Lockdown has shut down all streams and businesses including their stylists and designers of the Bollywood stars. They are the backbone of the stars who always have taken care of the bomb busting appearance at first glance of the stars.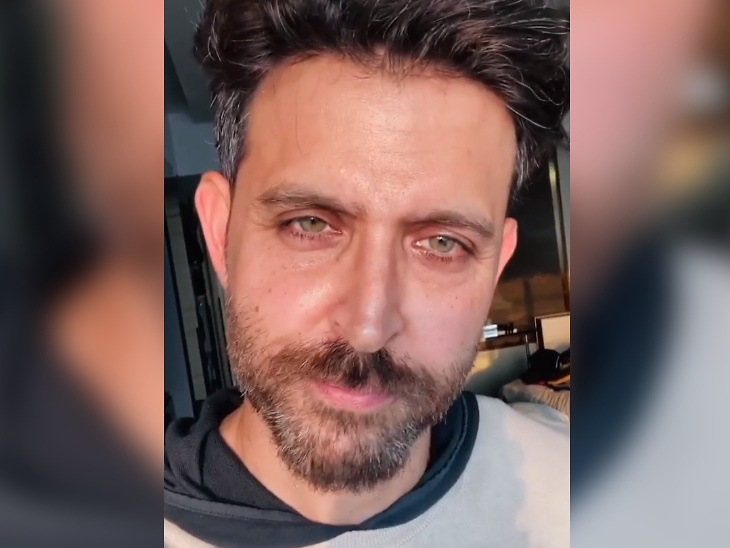 But this has hardly made any difference in life and appearance of Hrithik Roshan while his looks to turn the 50s has no less deprived to stay connected with his followers and fans. Did the grey hairs make any changes insight of his followers? As he has embraced his sterling appearance gladly during the lockdown, his fans have appreciated and valued unveiling.
Greek Guy Hrithik Roshan in War
Bollywood movie 'War' has been rocking in which he was in the role of the powerful, intelligent soldier. His looks with an ace beard in the movie, he still carries the same but the only change that has pulled in during the lockdown is his smoky grey hairs. Hrithik Roshan has always been followed by large followers and fans because of his stunning dances in Bollywood. His recent dance moves in 'War' has created a sensation, especially a song based on 'Holi' cast with Tiger Shroff together is the unbeatable duet performance.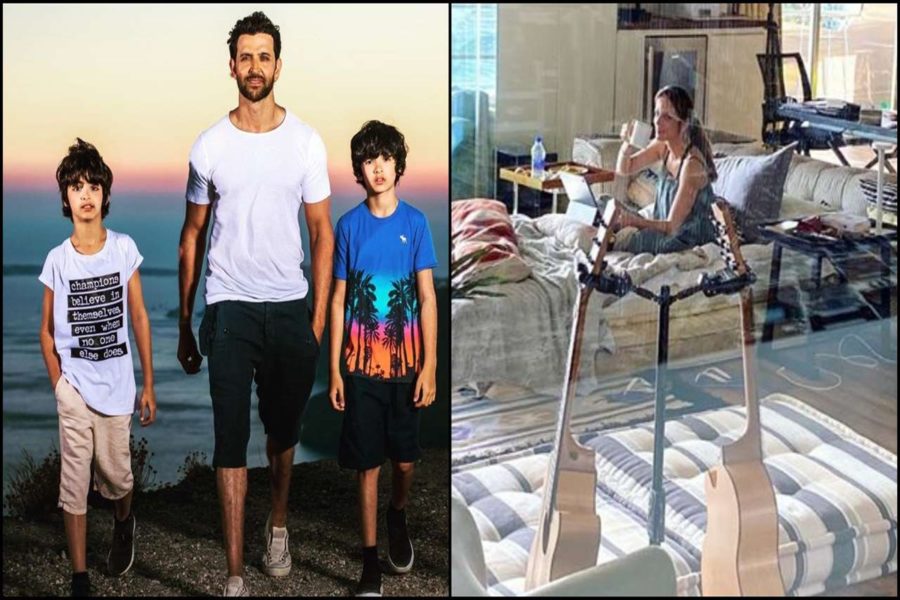 Hrithik Roshan is believed to be the fiery actor in Asia for his bold body and fitness, including his mesmerizing eyes that can connect brilliantly as we have seen through his acts and performances. Known as the Greek God, because of his appearances and fitness it the 50s grey hairs are hardly creating any differences rather than giving him macho Greek man features.
Lockdown lifestyle of Bollywood actor
Bollywood actor Hrithik spends his quality time with his two sons, it was after the announcement of lockdown that he decided to stay with his ex-wife and two sons to spend time with his family. He has recently shared pictures of his son, Hridaan and himself playing chess in his residence. While he shared his picture a long note with his focus towards a healthy and COVID -19 free future for his fans and followers. He wrote ' Don't Panic. It's not just a game'.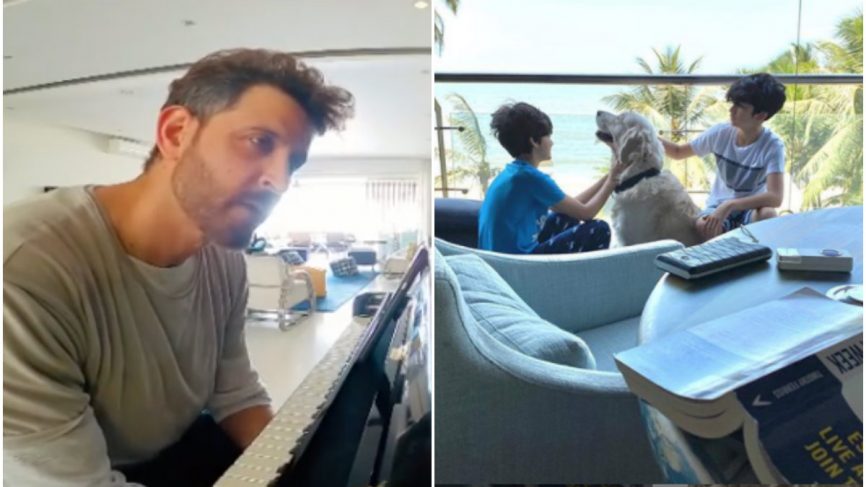 While connecting with his friends through social media, he also mentioned about his learning lessons of piano online. 21 days of lessons by the Vedaantu, for learning piano, he finds it a good way to exercise his skills and brains. Hrithik has turned 46 this January but this lockdown has revealed about his patriarch grey beard look that he snuggles as he enjoys his time with both sons Hrehaan and Hridaan.
Though Sussanne and Hrithik had separated a long time during the lockdown period they have decided to accompany their kids. His wife has moved with their kids to stay with their father during the lockdown period in Mumbai.