The most experimental type of artist collaborations in the sand dunes of Jaisalmer…if you happened to be a part of the much hyped music festival 'Ragasthan' last year you would know what I mean.
It is not just one particular genre of music that you experience here but it is about getting together all kinds of artists from across the globe.
Unfortunately, the much awaited music festival 'Ragasthan' was cancelled this year but hey, did that stop them from celebrating music???
Well this year they are bringing the artists from the deserts to the clubs to give us a glimpse of what we can expect in this festival next year.
Their first stop was at Blue Frog, Mumbai last week bringing the culture of Gypsy Music.
Gypsy Night (Music Travels) – was a one of a kind experience with the Argentinian folk band (Rio and Samaya) collaborating with the Indian classical artists.
The most striking collaboration was the fusion of Sufi and Gypsy…it reached a different note altogether.
Sufi singer Indira Naik sang the soulful song 'Mohe apne hi rang mein rang de' (by Sufi poet Amir Khusrau) blending perfectly with the Gypsy folk beats.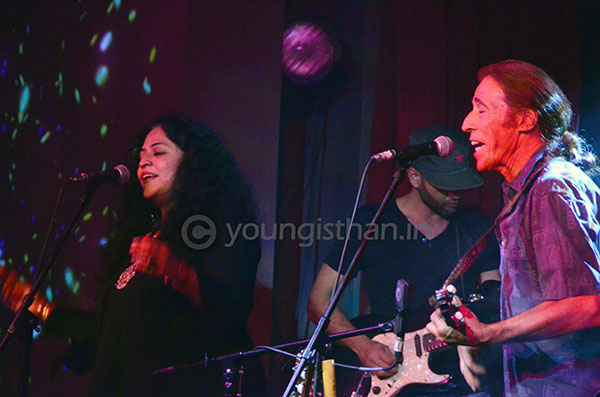 The entire Blue Frog went crazy when the Sufi singer sang the famous track from Bollywood, 'Babu Chail Chabila' fused with 'Baila Baila' of 'Rio Samaya band'.
Well the couple 'Rio-Samaya' has a very unique story. They met in Peru…love at first sight.
Samaya: I didn't even know he was a musician when I met him.
Rio: Later I was playing in a restaurant and there was one empty seat. She walked in and graced the atmosphere with her presence. What can I say… my music became hundred times better.
When asked about Indian music they replied in unison, "We feel European music had been influenced by Indian music."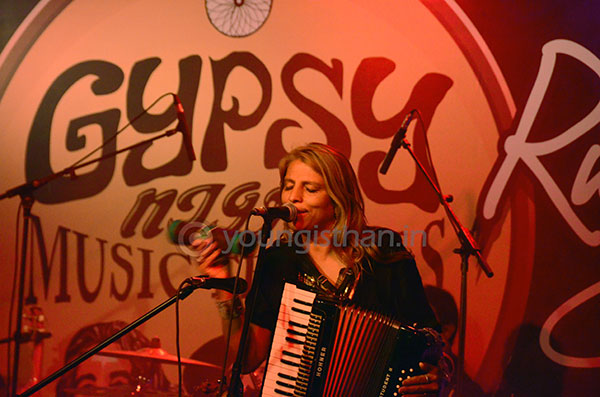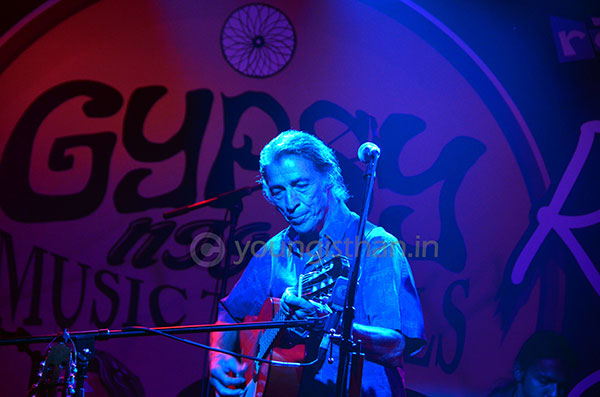 They dream of doing a Bollywood number, well there is no doubt after hearing the classic fusion of 'Babu Chail Chabila'. The most striking part of the event was that this band met all the artists that very day. It was an instant collaboration. The entire mood was so impromptu that audience jumped off their seats and started dancing (audience from all age groups).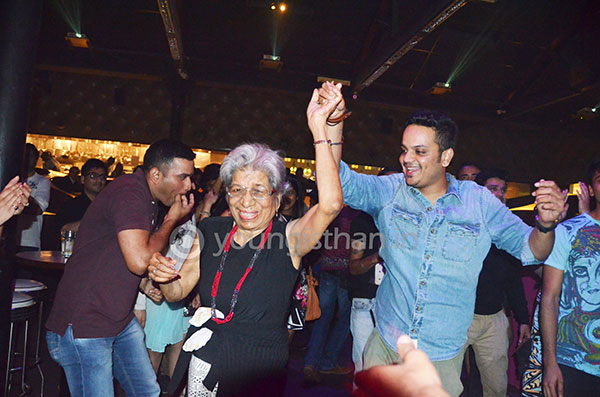 Next stop of Ragasthan's unique artist collaborations is going to be in Delhi later this month.
(For more pictures of the event click here)