Movie Posters – Bollywood have its own flavor but the makers from this tinsel town sometime try to cheat in order to screen gorgeous shots. This make them research and take a look at what's trending and what is super-duper hit among the crowd.
While doing this research some of the banners lose it and then forget the difference between copying and getting inspired by.
But, the Indian audience is smart enough to find out what is original and what is nothing more than a copy.
So, if you wonder about how brilliant the Indian moviemakers are then here are some of the examples to watch as they clearly indicates how the Bollywood movie posters does it all.
Movie posters copied from Hollywood
One
This is a Sci-Fci movie produced by Gauri Khan is directed by Anubhav Sinha. The movie was launched in the year 2011 and features actor Shah Rukh Khan, actor Arjun Rampal and actress Kareena Kapoor Khan. The actors like Armaan Verma, Shahana Goswami and Tom Wu played important roles in the film. The movie was also written by the director himself and the song Chammak Challo was the hit track from this film. Apart from this track one thing that grabbed maximum attention is the poster of this movie which is a true copy of Hollywood flick named Batman Returns.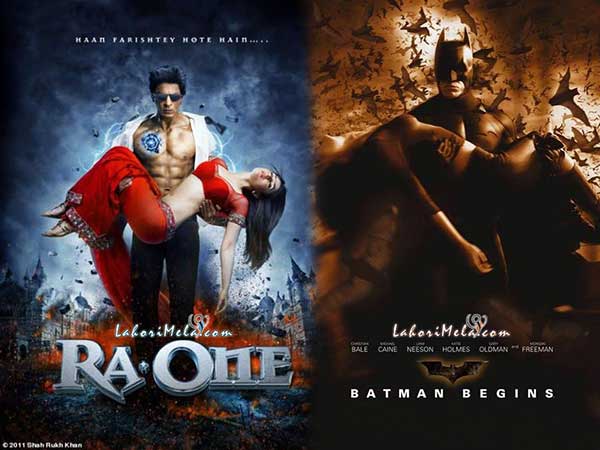 Zindagi Na Milegi Dobora
This is a comedy-drama film which screened the story of three friends named Arjun, Kabir and Imraan. The movie was directed by helmer Zoya Akhtar and featured actor Hrithik Roshan, Abhay Deol and Farhan Akhtar, who is also one of the producers of this film. These actors played the roles of three friends who are off to a vacation. Also, actress Katina Kaif and Kalki Koechlin had their part of roles. The soft music by Shankar Ehsaan loy and the breathtaking shots of India, Spain, United Kingdom and Egypt made people mesmerize this movie even after its release in the year 2011. The poster of this amazing fun movie is also a copy of a Hollywood flick-named Lords of Dogtown.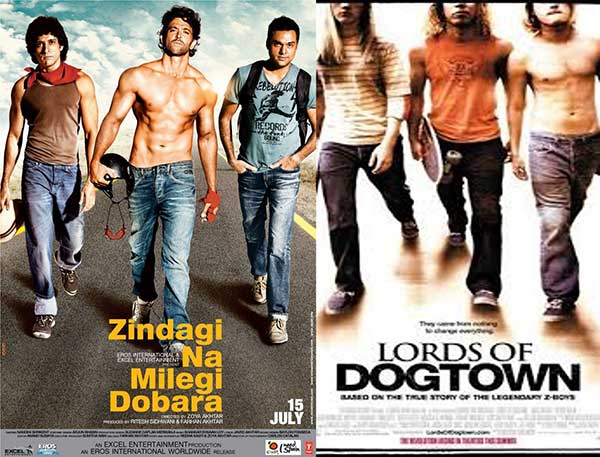 Mausam
This is a romantic story of a pilot. This movie is directed by Pankaj Kapur and features actor Shahid Kapoor and actress Sonam Kapoor in lead roles. The movie was released in the year 2011 and the charming-look of actress Sonam Kapoor took people with stride. The movie's poster however is also one thing that made people stop and recall as it is a carbon copy of Hollywood's famous movie based on the real incident of Titanic.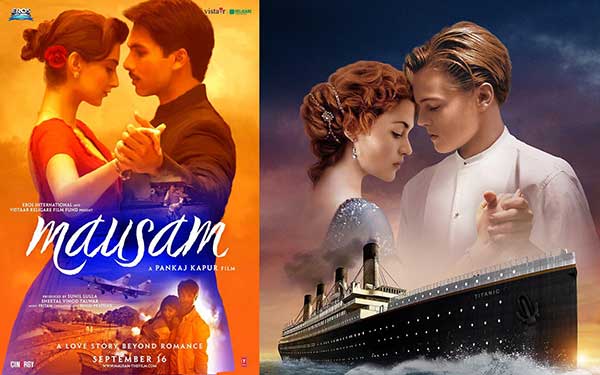 Rowdy Rathore
This movie is a remake of a Telugu flick named Vikramarkudu and was released in the year 2012. Actor Akshay Kumar played a double role in this movie opposite actress Sonakshi Sinha who was is in love with one of the characters played by Akshay. The movie is produced by Sanjay Leela Bhansali in cooperation with Ronnie Screwvala and Rajat Rawail. The action-comedy genre of this movie caught a lot of attention and the poster of this movie reminded people of Hollywood movie titled The Replacement Killer.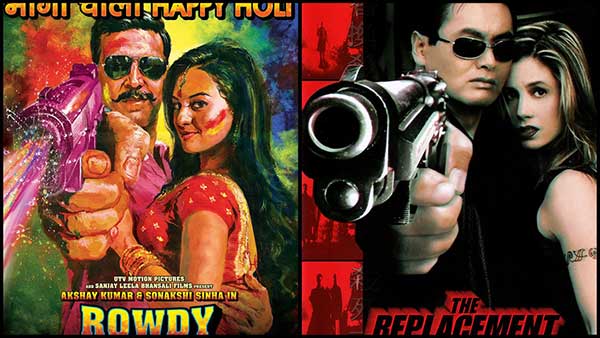 Anjana Anjani
Released in the year 2010, this movie is a romantic movie starring actor Ranbir Kapoor and actress Priyanka Chopra. This movie is a story about two people who are stranger to each other but have a hangover to end their lives on the New Year Eve. The story is about how two suicidal strangers fell in love with each other instead of ending their lives on the fixed date. The beautiful locales made people watch this movie but the poster of this film gives a flashback of another Hollywood flick named An Education.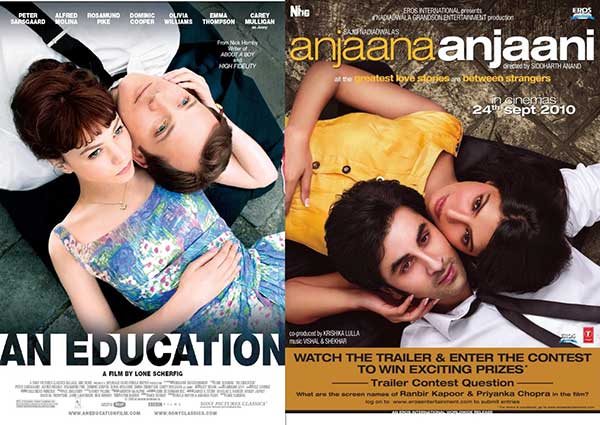 Akira
This is an action movie directed by AR Murugadoss and featuring actress Sonakshi Sinha in the lead role. The movie is also a remake of Tamil film named Mouna Guru. Released in the year 2016 this movie is also remembered for copying the poster of Hollywood film named The Karate Kid.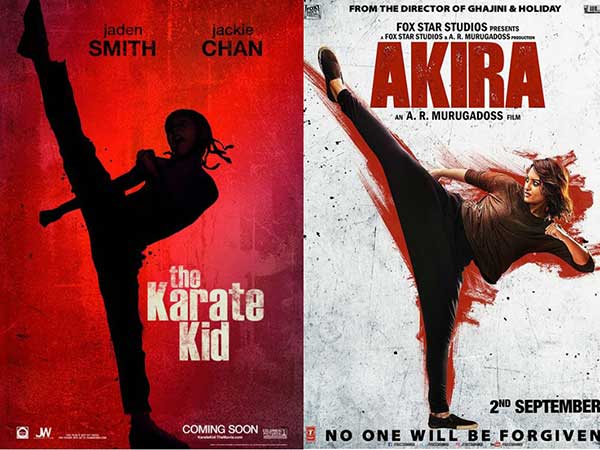 Phantom
This is an action spy thriller directed by Kabir Khan and produced by Sajid Nadiadwala and Siddharth Roy Kapur. The movie also features actress Katrina Kaif and was released in the year 2015. The screenplay of this movie was written on the basis of Author Hussain Zaidi's book named Mumbai Avengers which was based on the 26/11 attacks on Mumbai. This movie has a similar looking poster of Hollywood movie Homefront.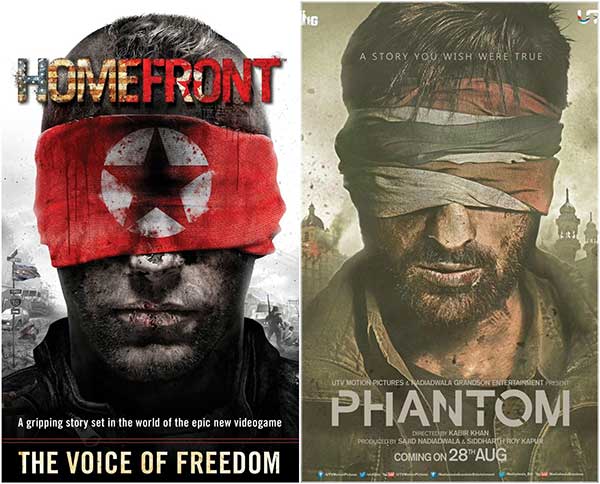 These are just few Bollywood Movie Posters that copied the poster of Hollywood flicks. There are many others Indian films which have a similar look of the Western world.