Two of a trade, seldom agree.
Well, not true with these Bollywood stars who have defied all odds and stood out to being the most talked about besties of the b-town.
Their friendships have been a roller coaster ride, some did fall apart, but eventually their warm hearts brought them back together.
So why leave behind such spicy tales and not bring them out for the world to see.
Here are 5 Real Life Bollywood Friendships that should surely be brought to the movie canvas.
Juhi Chawla and Shahrukh Khan:
Their friendship dates back to the days when the duo starred for the first time together in the movie Raju Ban Gaya Gentleman. Juhi was a star already, but SRK had just started his career back then. Though there was initial awkwardness, but the duo managed to break the ice and soon became good friends. They did many movies together like Duplicate and Yes Boss. The two also started the Red Chillies Entertainment together in which the two actors became business partners too. But as they say, friendships don't serve businesses too well. So it happened with Juhi and Shahrukh. Over the issue of Juhi's brother Bobby, who was the CEO of Red Chillies, being replaced by Venky, the star partners split apart as Juhi complained that SRK did not inform her about the same.
Reportedly things are fine now, but the story of their friendship is full of drama and spice and it can surely make for a spicy story line for a movie.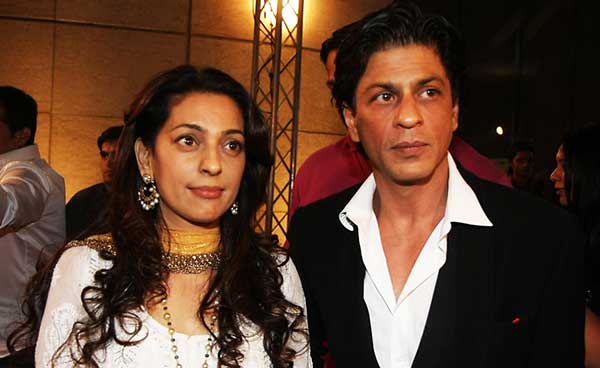 Salman Khan and Shahrukh Khan:
This duo and their story need no introduction, for all those who have kept even the slightest eye on the Bollywood gossips, will surely have heard of their tale. Assumed to be good friends at one point of time, SRK and Salman have shared a long period of enemity. The Karan Arjun of Bollywood fell apart because of the rising stardom and egos alongside but the major fallout was their much talked about fight on Katrina Kaif's birthday party in 2008 after which almost the entire Bollywood was divided into Sallu and SRK camps. There have been too many times when the two have picked on each other, movie release clashes and many more gossip worthy events before the two kings of Bollywood called it truce.
So much drama, fighting and politics, this story can surely be a chart buster if brought to the canvas.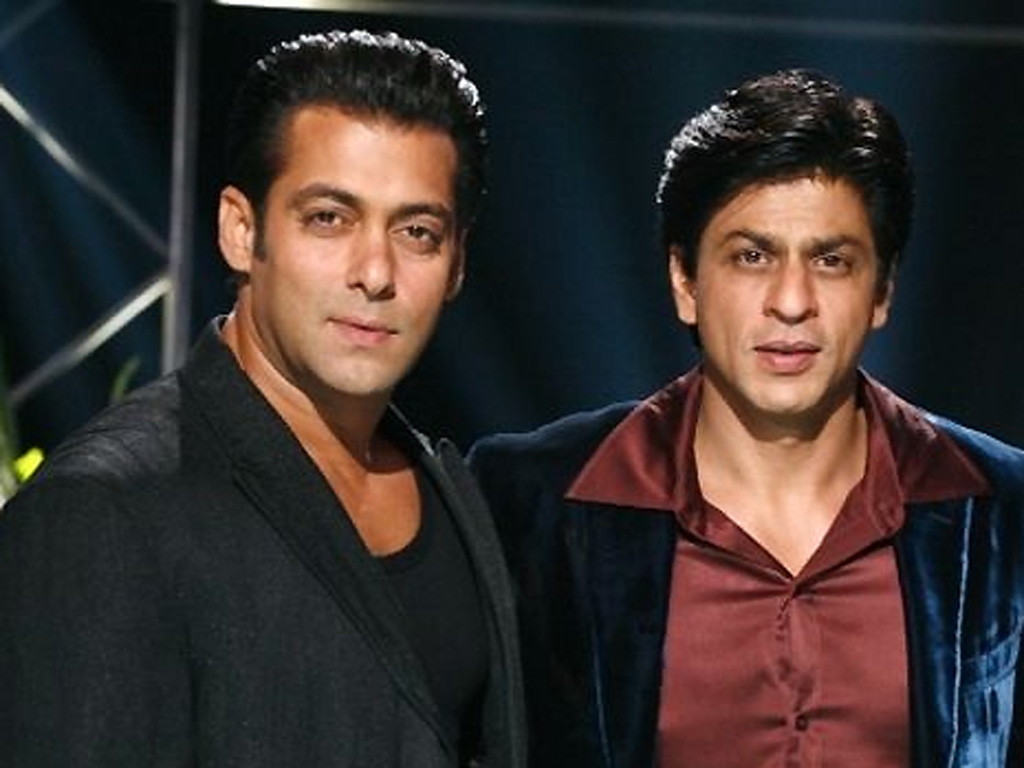 Karan Johar, Kajol and Shahrukh Khan:
Well, the trio here has taken praises and managed to win all hearts by their Dilwale Dulhania Le Jaenge, Kabhi Khushi Kabhi Gham and the last one My Name is Khan. While Karan considers Kajol to be his lucky charm, Shahrukh has shared close ties with Karan and his family. Karan in an interview also said that SRK was his family and his children are children to him too. There was a time when it was believed that no Karan Johar movie can be complete without SRK and Kajol. But the trio spilt apart due to various controversies. Kajol and SRK, the most popular on screen couple, fell apart due to a tiff between Kajol's hubby Ajay Devgan and the YRF banner while Karan and SRK faced cold shoulders over Karan offering Shuddhi to SRK and not opening a Koffee With Karan season with Shahrukh Khan as he always did. Things now are said to be fine between the three and Kajol and SRK are also making a comeback through their upcoming movie Dilwale.
This friendship saga can melt a lot of hearts if made a movie on.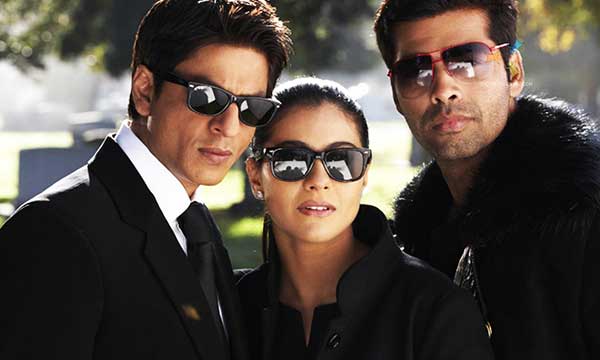 Salman Khan and Aamir Khan:
Yet another Khan story, but this duo has defied all odds and stayed friends ever since. The Andaaz Apna Apna duo did not get along well back then, but eventually befriended each other. Their friendship grew around the time when Lagaan was released. Aamir was going through a rough patch in his life due to separation from wife Reena Dutta when Salman came along and lent him a shoulder to cry on. Salman too was going through a low after the Aishwarya incident and hence, both the Khans bonded well and have maintained their terms ever since. Promoting each other's films, tweeting about each other, complementing on the great work done, have been a common norm for these two stars. A true example of friendship, this story should most definitely be adopted into a movie.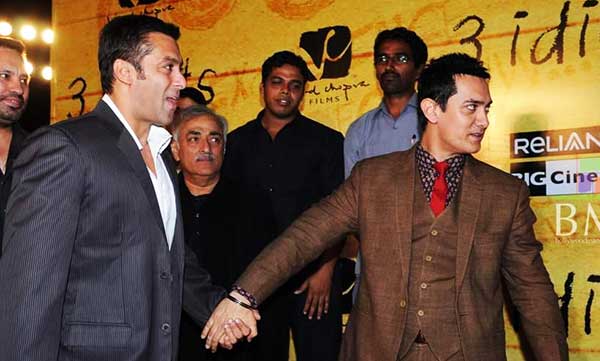 Amitabh Bachchan and Shatrughan Sinha:
The Big B of Bollywood and Shotgun, though not really pally now, were once known to be buddies. They have shared on screen space many a times have created magic through their Kala Patthar, Dostana, Bombay To Goa and Shaan. However, as stardom took over, due to ego clashes, the duo fell apart for not willing to share screens with each other and the clashes have continued as both the veterans land at similar phases in life together. They both joined politics too. Shotgun even sent back the sweets that Amitabh sent after Abhishek's wedding. But the two stars united when the Bachchan's invited the Sinha's to celebrate Diwali together. The Sinha's praised the warm welcome they received and things have been cordial between the two families. This age old saga of these veteran actors has been a very interesting one and can surely make for a good movie line.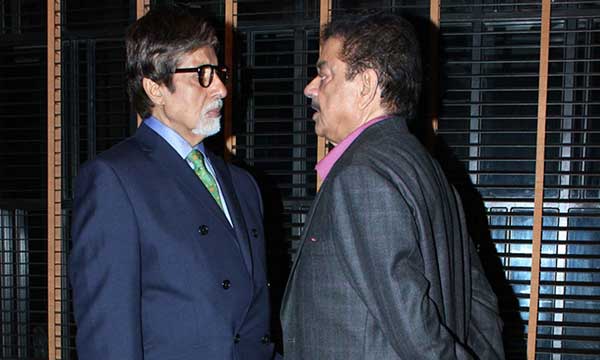 Hot and spicy, these friendship tales from the b-town can keep the viewers intrigued and engaged as it would be too much fun to watch our favourite actors and their real life stories being played on the silver screen.
Thus, for all those opportunist directors out there, if you miss out on these now, you might will have to regret later!!