The Kapoor family comes together for a special song in Besharam
How cute does the Kapoor family look dancing together? Yes, we are talking about Rishi, Neetu and Ranbir Kapoor who have recorded a special video for their upcoming movie Besharam. If you haven't watched the video yet then we suggest click here, like right now!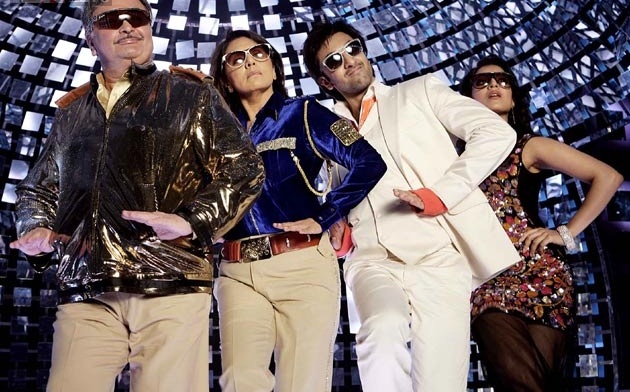 For the first time the three Kapoors are going to be sharing screen space and while Ranbir is playing a small time thief in the movie, Rishi and Neetu Kapoor are playing the role of cops.
It definitely has been years that we have seen Rishi and Neetu Kapoor dance together and adding their son Ranbir in the trio makes this video all the more special! If you notice Ranbir is quite often seen donning Rishi Kapoor's 'Om Shanti Om' look in many parts of the song and tries to woo his mother Neetu with the inherited dancing skills. But the Senior Kapoor will always have an upper hand come what may.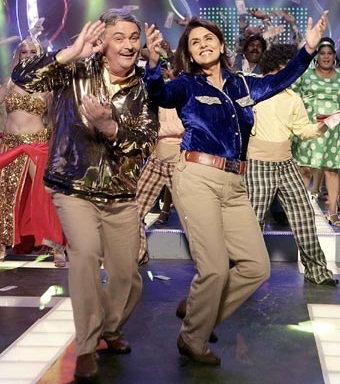 The song in itself is quite catchy and I like the way Rishi and Neetu Kapoor are totally enjoying dancing to the beats and don't skip a single step. Ranbir, on the other hand, does look nervous dancing with his parents and hence it looks like he's missing his natural moves which he has so often displayed in songs like Badtameez Dil, Dilliwali Girlfriend, etc.
Overall the song will make you go 'Aww' when you see the Kapoor trio dance their heart out. My only wish is now if they could have included Katrina Kaif for a special appearance, keep it all in the family I say!