Salman Khan's Verdict on Wednesday restored the faith of many people in our judiciary/system of law.
But this faith was broken again after just two days on Friday following the news of Salman's verdict being cancelled by the High Court.
After a few raging comments on twitter & Facebook and after spending the weekend with the family while enjoying a blockbuster, it seemed that people had already forgotten about Salman & carried on with their lives & their fight with their biggest enemy Monday.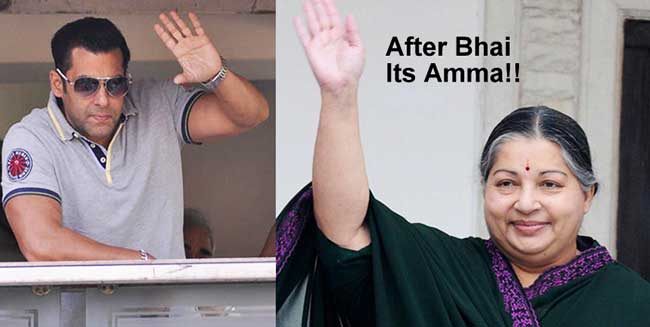 But since this was not enough another blow came this morning that the former Tamil Nadu Chief Minister Jayalalitha was cleared of her charges on Disproportionate Assets case today!
And the worst part is that they say the Judge took only '10 seconds' to deliver the verdict.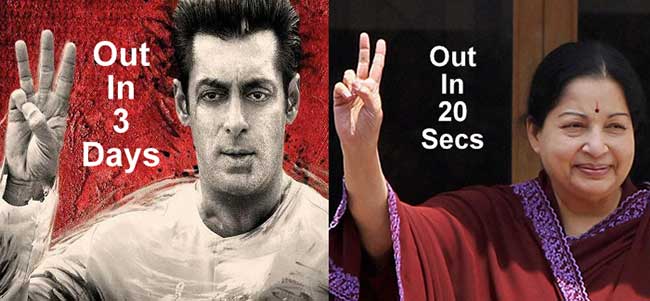 Such examples of powerful & famous people manipulating the law & finding their way out, just forces people to have disbelief in the law.
How can someone get away from a jail sentence of 4 to 5 years in just a few days or a matter of seconds?
Does it imply that only money can buy justice?
As it is shown in the movie 'Gabbar Is Back', that one guy makes an unofficial but an effective organization to fight corruption and bring justice to the society. Though due to the character's method being incorrect, he had to face the consequences and was hanged to death.
But it's the incidents like these that actually fuel a lot of rage inside the hearts of common people & things like this can give rise to a real life Gabbar!!
So do you think that India needs a real life Gabbar?
How can we be as effective as 'Gabbar' without using the unlawful ways that he used in the movie?