A simple film with a complex message directed by Shomshukhlla Sandcastle has been nominated at several International Film Festivals
The multi faceted Shomshukhlla adds another feather to her cap as debutante director of her first Hinglish feature film titled 'Sandcastle', which has earned swiping nominations in Tenerife and London international film festival as well as the screening in Hollywood LA femme fest.
Sandcastle, written and directed by Shomshuklla, is the story of the journey of a woman in modern India, finding her identity. This film, nothing short of a work of art has been made on a small budget but has gone on to make a mark at an International platform.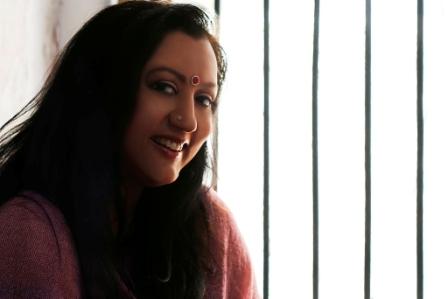 Shomshuklla is one multi-talented personality. She has dabbled in several forms of art, each being extremely successful. She began her career in the late 90's as a pop singer cutting 9 music albums in 10 years being their artist. Acquiring more skill and knowledge in the field Shomshukhlla redefined her art by recording world music a fusion rendition of Nobel laureate Rabindranath Tagore's songs thus taking the legendary Tagore's songs to world platform.
In 2006 she released her first book of poems called 'I have seen that face before by Rupa and co.' and in the subsequent years came 5 more English poetry by her as well as 2 Bengali books of poems.
In 2012 she directed her first Hinglish feature film 'Sandcastle', which has been nominated for prestigious screenings and film festivals globally. The movie has been nominated in the Best Foreign Language Feature Film category at the London International Film Festival (LIFF) 2013 and prides itself with four nominations at the Tenerife International Film Festival 2013 in London on October 12, including nods for Best Feature Film, Best Actress, Best Supporting Actor and Best Cinematography.