The latest song from Krrish 3 scores a big MEH!
The latest song from Krrish 3, 'Dil Tu Hi Bataa' is out featuring Hrithik Roshan and Kangana Ranaut, and has garnered mixed reviews from the audience. While some found the song melodious but lacking in terms of recall value, others only paid attention at the background locations rather than the actors. If you haven't watched the song yet we suggest you click here.
Well, this is what we thought of the song: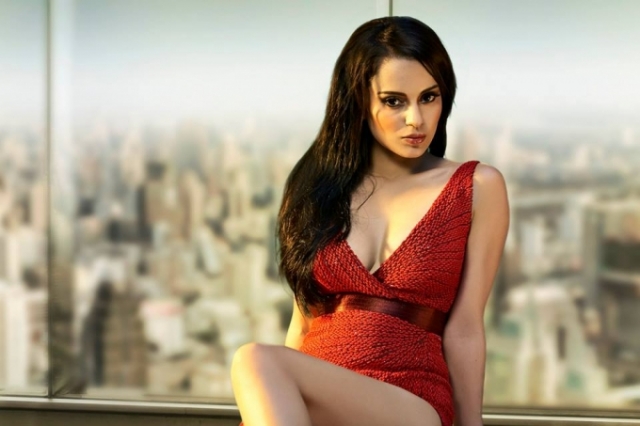 What's with Kangana Ranaut and the oodles of make-up? Looks like her makeup artist went crazy and in an attempt to make her look chic actually made her shriek! Oh c'mon, it rhymes! But on a serious note, the make-up is too loud and doesn't suit the usually pretty looking Kangana.
The song in itself looks jarring. The weird shots taken from between Hrithik's legs to the part where he is dancing and Kangana is kind of roaming around lost in the background makes you think that how the idea was even conceptualized!
If Kangana's make-up is loud then we have no words to describe Hrithik's iron-straightened hair! We like Hrithik in his natural curls and the ironed tresses just don't suit his personality.
While Alisha Chinoy's voice is quite impressive but it doesn't mean it suits everyone. Especially in this song, the feel of her voice being lip-synced by Kangana doesn't come across. Even the male voice doesn't look good on Hrithik taking away the whole essence of the song.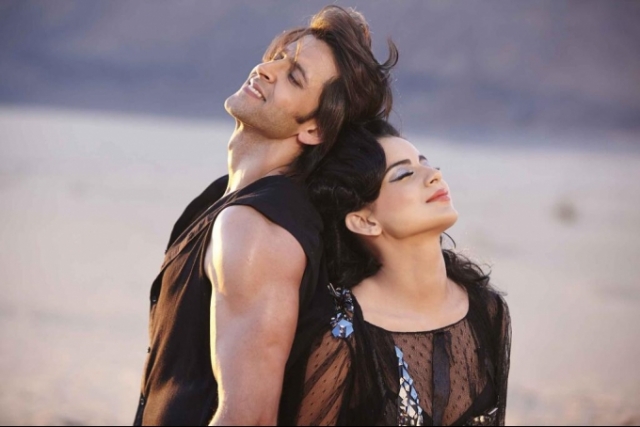 Kangana maybe a good actress but she really, like desperately needs to learn how to dance. The way she's doing the steps mechanically makes you think that the choreographer is standing in front of her giving her the count. There's no natural ease in her body language and too much awkwardness, especially when she's dancing with someone like Hrithik. Maybe Krrish needs to use his superpowers on Kangana first and teach her some moves!
There's absolutely no chemistry between Hrithik and Kangana. The two look like a mismatched pair forcing themselves to do something in front of the camera. Why, Hrithik even had a sizzling chemistry with Jaddoo in the earlier movies than her! No offence, but maybe the lack of chemistry and romance is what makes this song dull and boring.
Overall the music in itself is kind of lull. A music director like Rajesh Roshan who has given many chartbusters before isn't expected to do such mediocre work. The song lacks the melody because of which you may not be able to recall the song when the lyrics are mentioned. That is not a good sign.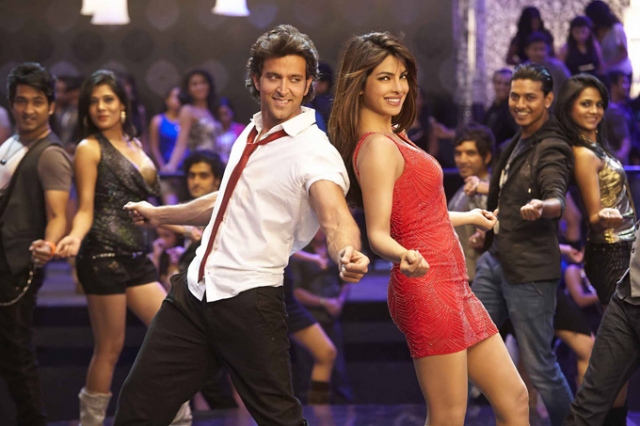 In comparison to the song 'Raghupati Raghav', 'Dil Tu Hi Bataa' fails miserably. At least the former had Hrithik doing his classic steps and Priyanka and him actually make a good pair. But in the latter song, nothing works right and in fact makes you wonder how a Superhero like Krrish even has the time to sing and dance in the deserts of Ladakh.
Hopefully, this serves like a reality check to the makers and the next song that they release will sweep us off our feet!