Two of his colleagues – one a reputed designer and the other a humble driver – recall Ghosh as a true professional who had an affectionate side for the cast and crew, thereby endearing him to all.
Revered as a brilliant chronicler of human relationships, late filmmaker Rituparno Ghosh forged strong personal ties with his co-workers from different strata of society and nurtured them as his surrogate family.
Two of his colleagues – one a reputed designer and the other a humble driver – recall Ghosh as a true professional who had an affectionate side for the cast and crew, thereby endearing him to all. He would go all the way for them, disregarding social barriers.
"Ritu-da (elder brother in Bengali) had this amazing quality to build and nurture a surrogate family around him. I was fortunate to be part of this family," Darshan Shah, founder-trustee of Weavers Studio, a textile design studio, told IANS.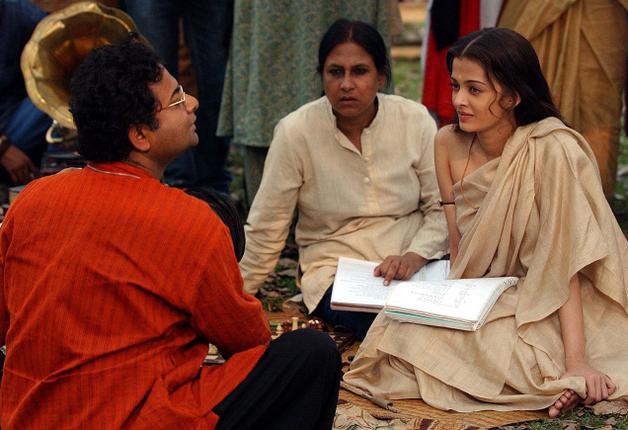 Ghosh died of a heart attack May 30.
Shah and her team had been working closely with him for the costumes for "Satyanweshi" – the director's last film.
Produced by Shree Venkatesh Films, Ghosh's swansong features filmmaker Sujoy Ghosh as Byomkesh Bakshi and Bengali actors Anindya Chatterjee, Arpita Chatterjee, Sibaji Bandyopadhyay and Indraneil Sengupta in key roles in this detective thriller. (A Facebook posting says the film is due for a Septermber release though the date has not been specified.)
"Ritu-da narrated the story of 'Satyanweshi' in short and highlighted what clothes and costumes each character would wear and the look of each of the actors – the period, the different settings, from the Zamindarbadi (Zamindar's household) to when they would travel and the influences would have to also be in sync as the movie progressed," Shah explained.
Possessing a clarity of vision about how the script would progress, a sense of aesthetics and what nuances he expected from his actors, Ghosh got the best out of his team.
"He challenged us with deadlines but always thanked us for our efficiency," Shah noted.
The sartorial elegance in Ghosh's films are evidence of his love of natural earthy organic textiles, his eye for detail and a penchant for the vintage.
For "Satyanweshi", Ghosh chose exquisite tussar silk (raw silk produced in Malda district of West Bengal that has a dull gold sheen) and organic cotton.
"The men were to be either in dhoti punjabis (kurtas) in organic cottons, hand-reeled tussars and sometimes with an elegant tussar matka shawl draped over their shoulders or be dressed in simple old-fashioned trousers and shirts when the scene changed and the location changed.
"He told us what type of collar, buttons, zip and pleats he wanted for the trousers and shirts," said Shah.
Ghosh guided Shah's team and chose the saris that Aloka (the character portrayed by Arpita) would be wearing and selected the type and fabric for the blouse.
"He told us how he wanted it styled and chose the accessories carefully from a wide range of Narayan Sinha's artistic creations to Amrapali's traditional pieces. For some costumes, he just asked us to convert a piece of textile and put a border and define it and make it like a sari."
Tarakeshwar Shaw, who currently chauffeurs for a government undertaking, had a chance to rub shoulders with the "gentleman" as part of his crew.
'Ritu-da', for Shaw, was a disciplinarian, yet friendly with all.
"He used to be elated if crew members showed up on time. Especially if the set, camera and lighting were all ready before the cast arrived. He used to call me up to ensure whether I would make it on time… he used to ask 'Ki Taraka.. time e chole ashbe toh' (Tarak, will you be on time')," Shaw told IANS.
During his decade-long tryst as a crew member in the Bengali film industry, Shaw (now in his late 40s) used to ferry cameras and other essential production staples.
Shaw drove a car packed to the brim with equipment during the filming of Ghosh's "Bariwali" (1999), "Shubho Mahurat" (2002) and "Chokher Bali" (2003).
Shaw recalls Ghosh having a casual attitude on set. He insisted that all lunch and dine together. Moreover, Ghosh preferred the same team for his subsequent films.
However, his homosexuality made him a constant target of jokes.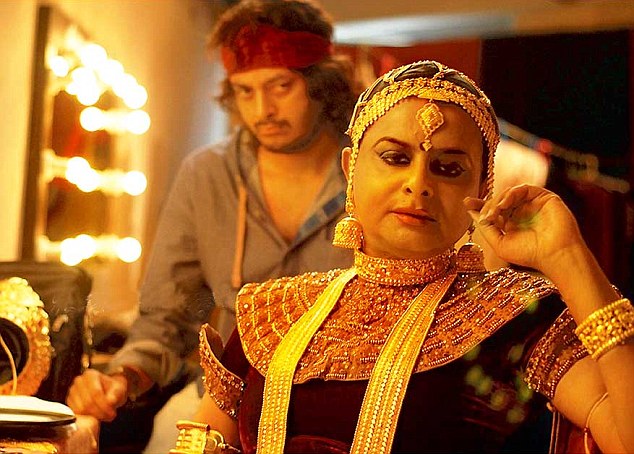 "He was mocked by some technicians because of his effeminate mannerisms. He used to speak in a ladylike manner and some people on set used to answer him back in the same way. But he never complained and took it stoically," Shaw revealed.
He reacted in the same way when his brother Indranil Ghosh, an art director in the regional film industry, distanced himself because of his sexual preferences, Shaw added.
Indranil is now remorseful.
"I have lost everyone… my parents and now my brother. I don't want to comment… I just want to get out of this whole thing," a grief-stricken Indranil told IANS over the phone.
Born Aug 31, Ghosh's premature death, at the age of 49, due to cardiac arrest shocked both industry insiders and his fans.
-IANS