What Virat Kohli can learn from Michael Clarke – Phil Hughes and Michael Clarke bonding was grounded and India would love to see Virat Kohli in the similar role as well.
The Phil Hughes tragedy has struck the cricket world quite hard and most importantly, the the Australian fraternity.
Hurt and broken down Aussie cricketers are yet to recover from the death of their 'best friend' Phil Hughes and amongst them is skipper Michael Clarke.
The captain paid an emotional tribute to Phillip Hughes on what would have been the southpaw's 26th birthday.
Clarke described Hughes as his "brother" in a column for a newspaper adding, "I am a better man for having known him. I was drawn to him instantly, falling for his cheeky grin and love of life. I don't think in 12 years of playing cricket at the top level I have ever come across a more loyal or generous-hearted team-mate. He was a country boy at heart, with honest values and a work ethic second to none."
Clarke also posted some of the images of the duo on Twitter and Instagram.
This 'exceptional' bonding and show of emotion has left many grounded and many of us here in India would love to see Virat Kohli in the similar role as well.
Here's what Clarke could teach the Delhi-born:
1 – Channel your anger
Over the past few days, Michael Clarke's frustration of injuries and lack of playing time on the pitch has not come in the way of his emotions for Phil Hughes' death. The Aussie skipper has kept the frustration on back of his mind and since the tragedy; the former has stayed supportive to Hughes' family.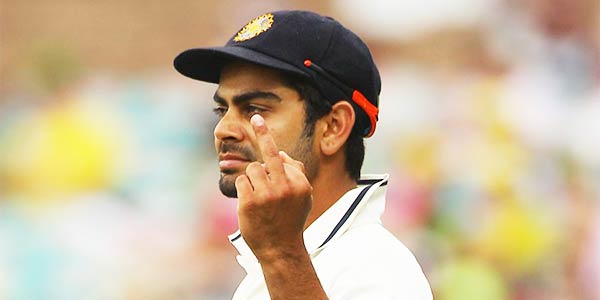 2 – Treat your teammates as 'family'
Michael Clarke called Phil Hughes as his 'brother' and there was no denying that. The duo shared a special bond outside the cricketing world. Perhaps, Virat Kohli can take those tips of bonding with 'cricketers' rather than B-town actresses.
3 – Passion and emotion
When Michael Clarke came out to read a press statement on behalf of Phil Hughes' family, the former was inconsolable and was pouring with emotions. When was the last time we saw our hero batsman pour out such 'emo' on or off the field (perhaps that flying kiss should have been reserved). Next time, Mr. Kohli perhaps our fans deserve a great show of appreciation.
4 – Unite your friends and teammates
The Australian cricketing fraternity stands united in this tragic hour with Hughes and his family and none other than Michael Clarke to lead it. A downpour of emotions on Twitter and Facebook has seen the sport stand together in a dreadful hour. Virat's challenge begins from here.
5 – Finally, keep your feet grounded
Virat Kohli must learn not to go overboard with the stardom and numero uno status around the world but look around to characters like Clarke, who has brought the whole nation together in this catastrophic scenario.