Saali Of Harbhajan Singh – According to many people, apart from your darling wife, if your Saali is also hot, then you're certainly considered to be a lucky man. And in that case, Indian cricketer Harbhajan Singh is said to be a very lucky man.
Yes, Harbhajan Singh's Saali is not only "Gorgeous", but she is "Hot" as well. Geeta Basra's younger sister "Ruby" is gorgeous and stylish. Geeta Basra is very close to her sister, and some pictures posted by Geeta prove that now she has bonded well with Harbhajan Singh as well. Yes, Harbhajan Singh shares a good relationship with her Saali (Ruby) Ruby seems to be very friendly and bubbly, just like her sister Geeta Basra.
Well, apart from sharing pictures of her darling daughter, Geeta Basra keeps sharing pictures of her sisters as well. Whenever they hang out together with family, she makes sure to share the picture of their enjoyment together.
Whenever she shares pictures on her account, the one person that grabs maximum attention is her sister. Well, we are certainly not blaming Ruby Basra to be so gorgeous and sexy at the same time. (Hehe!) It's just that she has an attractive face, and like any other women, she is beautiful too.
Like I mentioned, she has bonded well with her Jeeju. So, she makes sure to share pictures with her Jeeju on special days.
It's time to take a look at these pictures shared by Geeta and Ruby Basra on their Instagram account. ( Saali Of Harbhajan Singh )
Who do you think is looking HOT in this picture? Both?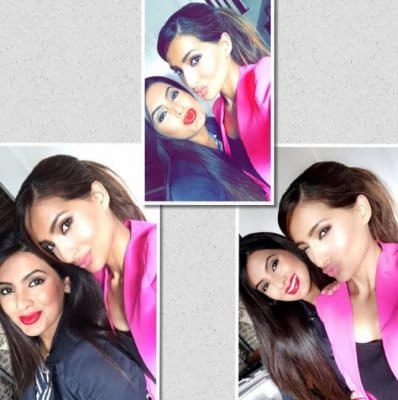 Here's Ruby hanging out with the power couple.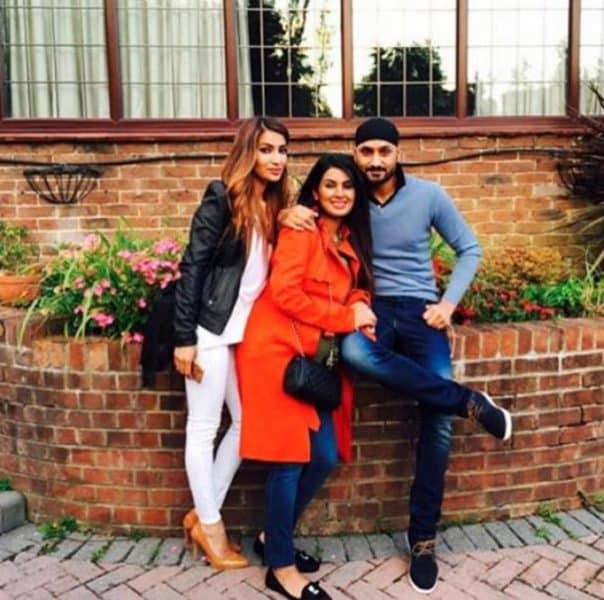 Gorgeous!! Can you take your eyes off her? Hehe!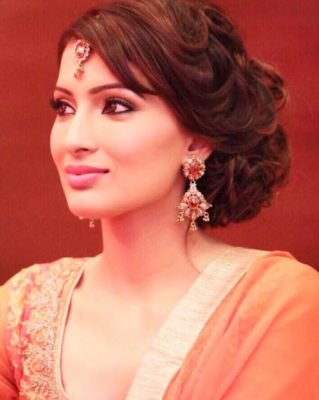 Lady in Black!!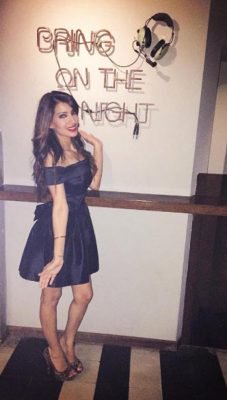 Jeeju-Saali Selfie!!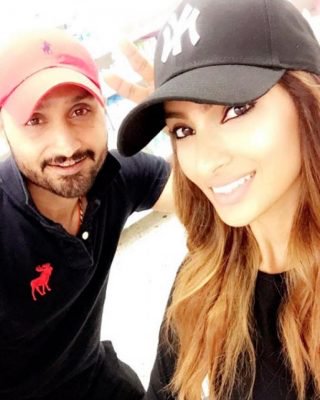 Birthday Celebrations!!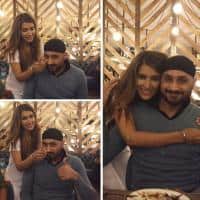 She's simple looking stunning, right?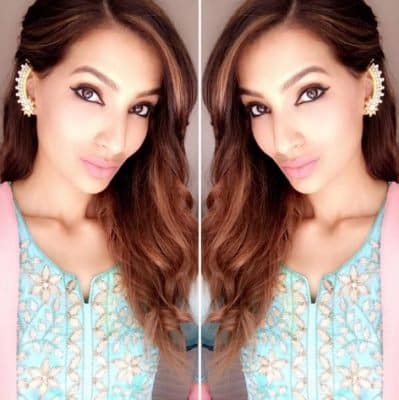 (Image Source: BollywoodShaadis)
Saali Of Harbhajan Singh – So, what do you think about Ruby Basra? Isn't she gorgeous?