Sonam Kapoor sets the trend with this upcoming movie '˜Dolly Ki Doli'. She shows how to pair the lehenga in a very cool fashion.
December season is like a 'shaadi' season.
With so many marriages lined up you might be confused on the different Indian attires to wear.
You don't really have to have a lot of lehengas and sarees.
Going on a shopping spree and buying in bulk is not really the only option. Smart shopping is important.
When it comes to fashion, who better than our fashionista from Bollywood – Sonam Kapoor can show us the style that is in.
Sonam Kapoor in the upcoming movie 'Dolly Ki Doli' shows how to pair the lehenga in a very cool fashion.
She pairs the lehenga with this jacket:
Draping dupattas differently is such a passe.
This is one style of fusion that is not popularly explored and tried.
So if you have a tuxedo jacket, try pairing it with the gorgeous lehenga and sport it with cool shades.
Also notice her bangles and mehndi giving the perfect mix. This styling gives a vast scope to try variety of accessories and pair it differently.
For example in the picture she is sporting the 'maang-tikka'. If you think that is too goddy or too much, you can simply sport a small nose ring. That would definitely go with this look.
Sporting jacket with saree had already been tested on the ramp.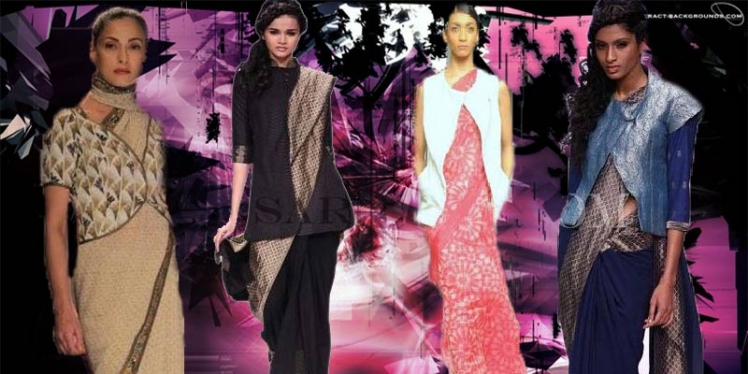 It might be a very cool idea to try the lehenga and jacket option, jacket can be of any type.
If you have an embroidered coat or a blazer then try pairing like the models in the below pictures.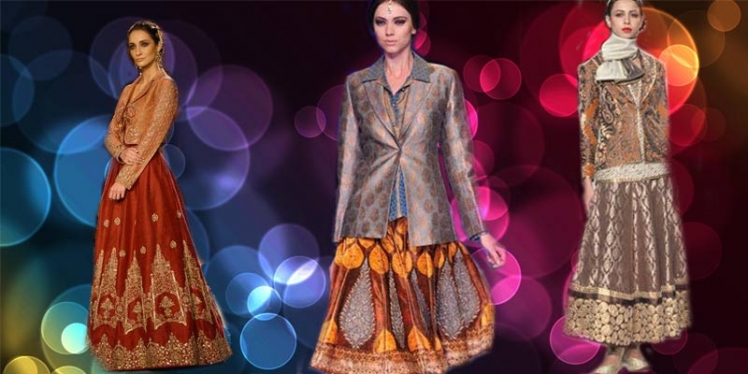 For footwear you can actually go with the 'Kolhapuris'.
After all fashion is about wearing your attitude.
Just in case you want to keep it safe fashion, then 'Kolhapuri chappals' or 'mojris' are safe bets.
In fact instead of just lehenga, try those winter skirts in traditional style that are available in most of the stores now. Pair them with a blazer or a coat…looks quite smart and stylish.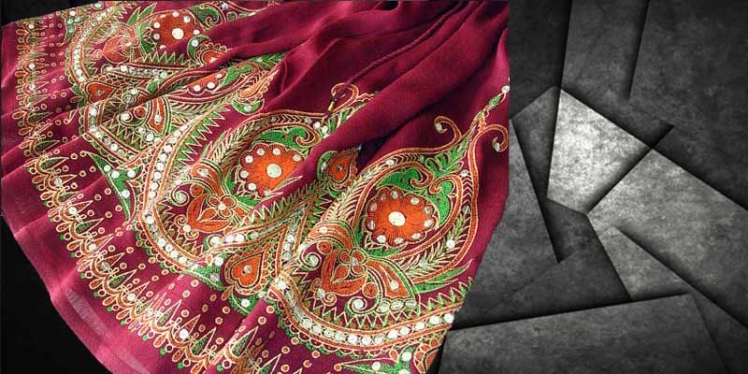 The hairdo can be something like keeping it open (like Sonam Kapoor) or you can tie it back like a bun.
You can also try experimenting with the bun and messy hairstyle.
Our Bollywood celeb Neha Dhupia also tried this style of pairing traditional Indian 'ghagra' with a stylish top and a jacket.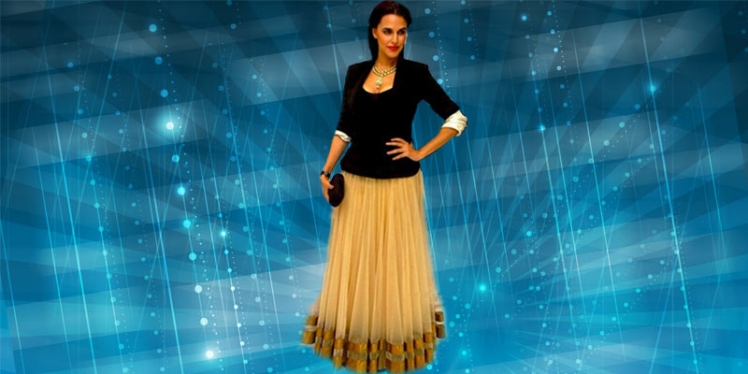 Bollywood paves the way for fashion to reach out to the masses. We bring you the latest from the industry that you can also wear as a safe bet. You don't have to be the girl on ramp.
Just a little inspiration from the stars and you could be center of attraction in your subtle style pick.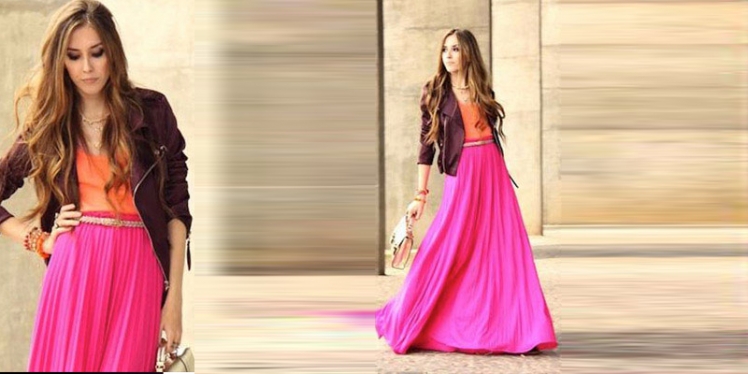 Sonam Kapoor as usual sets the trend with this upcoming film. The film is directed by Abhishek Dogra and is slated to release on 23rd January, 2015.
Well the looks of the bride has definitely caught a lot of attention but would Sonam manage to deliver the same value with respect to her acting is something only time will tell.
Till then let us explore this Bollywood ishtyle lehenga wear.