It won't be wrong to say that Indians especially young guns are earning recognition and have put our nation on global map because of their great minds.
Young minds, when fueled with training and knowledge, can do wonders and today we have listed about such kids who either invented or started their own firm at a very tender age.
Scroll the gallery to check out about the teenagers who formed their own companies.
1.  Suhas Gopinath- CEO and Chairman of Global INC
During his days, school kids were tensed about their studies but Suhas was tensed about how to start and maintain his firm.
Suhas, at the age of 14 floated this firm and took charge as CEO of the firm by the age of 17.  And at that time, he was the youngest CEO. And now his IT  company boasts more than 10 offices all over the globe and estimated profits generated by his company is more than $1 million a year.
He even started a program called 'Building Entrepreneurship Skills in Youngsters' to give impetus to entrepreneurship among youngsters. The program even got accolades from Dr. APJ Abdul Kalam.
He was bestowed with an award as"Young Global Leader" for 2008–2009 by the World Economic Forum, Davos.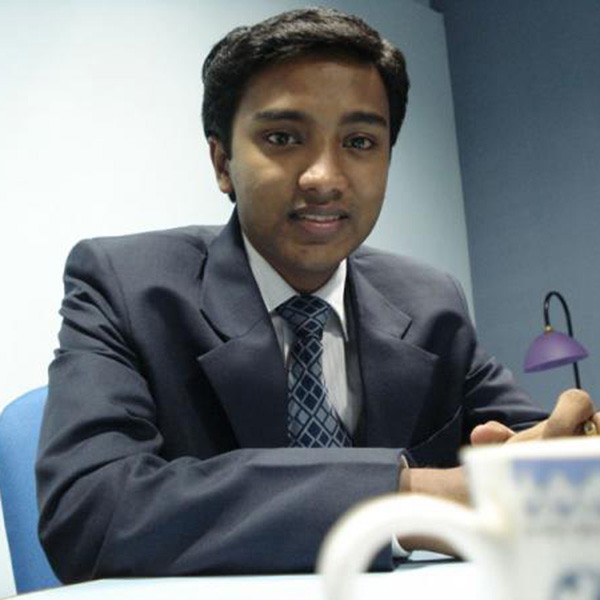 2.  Sanjay Kumaran and Shravan- President of the company Go Dimensions.
These 12 and 14-year-old brothers, who are one of the youngest entrepreneurs in India, started their app development company. Over a short span of time, these whiz kids developed around eleven apps that are available on app stores.
The proud father of them, Kumaran Surendran, is a tech freak himself and the director of an IT company.
" Their curiosity for programming knew no bounds and I decided to channelise their interest. When I taught the elder one, he was barely seven years old and the younger one too joined in. Within three years, they mastered three languages – Cobol, Basic and Objective-C and started to create mobile applications," their father said in an interview.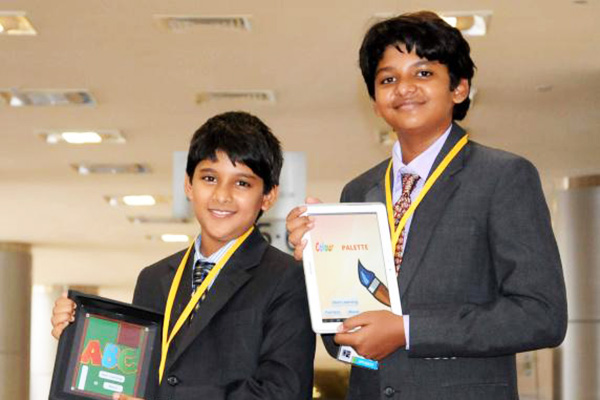 3.  Shubham Banerjee- CEO of his company, Braigo Labs
This prodigy got global recognition as well as funding for his path breaking innovation- Braille.
He first asked his parents that how blind people read and then he came to know about Braille. And further research, he learned that  90 percent of the world's 285 million visually-impaired people live in developing countries where people cannot afford Braille.
"It [the cost of printers] just seemed so high, especially for all these people living in developing countries. I thought, 'I have to bring the cost down, "he said in one of the interviews. later with the help of Legos, he invented low-cost Braille the printing machine.
Shubham's invention shows that if you are curious enough then no one can stop you to get what you want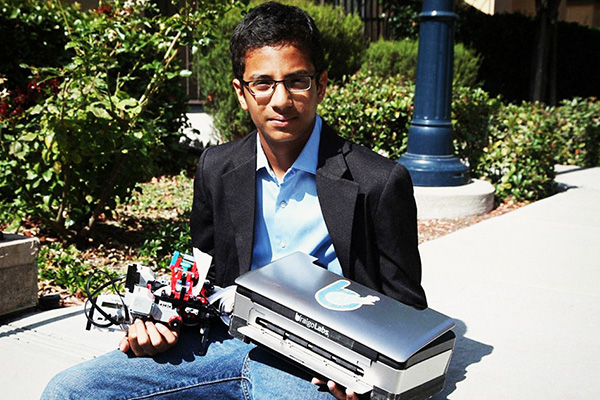 4.  Anshul Samar-CEO of Alchemist Empire Inc.
Anshul loved playing games like any other fourth grader but his thought of creating one is surely not what every teen think of.
He invented Elementeo which is board based game. Samar, now a 19-year-old Stanford University student, updates the game. He has even given a TEDx Talk on his venture.

5. Kavita Shukla- Co-founder and CEO of SAFEH20.
She had two patents (Smart Lid and Fenugreek-treated paper) and a company of her own way before she finished her high school. Her first invention, when she was just 13 years old was a lab safety device for bottles containing hazardous material. It was patented as Smart lid.
Her second product was  packaging material which Fresh paper which is used preserve and protect food. She derived this idea from a spiced tea that her grandmother in India once gave her as a remedy for drinking contaminated water.
She was featured as one of the "7 Entrepreneurs Changing the World"  and by the Forbes in their list of"30 under 30" list.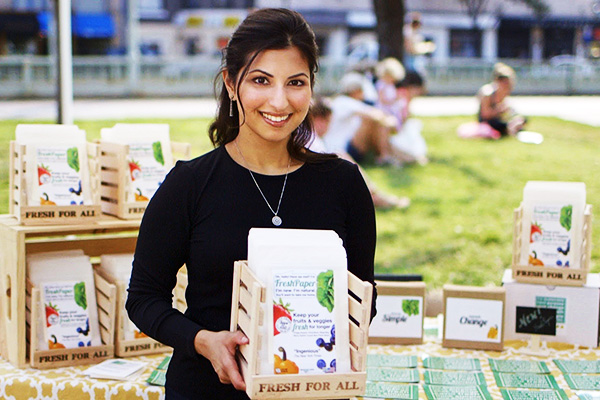 These kids have set a great example on how age has nothing to do with innovations.