Career In Social Media Marketing – Marketing of products and services has too now become digital and with the youth connecting better to the world of computers, the future is Online. Now, you can earn money only by being avid users of social networking sites!
If you like stalking on Facebook and Twitter the whole day and enjoy the virtual world more than the real world, you may well make a career out of it.
With the scope of Internet growing daily and technology invasion on the rise, the world is for the Digital Marketers who know how to execute Search Engine Optimization (SEO), display Ads and can work on E-mail marketing and Social Media Marketing.
The General Elections this year saw both Congress and BJP making tech-savvy people aware of their campaigns through the online media, only to make the youth know and vote better.
With 70 million Facebook users and 20 million Twitter users, Digital Marketers and entrepreneurs have a wide scope to take marketing and business promotion to a whole new level. It has now become a much better and sought-after option to attract and engage customers through online distribution of information, products and services. Advertisements are now being tailored on the social networking sites to suit customer's needs.
Your profile on different social media sites can boost a brand's products and services and take them to the target audience, thus augmenting business for the brand. Social media marketing gives the opportunity to deliver products to certain target audience who will build more trust on those products and services as they are shared from an acquaintance or friend's social media profile.
The best part about being a Social Media Manager or Executive is that a standard graduation degree in Marketing, Public Relations, Journalism, Corporate or Strategic Communication or English Language/Literature can be enough for the position. Certain private universities have started introducing degrees customized to students who want to build a career in social media marketing. There are specific certificate courses and workshops tailor-made for this field.
A degree in Masters of Business Administration (MBA) now also includes digital marketing and social media networking in its course curriculum.
Having good writing and communication skills along with being conversant in computers can take you a long way in the field of social media marketing and the more active you are on each of the networking sites, the more beneficial it will be for you if you plan to take up this career.
Certain positions and job profiles are more known in social media marketing:
Social Media Sales Representatives
Their work profile includes meeting existing clients of the brand/company and introducing new ideas and proposals to them to market different products and services. They must also build important contacts and be on the lookout for clients who actively use social media for buying products/services.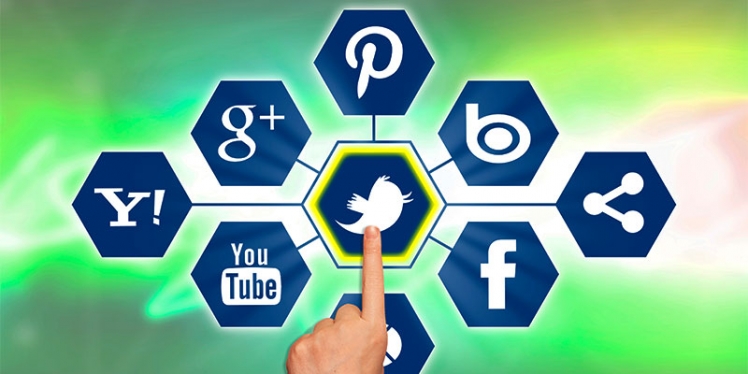 Social Media Strategists
Their job is to regularly monitor the traffic to the website and analyse marketing campaigns to decide the online media through which their product can reach maximum audience/consumers.
Determining how successful a campaign has been, meeting clients to plan digital marketing methods as well as maintaining the company's own social media site defines their regular work schedule.
Social Media Managers
Managers work in collaboration with an entire team and oversee the writers involved in the marketing campaigns. They require developing marketing plans regularly and may also need to involve themselves in work related to Public Relations and Communications.
The advertisers and manufacturers as well as brand associate companies find it very difficult to market their products and services. Gone are the days when salesmen and women used to knock at our doors during afternoons and tried to convince us to buy their products and services.
Now the manufacturers can communicate directly with the target audience and also customize their company styles and policies and even the kind of information and products according to the customer's needs.
All this is possible only through social media marketing, enabling a direct interface between the consumers and the brands available online.
With a promise to mount in the country in the coming years and employing more and more people while giving them monetary satisfaction, Social Media Marketing is the future.