Papaya detox diet – Everyone secretly covets the figures like Bollywood celebrities but junk food have magnetic pull of certain level that many can't dodge.
No matter how desperately we made resolutions but they disappeared in desultory stupor. We have prioritised it but halfway through the troubles taken, we gave in.
We have tried options like Sauna belts to sweating it out in the gym to seek riddance from those extra kilos but as the saying goes, we are what we eat, so it is necessary to keep a check on one's diet for a consistent weight loss.
Many of us may not know but Papaya detox diet help you in your weight loss in great measure, Find out how:
Papaya detox diet –
What is Papaya:
It is a tropical fruits widely available in Indian markets. A ripe Papaya can almost be likened with a mango in terms of the taste, yes! it is as tasty. With Papaya, there are numbers of culinary dishes made in India too for it has a natural sweetness. Papaya is enriched with vitamins like, A,C,B and minerals like Calcium, Iron and Phosphorous. It brings a lot of benefits for your hair, skin and overall health.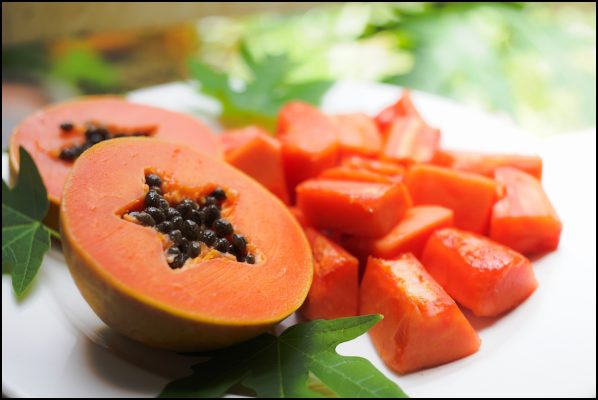 How is it beneficial for the weight-watchers?
This fruit is enriched with fibre and is low in calories and comes loaded with a lot of anti-oxidants. It cuts on your Cellulite and all the pulp, seed and leaves of the fruit are highly beneficial. Papaya juice is prescribed for the patients suffering from viral diseases like Dengue. The papaya seeds help release toxins from the Kidney and helps keep cirhossis at bay.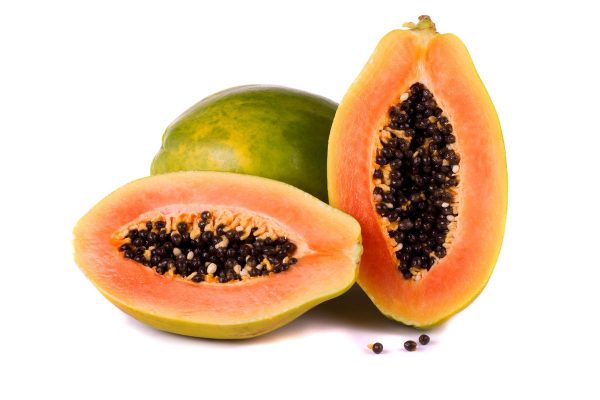 How promptly Papaya works:
Your dietician will make no bones of including Papaya in your daily diet for its beneficial properties. It is easily available, not burns a hole in your pocket, quite filling and accelerates your weight loss. Here are some pointers about Papaya that will help you understand things better: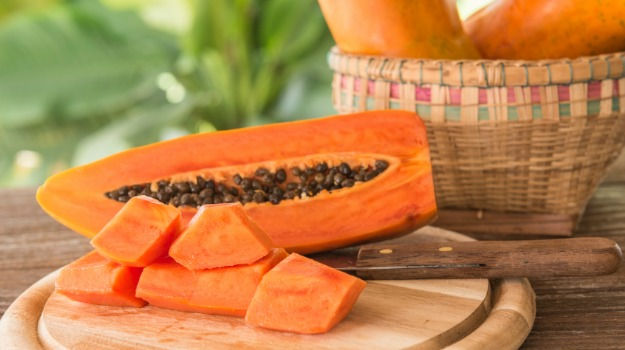 Papaya is high in fibre and low in calories. Fibre helps you feel full for a long period of time hence you don't feel hungry.
Fibre regulates your bowel movement so people who are constipated can definitely eat Papaya everyday but Pregnant women should not eat Papaya at all.
Papaya helps regulate your metabolism level also.
It detoxifies the whole system and helps it to burn fat faster.
The Papaya diet:
Breakfast:
Kickstart your day with a glass of Oatmeal Water or Soya water. You can also opt for diluted almond milk in moderate quantity if you please. You can also make an addition of wheat germ or flax seeds with milk or water to fill fuller for a longer period. Eat the papaya in next after consuming the water or milk in both day 1 and 2.
Lunch:
Day 1: Eat a whole grain salad made with quinoa or brown rice cooked with vegetable broth. You can use cherry tomatoes, garlic and onion as dressings. Accompany the meal with Papaya juice with it.
This is Papaya detox diet – try it from today and see the result.