Only four of it were built. One remains with the company and three have been sold to private owners. It is eye-wateringly fast and looks the part. Go ahead drool!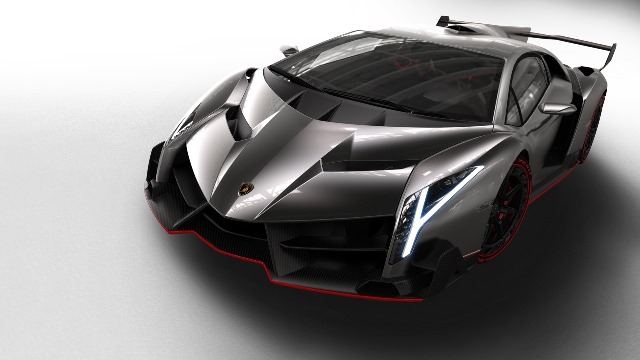 This right here, is Lambo's road-ready hypercar, the Veneno. As is typical of Lamborghini's naming, its name comes from a prize fighting bull of the year 1914. Ithas been designed for extreme performance and high cornering stability.
Sharp fins, slats and a flamboyant front/rear wing give it a very edgy look. The entire design reeks of aerodynamics. Thanks to a light weight CFRP monocoque frame, the car weighs just 1490 kgs and is fast, extremely fast.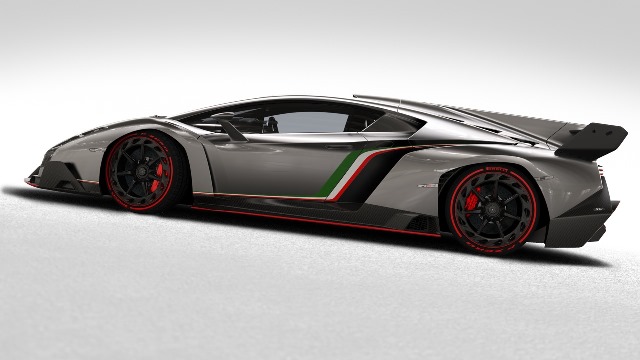 At its heart lies a 750 PS V12 engine that takes it to 100 in a blistering 2.8 seconds. It has an optional four-wheel-drive system. The car tops out at around 355 kmph.
CRPF has also been extensively used on the inside to keep weight low. There is a hint of beauty, but it is majorly brute. Pure, brutish power!
Like I said earlier, this can't be bought coz it's sold out. They made three of them for sale, and each sold for around 20-25 crore. Which means, if by chance it were to be bought here, it would cost someone around 50 crore (duties & taxes included).