Hero, one of the leading manufacturers of bikes, has stop/start technology in its popular Splendor and has named it the Splendor iSmart. But how has this new technology helped the new Splendor mode…
Here is something worth a read for the bike fanatics!
Hero, one of the leading manufacturers of bikes, has stop/start technology in its popular Splendor and has named it the Splendor iSmart. But how has this new technology helped the new Splendor model; has it made a difference?
Let us look at some of the essential changes through this Splendor iSmart review.
The new Splendor, known as Splendor iSmart uses the same cycle parts that are used by Splendors for years now. The styling is similar to the Splendor NXG which again has been in the market for over five years now. The engine is also pretty much the same 97.2 cc that powers all the entry level bikes from Hero for like, ever. But this bike, however, comes with a difference; it uses start/stop technology. Yes, it is the same technology that is used in cars in Europe as they try to ensure lower emissions of CO2 and higher mileage. The i3S technology (that stands for idle Smart Stop System) in iSmart serves the same purpose, and is supposed to function in similar manner too.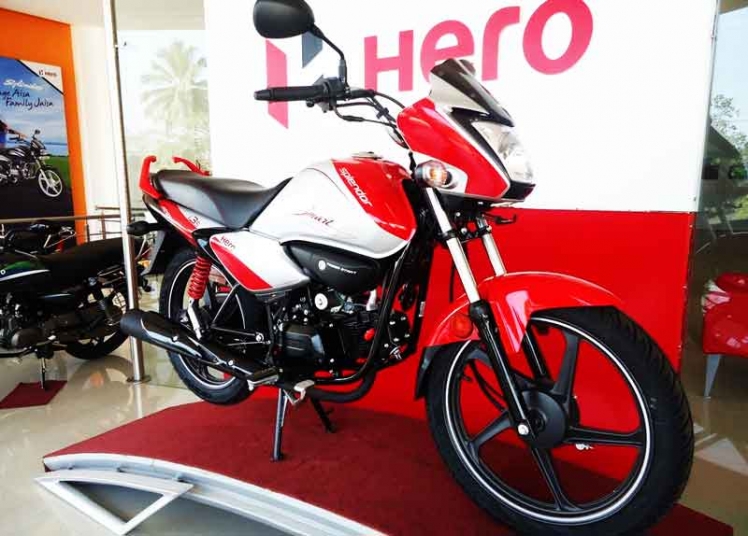 Splendor iSmart Features
When you are in a signal, all you need to do is pull in the clutch and the bike shuts off. And as soon as you let go the clutch lever, bike again fires up. With splendor iSmart things are little complicated. When are you in a signal you have to shift the gear to neutral and let the clutch go in order to make the motorcycle switch off; and in order to start you need to pull in the clutch. So it would be fair to say the concept is good, but the execution not to spot on. This feature prohibits the bike to turn off in a stop and go traffic. And how many people shifts to neutral gear in bumpy road or in a mild traffic.
So does the trendy feature of splendor iSmart make it a fuel efficient bike?
Well, if you are a resident of Delhi and ride through roads marked by traffic signals every one km there should be a considerable hike in fuel economy. But if you are a Mumbai resident – where you have roads with signals that are few and far between and it is often a long, endless crawl – the fuel economy might not be that much to your liking. Apart from that, this bike is like any other entry level bike from Hero.
Splendor iSmart Specifications
The bike has a comfortable and upright seating position with high-set handlebar. And just like the rest of Hero range, iSmart is light too. It weighs only 110 kg and the weight it pretty well distributed across the length of the bike, making it easy to maneuver.
Talking of the specification of splendor iSmart, we did say at the beginning that the bike borrows its cycle parts from the older Splendor range. However, while that is true, there are some differences too. Firstly, it has a longer swingarm along with longer wheelbase. It also uses tubeless types from MRF. But the special change is the use of foldable alloy rider footrests and bar end weights. As far as the styling is concerned, the two-tone paint is new, besides split grab rails at the rear. This bike also has colorful switchgear. The instrumentation is not digital, but has a trip meter and side stand indication.
The Hero Splendor iSmart uses the same 97.2 cc engine that is so common among all the splendor bikes for decades now; but the engine here is little more powerful than its previous generation. The output power is 7.8 PS. The torque rating too is slightly higher. But it is nearly impossible to tell the difference in real world. Well, it is true that iSmart is not too quick, but it is indeed a refined motorbike.
Splendor iSmart Price
The Hero Splendor iSmart comes at a price range of 47,000 and 48,000 INR. It is little expensive than Honda Dream and Bajaj Discover 100M. Well, this price can put the bike in little disadvantageous position given it's an entry level bike.
But then, there are some new and cool features that bikers would certainly enjoy.
And the features do come for that extra price!