We all love cars and especially if its fast and futuristic cars!!

Here is a list of 7 coolest cars that we wish to see and drive on streets & some even on air & even water!
 1.  Flying Car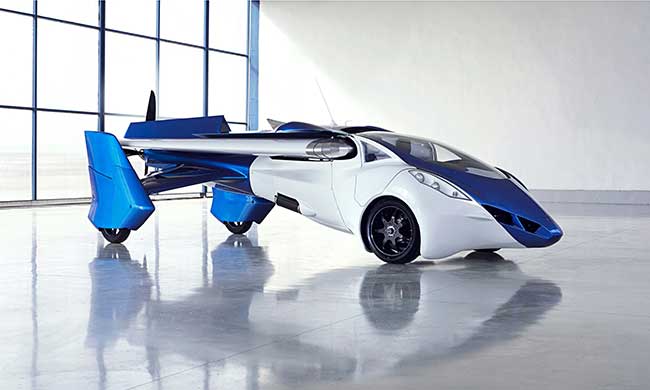 AeroMobil 3.0, the flying car & in flight, it can reach 124 miles per hour and fly for 430 miles on a full tank of gas. Owners could park it in normal parking spots and fill up its gas at normal gas stations. It gets 29 miles per gallon in driving mode.
2.  Underwater Car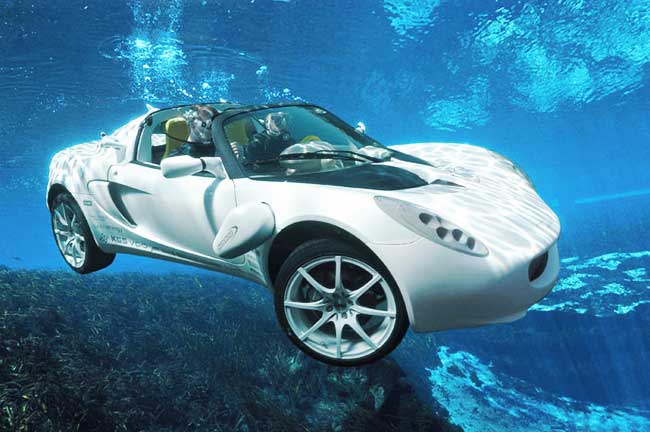 Swiss company Rinspeed has launched the submersible car "sQuba" that can be driven on land and underwater. Quba can dive up to 10 meters (33 feet) underwater at the push of a button.
It is powered by an electric motor that allows it to reach a maximum speed of 75mph (121kph) below the waves.
3.  All-Terrain Vehicle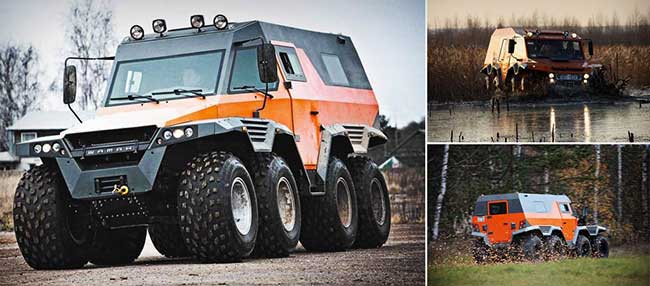 The 8-wheel drive Shaman has 3 different steering systems, allowing the driver (from the captain's chair) the ability to switch between On-Road (front 4-wheel drive), Off-Road (active rear wheel steering), and Crab Mode (turns all 8 wheels in sync to move sideways).
4.  Fastest Car On Streets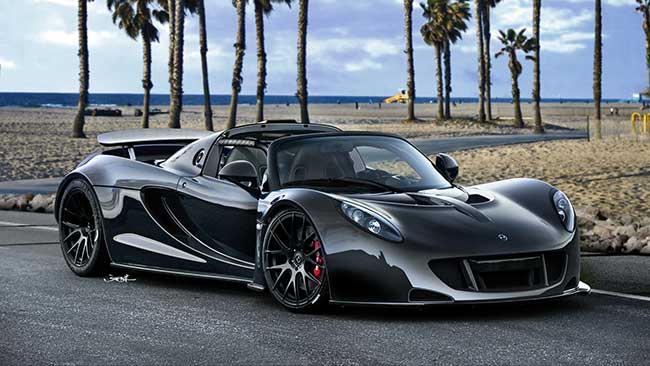 The Hennessey Venom GT is the fastest road car in the world, setting a mark of 270.49mph early in 2014. It beat the previous title holder, the Bugatti Veyron Super Sport, by just 0.63mph – but the record won't be officially recorded
5.  Skateboard Car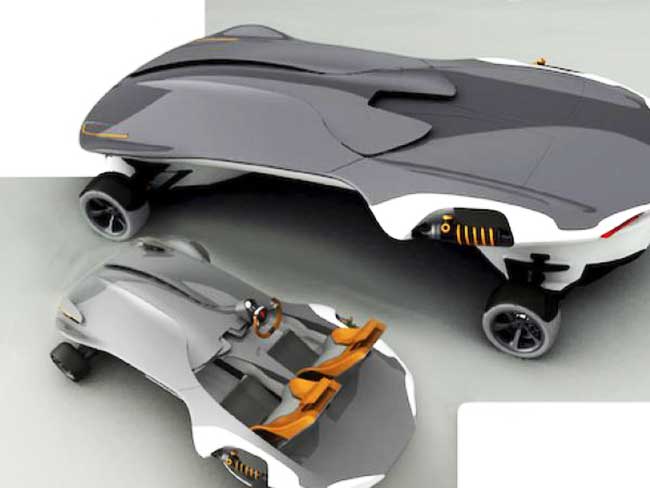 Its wheels are just 10 inches in diameter and its seats can fold & seal the entire compartment. It looks like more of a piece of art than a car when sitting at rest.
6.  Car That Runs On Salt-water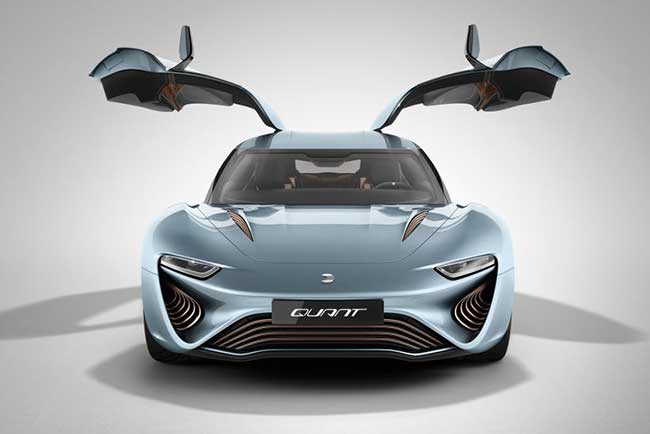 Quant e-Sportlimousine's top speed is 217mph – equal to a McLaren P1 and it uses saltwater flow cell system to power four electric motors
Two 200-litre water tanks provide a range of 373 miles (600km)
7.  Car With A Skin!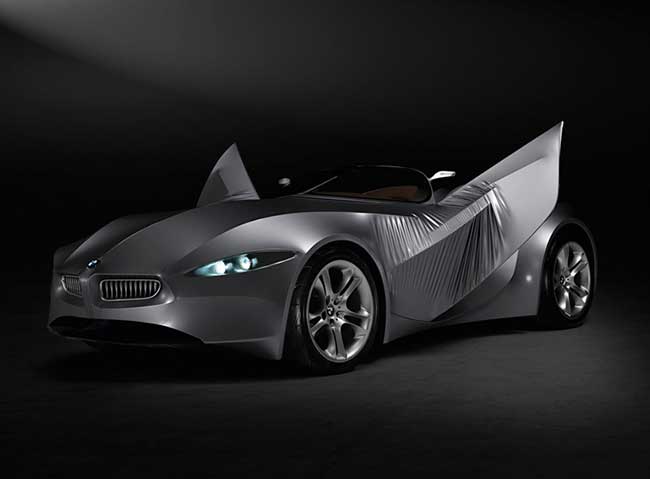 BMW's GINA concept car that uses waterproof Spandex skin and it can reconfigure its shape according to different driving conditions. Its got eyes too!!
https://www.youtube.com/watch?v=kTYiEkQYhWY