Next month's Delhi Auto Expo will see BMW showcase their hybrid sportscar, the i8.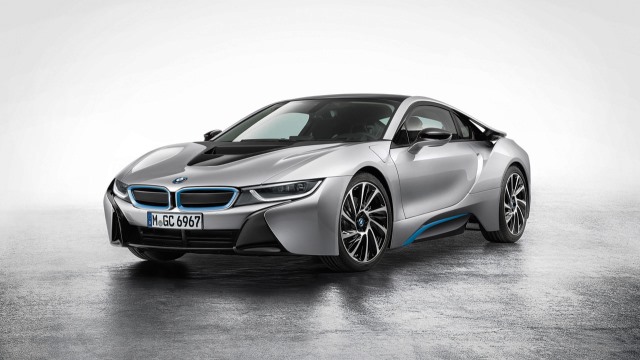 The i8 is BMW's is a hybrid car. It is the high-performance coupe counterpart to the i3, the electric urban car.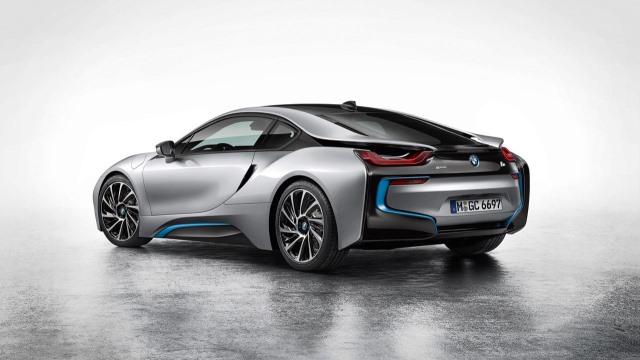 The very first attention grabber is the smooth-flowing futuristic design language. It gets distinct panels at the front, the sills and over the rear wheels, while the C-pillar covers form aerofoils.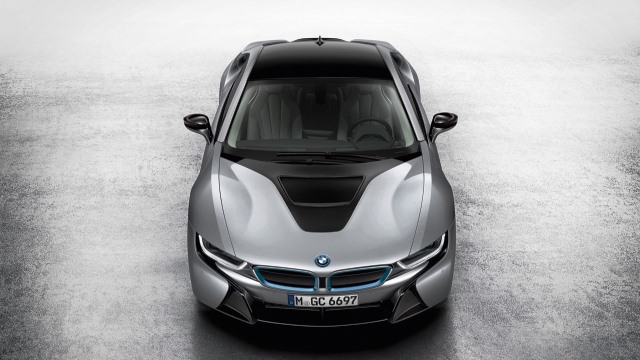 The most basic of elements – the typical BMW kidney grille remains the same. The LED lamps offer an optinal 'laser' headlights, which are 70 per cent more powerful than standard LEDs.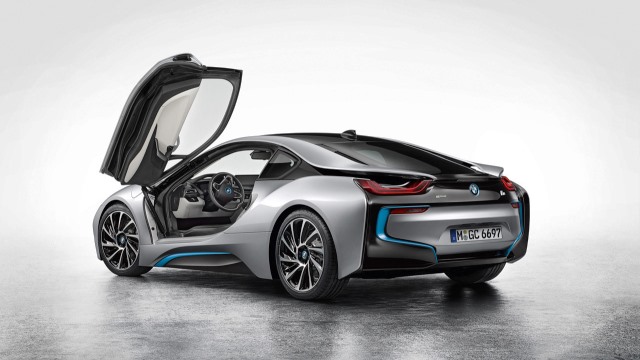 What also add to the sleekness of the i8, are the gull-wing doors with chemically hardened glass. The i8 uses a carbonfibre-reinforced plastic (CFRP) shell on a welded all-aluminium chassis.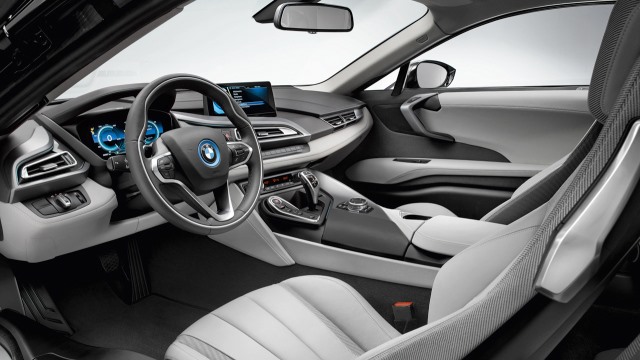 On the inside, a glass cockpit, touchscreen instrument panels and light and specially designed seats reek of featherweight engineering. The latest ConnectedDrive and 360 Electric mobility services are other added features.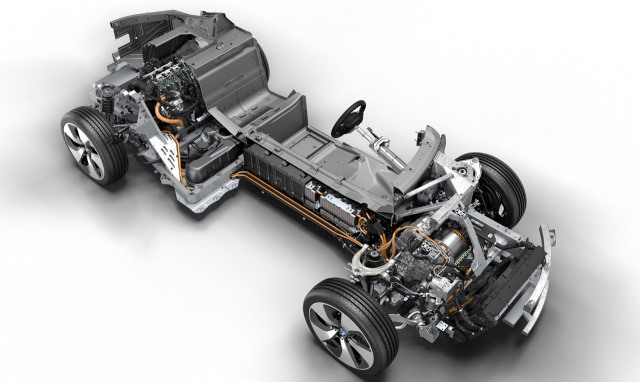 The i8 gets four-wheel-drive. A 3-cylinder 1.5-litre turbocharged petrol engine delivers 232 PS of power to the rear wheels, while an additional 133 PS comes from the lithium-ion electric motor. This assembly is mated with a 6-speed automatic. The top speed is limited to 249kmph. It delivers a claimed 50 kmpl.