People think engine size of a motorcycle is directly proportional to comfort when it comes to bike riding. We of course differ. And here are some reasons why. Read and tell us if you agree.
It is often seen that the pride of ownership is often related to engine size in the world of bikes. Does it compensate for other shortcomings?
Truth be told, the small motorcycle can not only be fun to ride, but often, they are better than their super-sized counterparts.
To make the debate little more interesting let us cap the engine capacity at 499cc and use the cap that all these bikes must be the ultimate best at their individual roles.
No cautions, these are small motorcycles that are far better than their larger counterparts.
Yamaha WR250R
Well, this is the most competent dual sport bike sold by a Japanese firm. The WR is actually as fast as its rivals of 650cc and comes equipped with higher quality suspension. Believe it or not, the 30 bhp motor is much better at going for a highway ride than those larger rivals too, mainly because its DOHC design is way more contemporary than the other Japanese dual sports as well as higher specification. This little 250 even comes with Titanium inlet valves.
Suzuki DR – Z400 SM
At present, this is the only supermoto you can get as a stock motorcycle and it will defeat any other bike – regardless of performance and size – through city roads or down a tight hilly road. So, are you wondering what the best part of the bike is? Well, a little bit tweaking work can actually make this thing greatly impressive, as in very fast compared to others.
Honda CB500X
This savage machine is a cool choice for people looking to carry pillion, and also have a blast riding in a heavy traffic road. We have often been tempted to say this bike to have 75 percent of the capability of an R 1200 GS for a third of a price, but thereafter remembered that this little Honda is basically far superior for riding on city roads! Yes that is really good news for many bikers!
KTM RC390
Well not many bikers have ridden the RC390 yet, but boy does it aim to be an awesome machine. Do you know what the main enemy of sport bike handling is? It is its weight. You can put in all the Ohlins you want on a heavy motorcycle, but all adds to be redressing some of the basic problems. And the RC390 weighs just around 324 lbs. For passionate bikers, this can be a really good choice, and positive investment, we think.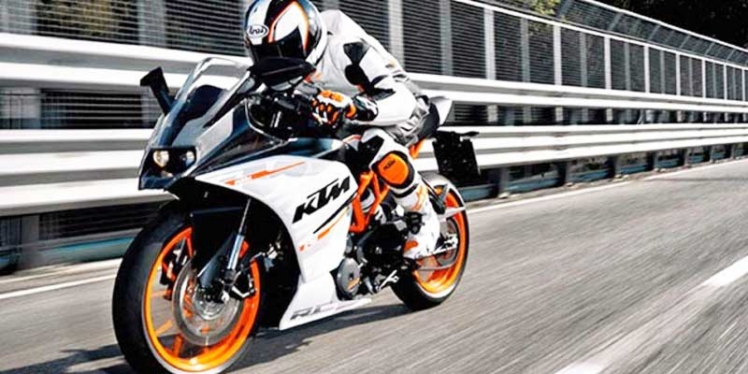 Honda Grom
We feel we have never received such positive reactions from bikers and non-bikers alike, about any other bike than this one. This is really one gem of a bike! When you are not riding it, you can just part it in front of the gate; and you can be assured to get some really good stares at this bike. It looks amazing with great finish and design.
So by now you must have had an idea about how small bikes too can make an impact. Well, so what do you think… do you ride small bikes too; if yes, then which one?
And do you think pride of ownership is at all connected to engine size the world of motorbikes?