College canteen – When I was still under graduation I used to think of my college canteen as a place where I could go only to satiate my hunger and a small time hangout spot.
I used the term small time here because during the peak hours, such was the rush that people entering the canteen were only supposed to eat , not even sit there and have juice or talk about lectures.
There are a number of reasons you miss college life, once of them being your college canteen. After I graduated I realized that it is not a place you seek only when you're hungry, but for many other reasons. Here are a few.
College canteen days –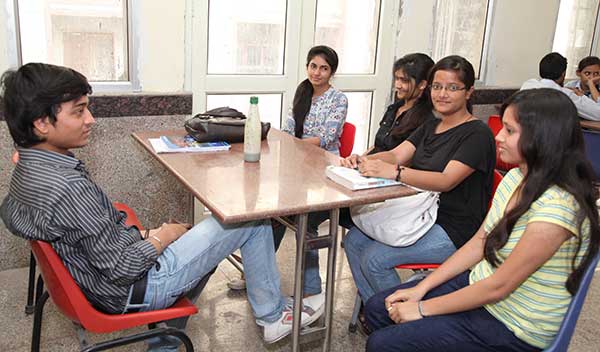 Bunking
The first thing that comes to your mind when you think of bunking a class is your canteen. There used to be lectures, which you thought of nothing less than torture. Canteen used to be the only thing on your mind because of two reasons- you get something to munch on while sitting there and planning about your next lecture and you know your lecturer will not come there while the class is on.
Credit
Running out of money is no big deal. But udhaar is the thing that only a college canteen would provide you. Though it is never mentioned on the college prospectus, it is one of the most common thing in your college life.
Low budget party
Have a low budget for your birthday or placement party? Hail college canteen. Though your friends wouldn't really like it, but they understand why did you choose canteen to throw them a party. Even the best dish there is worth praising. Sometime in future, you are going to smile about the day you threw the best party ever- in your college canteen.
Waiting for your crush
I remember a classmate who had a crush on every other cute girl in college. From girls in junior term to senior term, stuttering in front of them, timely canteen visits and 'accidentally' bumping into them- all thanks to your canteen. And I am reminiscing my college days right now.
I visited my college last week, not as a student, but as an alumni. And the first thing that came to my mind was visiting the canteen for a super heavy breakfast, reminiscing about the best days of my life.