Sania Mirza and Shoaib Malik hogged the limelight again for their Twitter banters.
The couple has long been out of media glare and they are back with some serious shenanigans. The cricketer-Tennis duo shows their affection for each other in social media platforms and their wit always kept us on the hook.
Sania and Shoaib's successful marriage had indefatigable effort from both ends as it attracted winds of dissent in the first place as they belong from countries that are martially loggerheads with each other.
Whilst baring her heart out in Koffee with Karan, Sania said that she is happily married although they stay quite far from each other.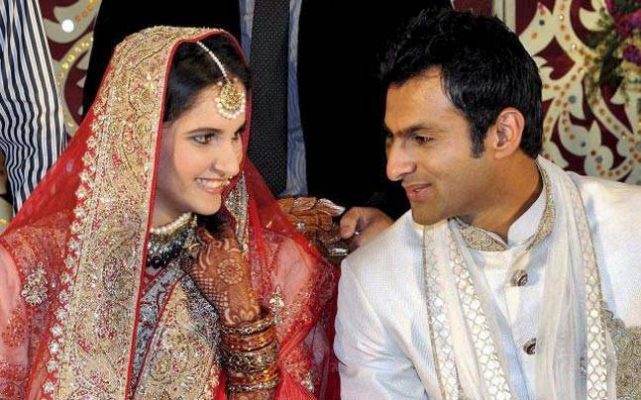 Not too long ago, that is to say, around three years ago, grapevine had that the duo is contemplating a divorce but Sania refuted all the rumours single-handedly.
Before her marriage, Sania apparently dated Bollywood star Shahid Kapoor, but Sania said she doesn't remember anything as such since it was too long ago. The famous choreographer Farah Khan also said that she approached Sania for many item numbers lately but she turned all of them down.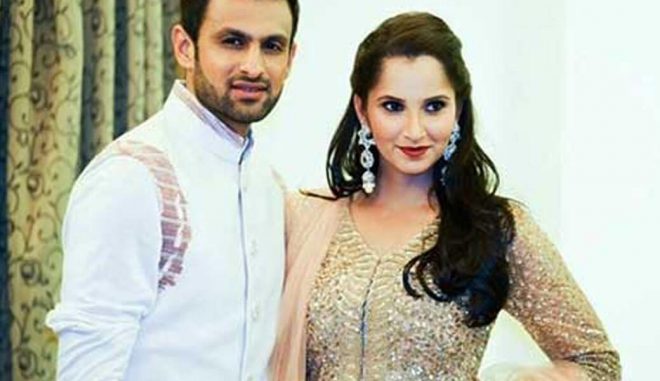 It was a love across borders for them and a fairytale one to say the least.
International borders just become shadow barriers for you when you are really in love with each other and the Cricketer-Wimbledon player duo validated this statement through their successful marriage.
Their marriage is one of the key instances of cross nation love stories from which media always derived its meat.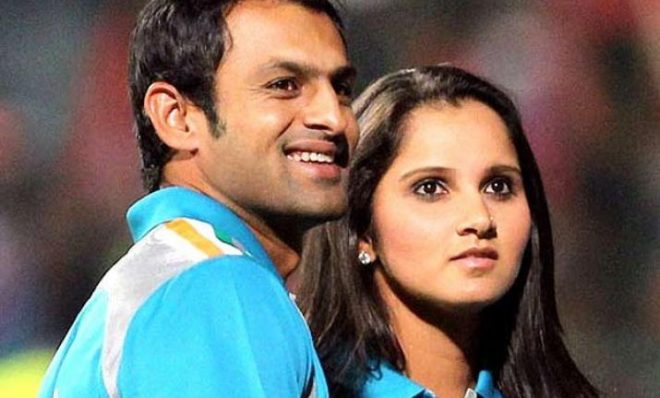 Sania Mirza and Shoaib Malik met in the year 2004 at a restaurant in Hobart and they were familiar with each other's names prior to that. Their first meeting was short-lived but in the second one, Sania fell head over heels for Shoaib's charming personality. Things became more concrete in the third meeting and Sania already knew that she had found her man.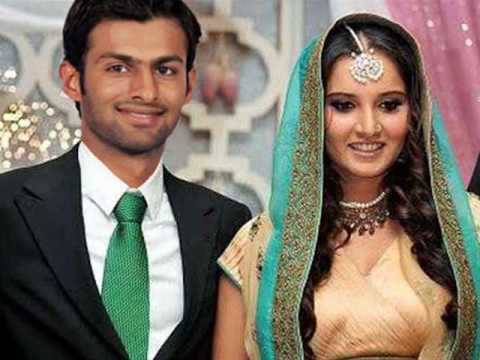 Ever since they were married, Sania Mirza and Shoaib Malik gave us major relationship goals by being each other's mainstay leaving us besotted. Recently, Sania Mirza replied rather humorously to a fan's tweet for Shoaib Malik saying, 'Come on… My husband is still a spring chicken".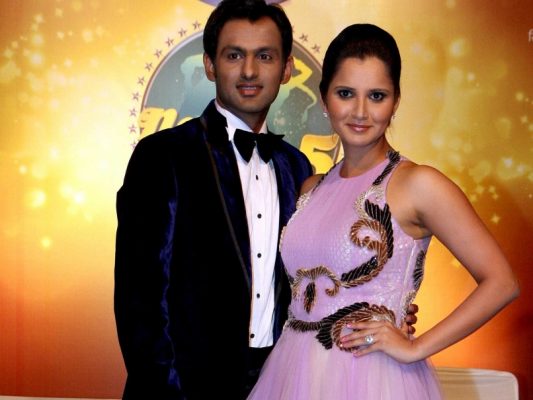 The fan's tweet went like – "Shoaib Malik and Shaheen Shah Afridi playing in the same Pakistan XI, Shaheen was born on 6th April 2000 and Shoaib Malik made his International cricket debut on 14th October 1999," a Twitter user Daniel Alexander wrote while making a comparison between Shoaib Malik and his teammate Shaheen Shah Afridi during the T20Is between Pakistan and West Indies.
As a reply to this, Sania Mirza tweeted, "Come on… my husband is still a spring chicken ."
This tweet of Sania proves that she has a sarcastic mind and we are all praise for this beauty with brains.