Jaqueline Fernandez – We, the bona fide social media stalkers keep our eyes set on the celebrity social media handles for their new fashionably updated pictures so that we can draw inspiration.
Celebrities too are wary of the fact so post pictures in succession to keep their fans on the hook. Ranging from Parineeti Chopra, Sradhha Kapoor, Karishma Kapoor, Nimrat Kaur, Sonam Kapoor, Bhumi Pednekar to Jaqueline Fernandez, every diva are perfect poser fashion ninjas.
Then there are some celebrity profiles that are to be treasured and here's referring to the one of Jaqueline Fernandez, yes, the diva has come a long way from just being an item girl and leggy lass finding her strong feet in Bollywood now.
Here are the pictures of Jacqueline you completely need to watch in case if you are running short of fashion ideas.
Saree love:
Rightfully captioned, Jacqueline says it doesn't get any sexier than a saree and we completely echo her. In this picture Jacqueline is wearing a saree from Tarun Tahiliani for the Lux Golden Rose Awards and the gold coloured thickly embroidered saree completely goes down well with her skin colour. We are all love for her.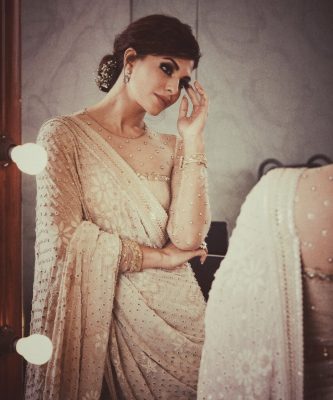 The one that was borrowed from Sonam:
Well, our celebs are as grounded as us and they also borrow clothes from each other as the gesture of love. Jacqueline proudly announced that she borrowed that beautiful Fendi dress from SonaM Kapoor and she completely nailed the look.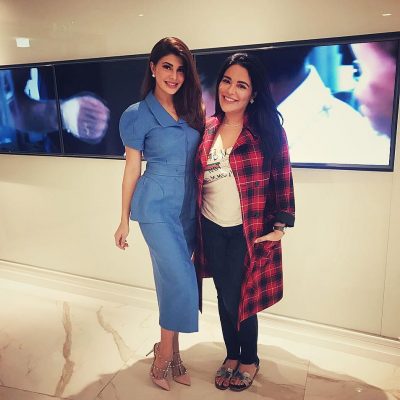 Then the one for the Blenders Pride fashion tour:
Jacqueline seems to stop traffic in this gorgeous golden thigh-slit dress and this picture proves that she is a talented poser. Gorgeous will be an understatement for her here.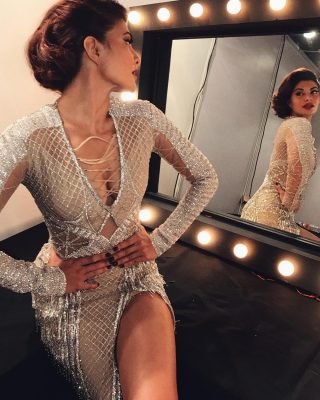 The Red siren:
Could it get any hotter than Jaqueline wearing a Red Saree? Look at this picture and you will be left gasping for breath. This was the Diwali look of Jacqueline this year and she must have stolen the thunder of other in Bollywood parties.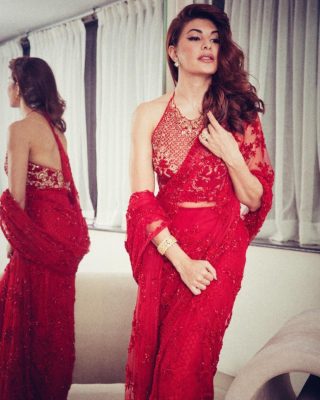 The Sonakshiraj gown:
This photo of Jacqueline wearing a red gown is completely besotting. Besides, the confident poser that she is, adds an extra oomph to the picture. This Sonakshiraj gown is doing rightful justice to her chiselled body and we are turning green with envy here.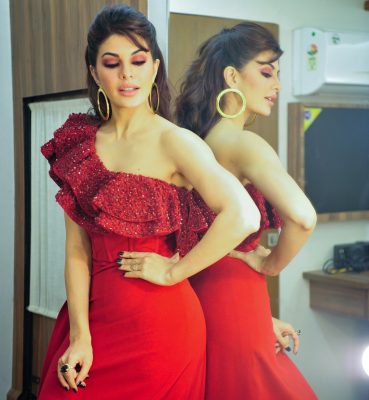 Jacqueline, the diva in white:
This gorgeous floral separates OMG! She is looking nothing short of a goddess sitting on that floral couch with the end of her skirt swung on the floor. She is beautiful and we are floored.
Jacqueline's Instagram account is to be completely treasured for the beautiful pictures of her.