We are not quite feeling the Katrina Kaif- Aamir Khan jodi. Are you?
The title song from upcoming action-thriller 'Dhoom 3' has the antagonist Aamir Khan cosying it up with the doll-faced, push up bra-sporting diva Katrina Kaif. We tell you why the Katrina Kaif-Aamir Khan pairing has not got us excited! Read on:
The lack of chemistry:
Despite Kat trying too hard to look hot and sizzling and Aamir putting his best 'arrogant' face forward, they don't gel up. Definitely not like Hrithik Roshan and Aishwarya Rai-Bachchan from the last edition 'Dhoom 2'.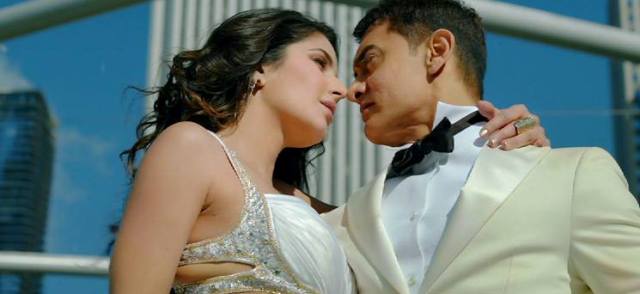 The age factor:
Aamir is not in his elements, at least looks-wise, in this movie. His age lines and wrinkles are pretty obvious on the screen. While Katrina has romanced actors twice her age (she has dated one too!), but this Jodi looks too mismatched for us to really to take any interest in them.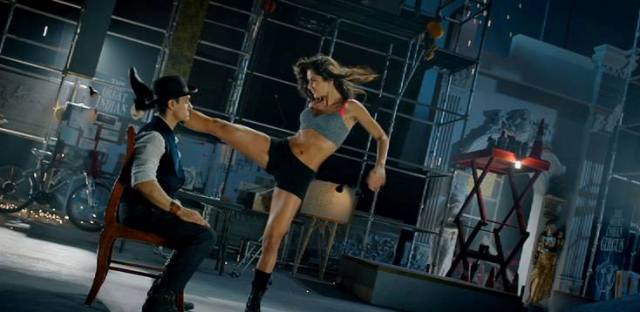 Zero freshness:
It's the first time these two have come together and the usual zest surrounding a new pairing is lacking. May be it's Katrina's fake boobs that need to be blamed. And Aamir 's bad make-up.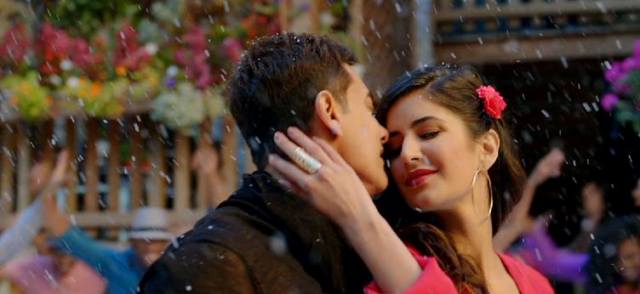 The height factor:
Katrina failed to sizzle on the screen with SRK in 'Jab Tak Hai Jaan', and she has disappointed us once again in 'Dhoom 3'. Despite the tricky camera angles and perfectly shot scenes, they look odd together.
Old school meets new school:
While Aamir is a perfectionist and an old school method actor, Kat is more today and spontaneous. This should have worked in their favour. But sadly, it didn't. Ouch!