The villains of Bollywood who have entertained us over the years. Even as their on-screen bad acts made us angry, their real life niceness made us love them too.
This is confusing, right?
Let us simplify it for you.
There are certain people whom we love to hate and hate to love.
Most of all we can't do without them.
Yes, we are talking about the villains of Bollywood!
The characters with negative shades, the people who create all sorts of problems for the hero, but in the end, their bad deeds take them down. However, their portrayal of evil in the movies does not mean that they are evil in real life as well. It's just that they are such fine actors that they are able to bring out the negativity of a human being so convincingly in their roles that sometimes we are not able to separate their reel and real lives!
Let's look at some of the iconic villains of Hindi film industry and celebrate their performances.
1) Pran
This dashing villain who started his career in pre-partition days in Lahore, Pakistan initially played a hero! However, destiny had better plans for him as his villainy was much appreciated and desired by the Bombay film industry. But he was one of those fine actors who not only created hatred among the audience for his bad man acts, but also garnered their love and support by playing some lovable characters in movies like Upkaar and Zanjeer! He was in true sense a real versatile villain we still love!
2) Prem Chopra
Just as Pran saahab's career as a character artist took wings from Upkaar, a handsome villain took off as well in a big way. Prem Chopra became part of the film industry as a leading villain and his lecherous antics created fear amongst his female audiences! Surprisingly, even he started his career as a leading hero only to realize that he can play negative shades much better. And now, when we are aware of him as a person, there is nobody more humble, decent and down to earth than this bad guy!
3) Ajit
A flop hero of the fifties, Ajit turned villain with Zanjeer which gave the industry its angry young man, Amitabh Bachchan! He was the original suave classy villain who didn't believe in histrionics but made cool style statements that made even villainy inspirational! His famous dialogue, 'Mona darling..' still creates waves long after he is gone!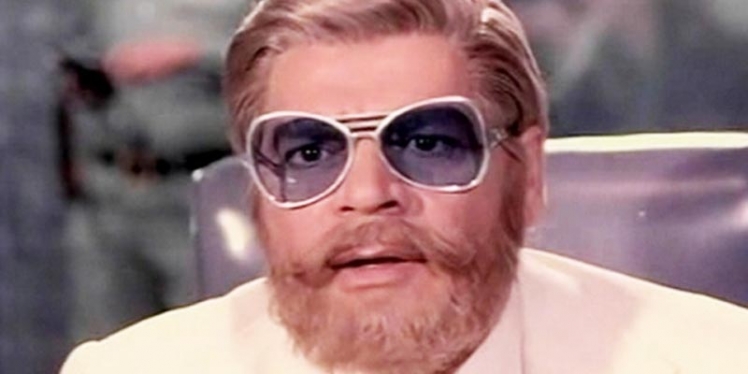 4) Ranjeet
Gopal Bedi, better known as Ranjeet, is an iconic villain known for his lecherous rapist roles he played with aplomb! He wasn't an ugly looking baddie, but a real handsome and stud kind of a villain. He terrorized the screen right through 70's and 80's with his sinister acts and was equally at ease when given character roles with a positive spin to them. With the baggage of villain off his shoulders, nowadays he is shown doing variety of roles making his fans cry, laugh and feel different emotions!
5) Amjad Khan
The iconic Gabbar Singh of Sholay, Amjad Khan will always be remembered as one of the most terrorizing villains Hindi film industry ever produced. Post Sholay, he did a number of movies playing a bad character, but then the acting bug inside him made him do experiment with his roles. His character roles were as endearing as his villainous ones! He is one actor who is immortalized purely based on his talent and his off-screen humanly persona!
6) Amrish Puri
Mogambo of Mr. India still rules the charts when it comes to the best villains of Bollywood! Even though the role was offered to Anupam Kher, it was Amrish Puri's funny yet menacing act that got him the role. Even though he had done villainous roles before that, this movie took him to a different level altogether. Even as his voice and eyes made people pee in their pants, his gentlemanly behavior off-screen floored equal number of his fans. He is terribly missed!
7) Gulshan Grover
He has immortalized the term 'Bad Man' like no one else; as if he has the copyright to the title! However, Gulshan is credited with the maximum amount of disguises while playing the usual villain in a movie. Every time he acted a bad man, he tried to have a different look, a different walking-talking style, something extra for his fans to take home to. To bring such a humungous amount of versatility in more than 400 films is no mean task! And his seamless transition to Hollywood is another feather in his hat! This Bad Man really rocks!
8) Danny Denzongpa
Kancha Cheena of Agneepath, Danny has been successfully able to carve a niche for himself despite coming from the neglected North-east of India. He wanted to join the army, but at the last moment changed his mind and joined Film and Television Institute of India. Rest as they say is history! A trained singer, horse-lover showcased the dirty evil side with great ease against some of the stalwarts of Bollywood. Who can forget Bakhtawar from Hum? We think it is high time he makes a comeback with some powerful villainous role, provided there is someone to stand up to him! Anybody listening?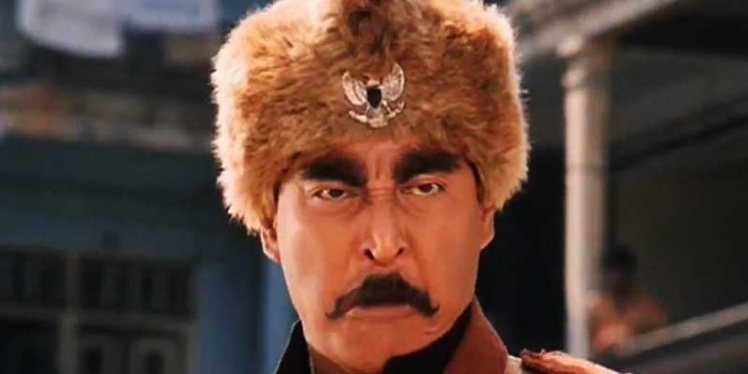 9) Shakti Kapoor
The 'Aooo Lolita' actor has given a new definition to crassness associated with villains. The way he has depicted the cheapness of a man possessed by evil thoughts and action is second to none and makes us cringe. But full marks go to him for playing comic characters with equal conviction and making us laugh. This can only be achieved by an actor of his caliber. It's nice to see him working even today in a plethora of roles and giving his best in every role he portrays. Carry on Nandu, sabka bandhu!
This was our list of villains who made a tremendous and life-altering impact on Bollywood. Without them, Hindi movies wouldn't have been this entertaining.
If you can think of some more villains to add to this list, do let us know!