Vinod Khanna Dies At 70 – Bollywood's talented actor Vinod Khanna recently caught attention when his pictures went viral on the internet.
Later, when it was revealed that he was admitted in the hospital due to "severe dehydration", all eyes were on him. There were reports that he was doing well when he got discharged. But the latest news that VINOD KHANNA IS NO MORE is truly heart-breaking.
Yes, veteran actor Vinod Khanna who was 70, had been hospitalized to HN Reliance Foundation and Research Centre in Girgaon, Mumbai, took his last breath on Thursday, April 27.
His viral pictures clearly revealed that he was not in a good condition at-all.
Here's the picture –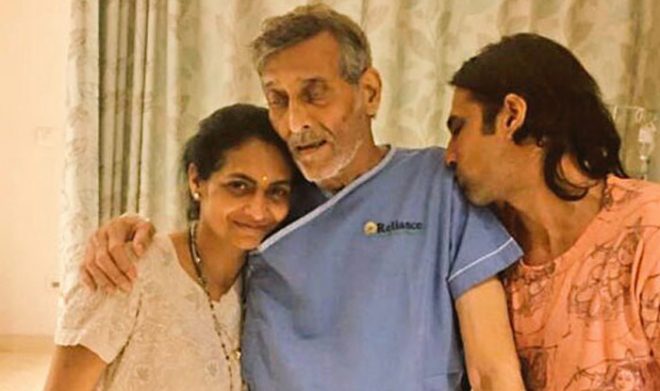 Vinod Khanna acted in 141 movies in-between 1768-2013. His debut movie was in 1968 "Man ka Meet" which will always be remembered. Other films that showcased his acting skills were "Mere Apne", "Inkaar", "Amar Akhbar Anthony", "Lahu Ke Do Rang", "Qurbani", "Kudrat", "Dayavan", "Kaarnama", "Surya: An Awakening", "Dilwale", "Wanted", "Dabang", "Dabang 2" and many more hits.
Vinod Khanna will always be remembered for his contribution to the Bollywood industry.
His negative roles were also loved by the audiences, as he truly entertained them through his acting and dialogue delivery skills. In 1982, Khanna once decided to quit the movie industry through his spiritual guru Osho Rajneesh. He took a 5 year break during that time, and came back again in the industry.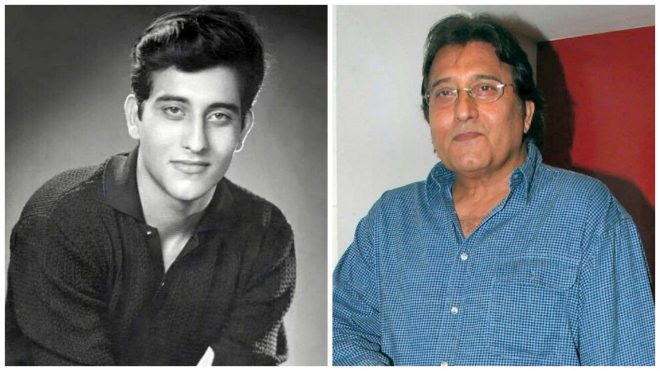 Like always, his movies were hit and gained many attention. He was truly an amazing and inspiring star that kept people interested all the time.
His innocence and charm personality was to die for during that time. Seriously, this macho man of Bollywood will always be remembered forever. Now that he is no more, the entire Bollywood industry is in tears and is deeply saddened by the whole situation.
Amitabh Bachchan, who was once Vinod Khanna's major competitor in the Bollywood industry, also grabbed attention for his tweet that clearly showcased his concern towards Vinod Khanna's health.
Here are some celebrities who tweeted about the situation.
Heartfelt condolences on the passing away of one of the most charismatic actors #VinodKhanna ji.
Om Shanti !

— Virender Sehwag (@virendersehwag) April 27, 2017
Rest in peace #VinodKhanna ji. You were Amar, you are Amar will always remain Amar for all of us in our hearts.

— ARMAAN MALIK (@ArmaanMalik22) April 27, 2017
An amazing actor #VinodKhanna leaves us. May his soul rest in peace🙏🙏 Condolences to his family.

— Harbhajan Turbanator (@harbhajan_singh) April 27, 2017
https://twitter.com/hankypanty/status/857486682865762304
Vinod Khanna Dies At 70.