Urvashi Rautela Fitness Secret – Miss Diva, Urvashi Rautela is gorgeous and sexy at the same time.
She is someone who is attractive and her looks are truly beautiful. Even without make-up, she can mesmerise others with her natural beauty. Are you following her on Instagram? If not, here you go, click here.
Urvashi Rautela is well-known in the Bollywood industry now. She's also a good dancer, right? Undoubtedly, she knows how to impress the audience. Now, she has many die-hard fans, I don't know if you're the one too, but if you are then it's cool. 
Well, she might not be the one who is always seen in public like Kareena Kapoor, Malaika Arora, or Sara Ali Khan hitting the gym. But, she knows how to keep her body in shape. Yes, just in case you've always wondered what she does to keep her body in shape, then here's the answer.
This is the secret behind Urvashi Rautela's sexy body –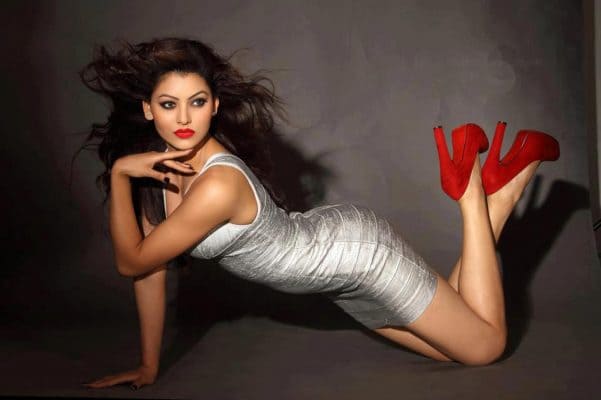 YOGA: Yes, Urvashi Rautela swears by yoga to stay fit and fine. Urvashi believes that yoga really helps a person to stay completely healthy, and that's the reason she chooses yoga to keep her body fit. As per sources, Urvashi performs yoga at-least thrice a week.
Yoga is undoubtedly the best way to keep ourselves healthy. It is a good relaxation technique that should be practiced daily in the morning.
DANCING: No doubt, Urvashi is a great dancer. Guess what? Urvashi believes that dancing is the best way to lose weight. Dancing is FUN and is also a great activity to stay fit and fine.
WORKOUT: Urvashi Rautela might not be a everyday gym person but she makes sure to go to the gym whenever she gets time. In gym, she does weight lifting and stretching. Also, an hour on treadmill helps a lot.
Let me add, that she Urvashi drinks a lot of water (Secret behind her beauty)
Urvashi Rautela Fitness Secret – So, this was the secret behind Urvashi's fit and sexy body.