Here's the muscle brigade of Bollywood. Drool on!
It's not just the heroines who need to have a stunning figure in Bollywood, the heroes have to pump it up too! The beefier the actor, the meatier his role. That's always been the unwritten role in B-Town. With younger actors pushing their bodies to the limit, we take a look at the muscle brigade of Bollywood! Drool on:
Salman Khan:
Undoubtedly, the original macho man of Bollywood, Salman looks sizzling hot in the buff. He redefined the way men appear on the screen. His shirtless ways not only earned him a solid fan base, but also pushed him into the Rs 100 crore club! His beefy act in 'Oh Oh Jaanejaana' became a rage. He continues to inspire youngsters into building a drool-worthy body.
Hrithik Roshan:
The Greek god of Bollywood has a body to die for. With a face that gorgeous and a chiseled body to boot, he is every woman's fantasy. Now that he is doing some daring stunts in the upcoming superhero movie 'Krrish 3', he has started to flex muscles like no other. The light-eyed star looks dashing in the promos and songs and we are sure that he would look absolutely yummy onscreen too!
John Abraham:
Just a peek into his bum was enough to make girls go nuts. When he flaunted his perfect physique in the hit 'Dostana', he became the beef boy of Bollywood. If his adorable dimples weren't enough, he has a gorgeous body to showcase too. It's just not fair! His financial analyst girlfriend is one luck girl, eh?
Ranveer Singh:
The latest he-man in town is the Lootera of Bollywood. He has worked on his body religiously to achieve a scrumptious look for his epic romance saga 'Ram Leela'. His shirtless dance moves in the 'Tattad Tattad' has the women going absolutely crazy over him!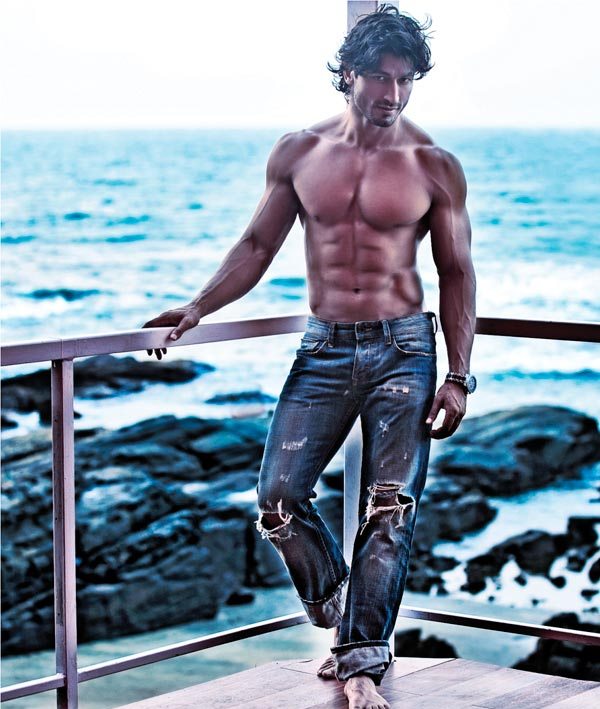 Vidyut Jamwal:
The 'Commando' of Bollywood is a martial arts expert, hence has a stunning physique that he has painfully build over the years. His face off with John Abraham in 'Force' was much appreciated as two gorgeous men fought it out on the big screen.
Who do you think has the sexiest body in Bollywood? Do let us know!