The best hill stations of India – Hill stations in India offer so much to a traveler who come here for a trip to the mountains. From spas to adventure sports, there are hill stations that offer something unique to a tourist.
Going to a hill station is an excellent way to take a break from the hustle and bustle of the city.
There is something about hill stations that takes us almost to the state of meditation.
But that's not the only reason why people take a trip to the mountains.
So whether you are a trekker, an adventurer or a foodie, there is a hill station for everyone in our country! Read on…
For The Trekker
Mussoorie, Uttarakhand
Just an 8-hour drive from Delhi, this is one hill station that has been popular among the elites such as the Nehru-Gandhi family. Writer Ruskin Bond has written several stories set here. For trekkers, it is a paradise with lanes lined with pine trees, gushing waterfalls and trails that are scenic and safe both. Visit a wildlife estate that is home to many species of birds. Catch a rare Mountain Quail and feel mesmerized. There are many day-long treks that you can take up here. Just follow your instinct and get lost in nature.
For The Spa Addict
Coorg, Karnataka
A humble abode that looks picturesque but has some high-end luxurious spas to offer, Coorg is a beautiful destination that won't disappoint any traveler. You can take up the week-long ayurvedic treatments that many of the resorts offer and just sit back sipping a cup of hot tea or coffee. Coorg is for those who don't want to anything on a holiday apart from splurging on massages and hot water baths.
For The Foodie
Manali, Himachal Pradesh
A very popular destination among people across the country, Manali will make you fall for the food it offers. There are a number of chic cafes and restaurants that have mushroomed in the last decade and they offer some excellent food choices. From wood-fired pizzas to the Himlayan lamb, Manali satisfies the food in you like no other place. Most of the local eateries use local produce that is fresh and healthy. A great place to get in great shape!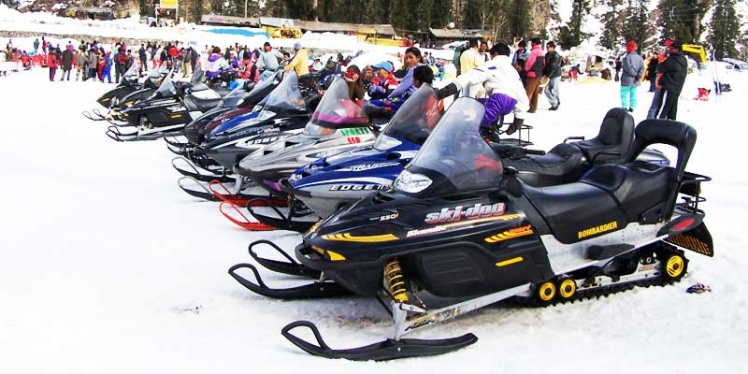 For The Wildlife Lover
Wayanad, Kerala
This one is a quiet district in north-eastern Kerala that is not crowded like the other more popular destinations in God's own country. The best feature of this area is that almost 80% of the flowers found here are endemic to the mountains in the area. The dense and deciduous jungles are home to various species of animals and insects. You can easily spot a Malabar giant squirrel or a wild boar here. You can go bird watching at Kuruva Island or UNESCO World Heritage Site Edakkal Caves.
For The Romantic
Coonoor, Tamil Nadu
What could be more romantic than a toy train ride with your love? Visit Coonoor, an idyllic spot in the Nilgiri Hills offering intimate moments away from the crowd. A ride on the Nilgiri Mountain Railway's toy train covers the beautiful cantonment area of Wellington and the woods of Lovedale. With many sophisticated accommodations to choose from, this is perfect for couples that appreciate some quiet time together.
So depending on the person you are or the mood you are in, choose one of these places and get set going!