Shahid Kapoor Apologized To His Father-In-Law – 
It seems like Shahid Kapoor is giving us reasons to love him more and more every day. Like seriously, Shahid Kapoor is now a daddy and (oh boy) he is making us fall in love with his daddy cool avatar.
Ever since he got married, his romantic gestures proved that he is a good partner. I'm pretty sure that many girls will be like "I want a man like Shahid Kapoor; otherwise I'm not getting married at-all" Hehe!
Once again, ever since he became a father to Misha, his new avatar made us fall in love with him.
Out of all this, one thing is clear, that he is a loving husband and a super-cool daddy to Misha. Recently, news came out that Shahid Kapoor apologised to Mira's father. Just in case you still have no idea about it at all, then let me tell you what happened.
In an interview, Shahid Kapoor revealed that he called his father-in-law and apologised to him right after Misha's birth.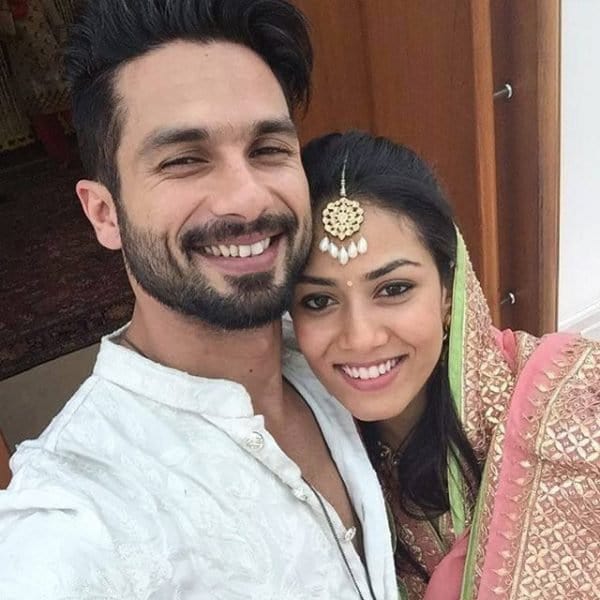 Here's what he said "I was both ecstatic and scared. I began thinking of Mira's father and how he must have felt when he gave away his baby, his daughter to this strange guy, an actor from Mumbai with a ponytail and coloured hair, who perhaps thought he was a 'cool dude'.
I called him up instantly and apologised if I had troubled him at any point. I may have overlooked his point of view somewhere, regarding something which may have been important to him, this realization came when I held a baby girl in my hands when I felt vulnerable.
I don't want anything to go wrong with her ever. I guess, being a man I always thought of as a man. But holding a baby girl gave me a new perspective. It changes everything."
This is so CUTEEEE….*tears*
We love him so much.
Shahid Kapoor Apologized To His Father-In-Law – Any thoughts?