Relationships Of Sonam Kapoor – We all know that Sonam Kapoor is dating Anand Ahuja. She is extremely happy in her personal LIFE and her smile and pictures with her cool BF proves her happiness all the time. Well, we are certainly very happy because she is happy in her life.
Other than her current relationship status and BF, Sonam Kapoor dated many guys in her life. Oh wait; by many I mean; 2-3 man in her entire life. Are you wondering who they are? Let me tell you; one is Ranbir Kapoor who dated her during their Saawariya movie.
The reason for their break-up is not known, but it's true that Ranbir and Sonam Kapoor were dating each other before making it big in Bollywood industry. Other than that; Anil Kapoor's darling daughter was once dating a guy during her teenage days. No details are revealed about who the guy is or does he belong from Bollywood industry or not? – But the only thing that's revealed is why she broke up with him?
Here's the thing "Sonam Kapoor dumped her BF because he had some serious issues with her weight."
Yep, you've read it right.
Not just that; Sonam Kapoor's then BF made a comment about her weight and that was it- there was no looking back on the relationship as she decided to end the relationship Forever.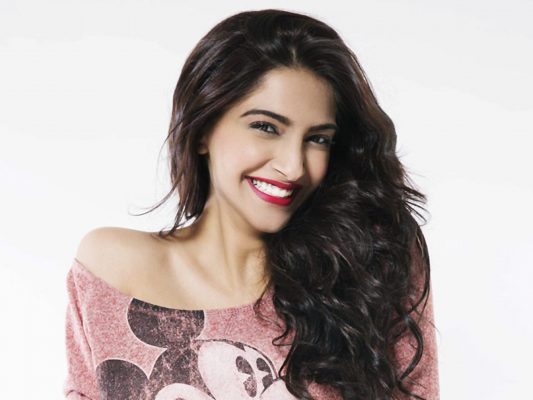 This was all before she came into the Bollywood Industry. So, it's clear to say that Ranbir Kapoor came later in her life. Talking about the break-up; it seems that Sonam did the right thing without thinking anything. After-all SELF-RESPECT is a must in a relationship.
Sonam Kapoor did the right thing and it clearly indicates one thing i.e. If your partner is not able to respect you; then there's no point of staying in a relationship.
Ending a relationship was certainly a smart move.
And anyways, look at her now – She is extremely doing well in her professional as well as personal life.
Relationships Of Sonam Kapoor – This was all about her dumping story.