Ranbir Kapoor Dating History – Ranbir Kapoor is not on social media but somehow he still manages to be in the news. Ranbir Kapoor and Katrina Kaif's love-chapter might've closed, but that doesn't mean Ranbir's personal LIFE isn't a hot topic anymore.
I hope you remember that RK was rumored to be dating Pakistani actress Mahira Khan. Well, the thing is, he is STILL rumored to be dating her. Few days ago, there were rumors that RK is dating a girl secretly, and now based on these viral pictures people are thinking that MAYBE, the secret girl is actress Mahira Khan.
What viral pictures, you ask? Well, these are the pictures that are going viral on the internet and yes, others too, are thinking that maybe something is brewing between RK and Mahira Khan. These pictures prove that they both are very COMFORTABLE in each other's company. Here in these pictures they both are seen hanging out on the streets of New York.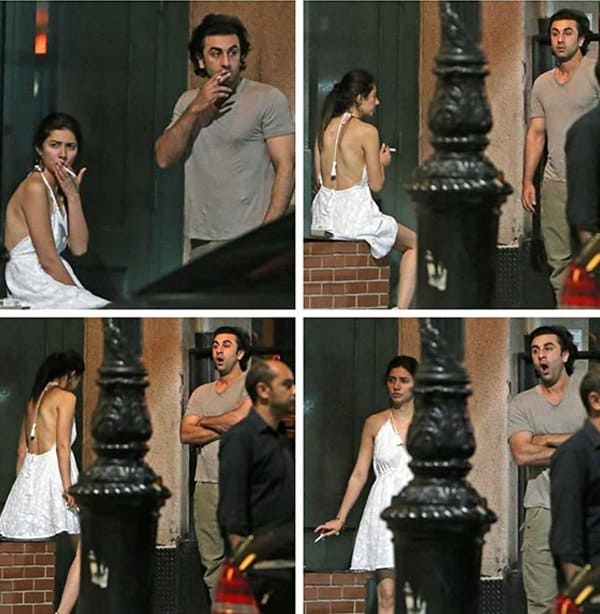 Yes, they're smoking.
These 4 pictures have created a buzz on the Twitter and here's what they've to say about it.
https://twitter.com/Kabir_thapar_/status/910932799414079488
Putting everything to rest, Mahira and Ranbir actually look amazing together ❤#MahiraKhan #RanbirKapoor

— Nada!🌸 (@HaleemNada) September 21, 2017
mahira khan is too hot for ranbir kapoor guys he is in her friendzone

— a (@Abbasayy) September 21, 2017
My Ashar NOW #mahirakhan pic.twitter.com/c0sTo16vlx

— Sara (@fk656627) September 21, 2017
Some people are "not liking" that she was caught smoking with RK. There are many who were labelling her with names and questioning about her LIFE. So, here's what other Twitteratis are saying.
Question her personal choices based on our versions of a 'respectable woman' but never will we look in the mirror. #MahiraKhan #RanbirKapoor

— Shiza Naseem (@ShizaNasim) September 21, 2017
You can disagree with the choices an individual makes;but you have no right to verbally abuse them. @TheMahiraKhan #mahirakhan

— HiraHyderScribbles (@HiraHyder) September 21, 2017
But according to the BollywoodLife report, these pictures might be going viral now but both the stars were actually spotted spending time in the month of July/August.
Are they really dating? No, we certainly have no clue about that yet.
Also, this is not the First time they're spotted together. Just to remind you, Ranbir Kapoor and Mahira Khan were also spotted at the Global Teacher Prize Gala in Dubai. Plus, they walked on the red carpet together and many started thinking that they're in a serious relationship. IF that wasn't enough then the backstage video that looked like Mahira Khan is begging in Front of Ranbir Kapoor went viral and caught major attention.
https://www.youtube.com/watch?v=bocHsGJaiKI
Like I mentioned above, even we are CONFUSED about their relationship status. When Mahira Khan was asked about it, she decided to bury the rumors by posting a picture on Instagram.
Here's the picture and message –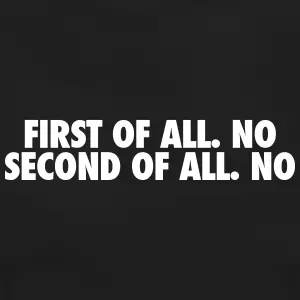 One thing is sure and i.e. even though they're NOT dating, they can surely work in movies together IF that's possible, because they seriously look too good with each other. Plus, their chemistry will steal the show.
Ranbir Kapoor Dating History – What do you have to say about RK and Mahira Khan?