Rana Daggubati Is Blind In One Eye – Baahubali is mainly the talk of the town nowadays, as people are already talking about the many records that this movie is breaking. Apart from the movie, Bhallaladeva aka Rana Daggubati is also the talk of the town.
It's all because, recently, in an old video, the popular actor can be seen sharing that is partially blind in right eye.
Here's what he revealed about it in the popular Telugu chat show "Should I tell you one thing. I am blind from my right eye. I see only from my left eye. The one you see is someone else's eye which was donated to me after his death. If I close my left eye, I can see no one."
We respect him for sharing this personal news.
But, more than that, we respect him for sharing it to motivate other people. Actually he revealed it all only to motivate a person and that make us respect him even more. Here's what he revealed "There was a kid on the show whose mother had lost vision because of some tumour. I spoke about my vision problem to motivate them and tell them that LIFE GOES ON. I said it a long time ago and I never knew it will break out now."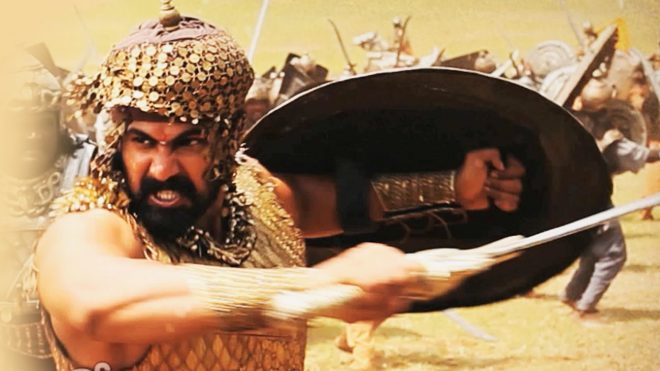 The fact that he never gives up is indeed very motivating to others.
But hey, do you wonder what really caused him to go blind in one eye? Speaking to outlook, he revealed "It was a corneal defect from birth. I had it operated with a donor eye over 10 years back but still the problem persists due to some technical issue. Except color, I cannot figure out what is what with my right eye."
Despite all this, Rana is fit and fine. He even revealed that while on set people used to makes jokes on him when he used to miss a target.
No matter what; in Rana's words, don't give up in life.
Rana Daggubati Is Blind In One Eye – Do you respect him?