Priyanka Chopra's New Blonde Look
The glam diva of Bollywood, Priyanka Chopra is here again to set up fire. Known to pull up any avatar with perfection, the Baywatch actress with her new avatar set to hit some lovely outfit goals for all the fashionistas.
The social media was abuzz with the never-before-seen-avatar of the actress. After the two Hollywood project 'Quantico' and 'Baywatch', the actress seems to have being adopted the Hollywood look.
It was a photo shoot for L'Officiel India, and Priyanka Chopra Aka Piggy Chops was found sporting a blonde mane look. Smoking hot in that Lady Gaga blonde look with bangs on forehead, she wore a red knit dress with perfect eye make and perfect lustrous red lipstick on!!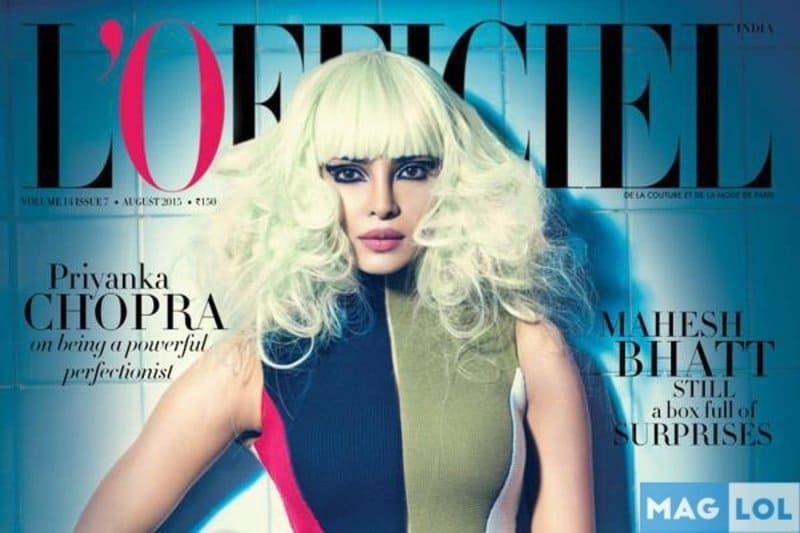 She swagged the look with a great deal of confidence and hotness. A picture of Piggy Chops with the blonde mane look was posted on the instagram by a hairstylist Priyanka Borkar and wrote,
" Yass👐🏻👐🏻 @priyankachopra for @lofficieIindia @abhaysingh75 @brendondgee @hairbypriyanka
#hairdiaries#hairhours#hairinspiration#wellaeducation#texture#bighairdontcare#indiaandhairstylist#mumbai#beauty#lifeofahairstylist."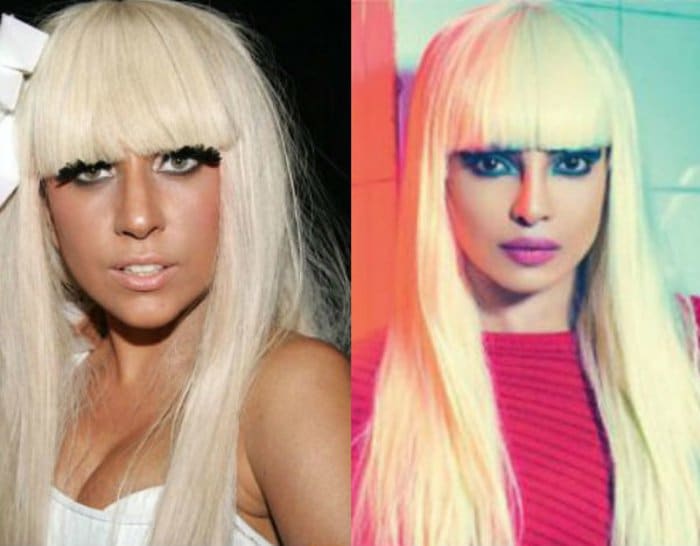 Am sure, Piggy Chops must be throwing style statement and outfit goals in Hollywood too. She has been always talk of the Industry for her hot makeovers. Though we loved her bold make over but seems her fans are not quite happy with her look and trolled badly fans lost their cool and some even abused let's see what her fans feel about her new look.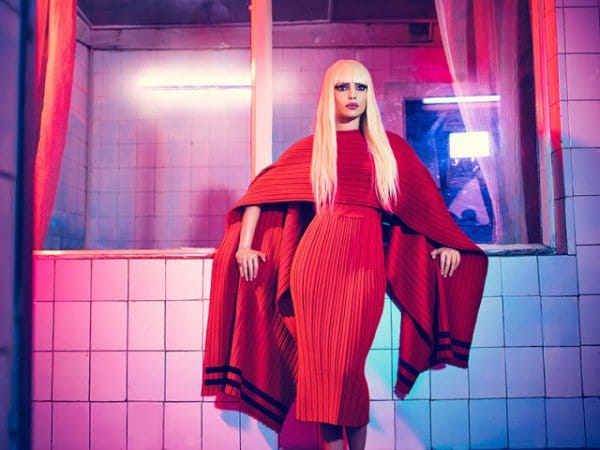 This fan says Priyanka has lost her fashion sense

Woah.. There is poetic version too

Some even went to the extent saying Deepika can carry this blonde look better

Some fans broke into tears

One fan thinks she is perfect for Vikram Bhat's next horror movie with that Blonde

Seems fans are not happy with Priyanka's new look well we think she nailed it and is looking Smokin hot!