When Parineeti entered Bollywood, her image was of a chubby girl next door. Her movies and acting skills were cornered and topic surrounding Parineeti was only about her weight and weight loss journey.
And now she celebrated her four years in Bollywood by giving a befitting reply to all those who appalled her for being flabby all these years. She posted a very apt message on Twitter(see below) and several other pictures of campaign as a part of her celebrations.
This  photo shoot of Parineeti Chopra is aptly titled as Built That Way and will motivate all those people who just think of getting in shape and hardly see the results. Along with eye catching images, these one liners are so motivating that it will make you hit the gym.
In matter of months, Parineeti has put in lot of efforts and now her transformed look is superb. She has finally shed her bubbly image of her past and is portraying a different hot look in this photo shoot.
Click through the gallery to have a look at the personalized note and pictures from Parineeti Chopra's BuiltThatWay
https://twitter.com/ParineetiChopra/status/674562942436696064/photo/1?ref_src=twsrc%5Etfw
#1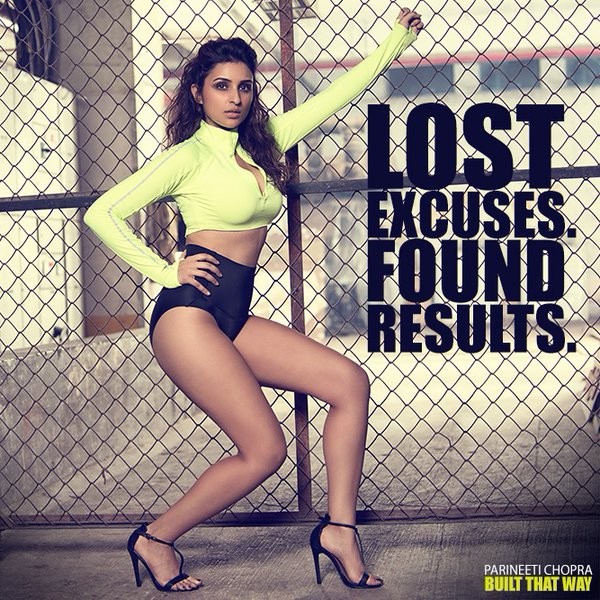 #2