What if Andaz Apna Apna was made in 2013? What if Andaz Apna Apna had this cast? Read On!
We all have loved the madness of Amar and Prem in Andaz Apna Apna and have even followed some of their advice. Like, 'chai ek cup mein peene se pyaar badhta hai'. We threatened our friends in Crime Master Gogo-style and showed 'the mark' to whoever cared. You get the gist. Every time this movie played on our TV sets we left all our work and sat down to watch this mad-caper. Now when Rajkumar Santoshi, maker of the original, is planning to make a sequel to this cult movie he's thinking of replacing the original stars Salman Khan and Aamir Khan with Ranbir Kapoor and Shahid Kapoor. Is that a practical decision? I mean, sure go ahead make a sequel but what charm these two actors added in the movie it will be very tough to replace that.
Now that the idea is already floating around so why not add some more options to it. So here's our probable list of actors that can fill in the shoes of some of the greatest characters that have come out from this movie. Take a look!
Varun-Siddharth: If Ranbir and Shahid can be Amar-Prem then why not these two? They too are young, dynamic, and good-looking and Varun's father is David Dhawan for God sake! If he doesn't have the humour gene, then no one does! Varun could play the smart-a*s Amar and Siddharth the timid Prem. In SOTY, these two proved that getting a girl is a child's play for them and frankly I think physically too these two perfectly fill in Salman and Aamir's place. What say?
Ranveer-Sushant: Okay, we haven't selected them because they have the same last names but a pairing like this could be explosive! Imagine Ranveer as the cunning Amar and Sushant as the naive Prem, both drinking tea from the same cup and trying their charms on Karishma and Raveena. We can totally see them donning these roles!
Ayushmann-Kunal Roy Kapoor: The former's charm and the latter's comic timing makes them the perfect choice for the iconic roles of Amar and Prem. Ayushmann can already mimic Aamir and Kunal's innocent looks can make him seem like Salman. Not physically though, no.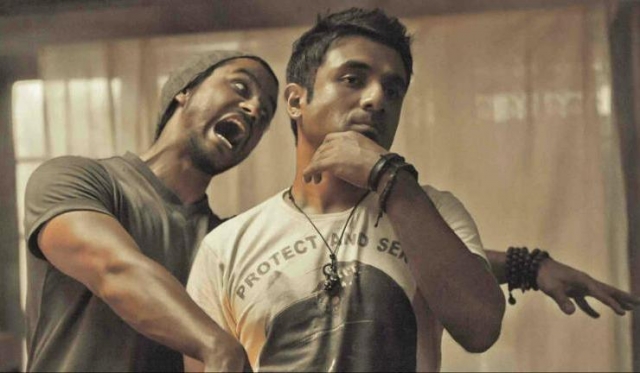 Vir Das – Kunal Khemu: They made us fall off our seats laughing in Go Goa Gone and that is why we think they have the potential to take the responsibility of being Amar-Prem. Kunal Khemu anyway seems to be the wise types who can easily fool Vir Das and trap him in his mind games.
Sunil Grover: Now we come to the next important character of the movie. The antagonist: Crime Master Gogo. What Shakti Kapoor did in the original was epic and really copying that would be a task for any actor but we trust comedian Sunil Grover can attempt matching to the level. He is already doing fab job in Comedy Nights with Kapil and imagining him say 'aankhen nikaal ke gotiyan khelunga gotiyan' is already making us burst out laughing!
Kapil Sharma: Let's not forget he is one of the greatest comedians around today and likewise we give him the opportunity to fill in for one of the best comedians of Bollywood, Paresh Rawal. Kapil can don his character of Teja and tell everyone 'Teja main hoon, mark idhar hai'!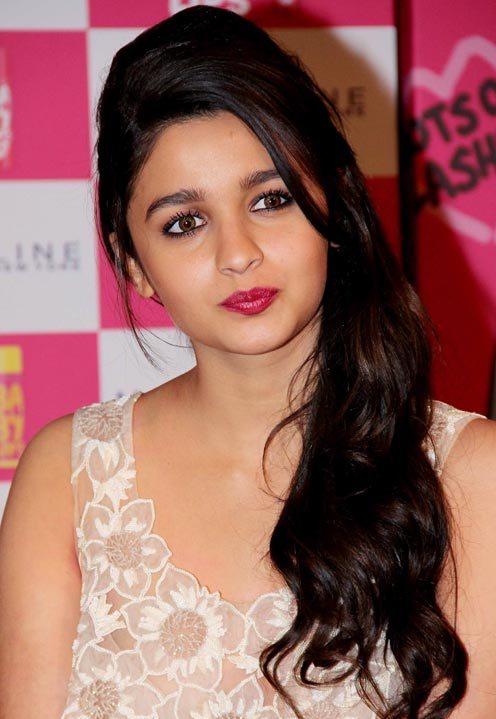 Alia Bhatt: No movie is complete without a damsel in distress and this movie in fact has two pretty ladies. While in the original series, Karisma Kapoor and Raveena Tandon played the parts, in sequel it's kind of expected to choose Kareena to take over Karisma's part. But we are not going to do that and think Alia Bhatt is a much better choice. You ask why? Well, she's young, pretty, can pull of an innocent girl's role as the character demands and more importantly she has the pout that can make any Amar, Prem fall for her!
Parineeti Chopra: If Alia is Karisma then Parineeti has to be Raveena. This character demands a girl with uber-confidence, charisma and a 'don't-mess-with-me' attitude and Parineeti fits the bill perfectly. What do you think of our choices? Do you agree with any? Give us your suggestions, ideas or praises (if you like!) in the comments below!