Big is hot is proved thanks to the bootylicious Kim Kardashian internet sensation who raises temperature high with her body hugging clothes.
She  is known for her bold image and her high sense of fashion which is giving run to even top celebrities, everyone wants to become Kim, these days be it be celebs or the youth across the globe. Right from her naked selfies to her dresses, to her makeup to her shoes, she gets it right every time and kills it with her booty!
We have a Kim in India too yes she is too hot to handle the single mom of 2 the heart- throb of India Malaika Arora. Both Kim and Malaika Arora are style twins whether it is bodycoon, dresses, backless dresses, or jackets, or swimming costumes we found these two divas alike 10 times.
See it to believe it!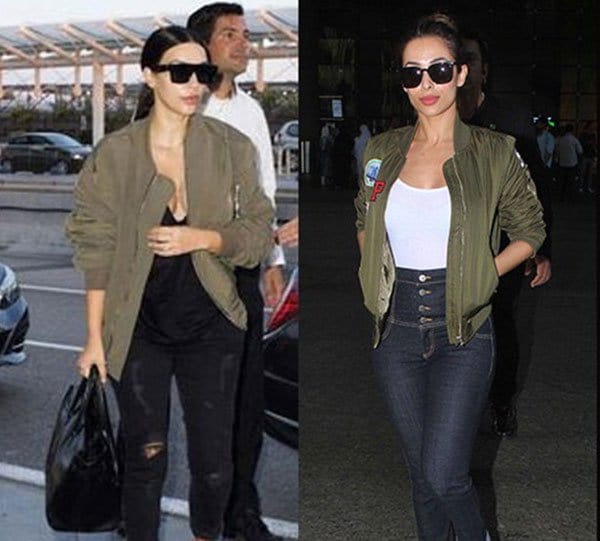 Casual style of these two Divas is way too similar from coat to sunglasses to jeans what say?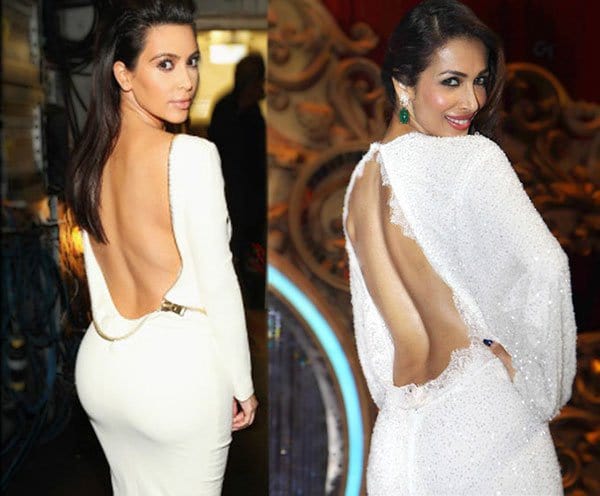 Ok isn't this backless dress in white similar and if you haven't noticed the pose is also same ditto you see!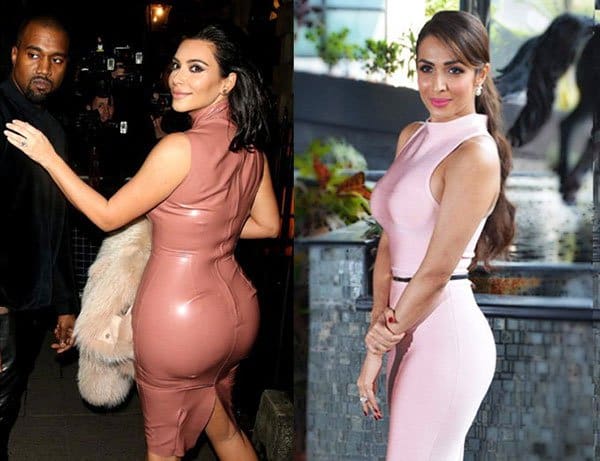 If not Style twins what will you call this now?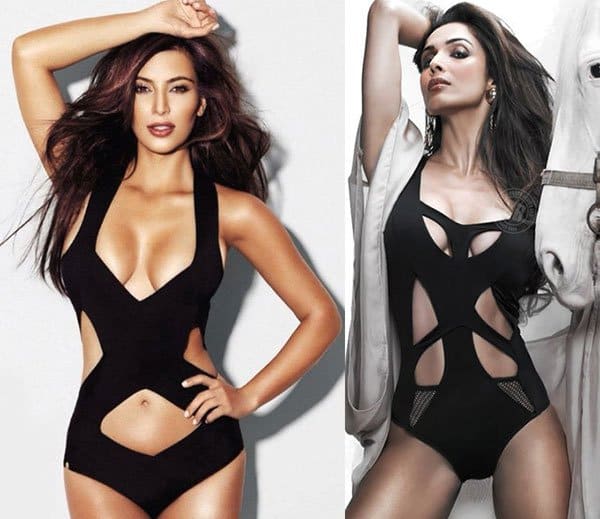 Agree they are killing with their looks, but aren't they both alike from swimsuit to makeup to hair to pose they almost look alike!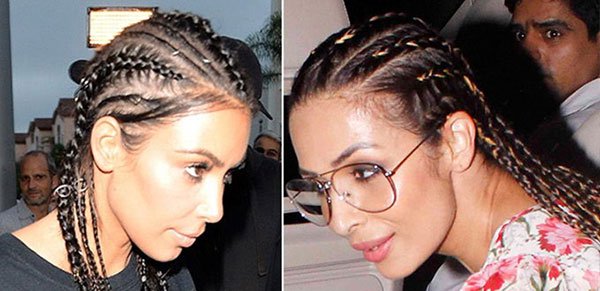 In this picture it's hard to differentiate who is Malika and who is twin they look same with cornrows braids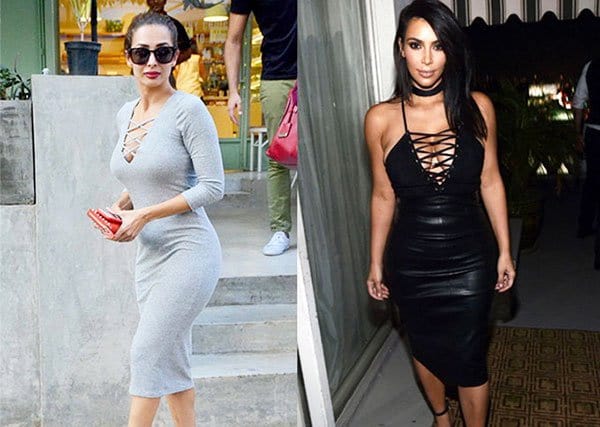 Criss-cross bodycoon dress is way too similar thank god the colors are different.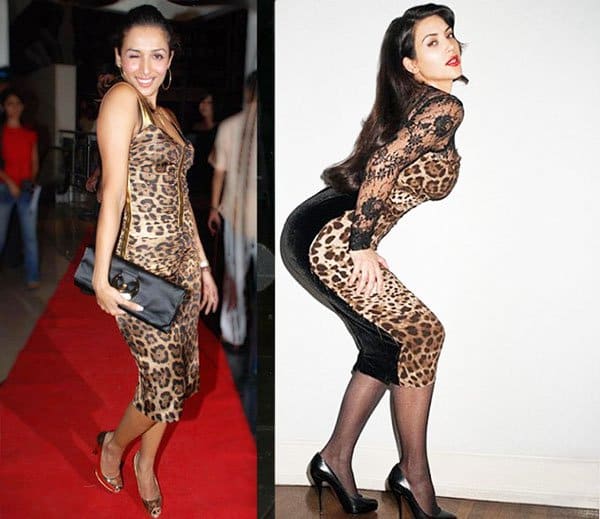 Bold beauties pull up further more bold prints and they end up looking Smoking hot but we seriously liked Malaika more over Kim!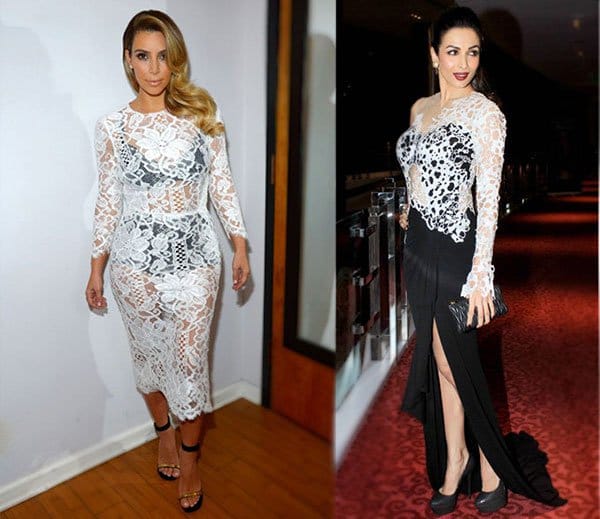 Both Kim and Malika don't rely much on accessories, rather they go for statement outfits, sexy and sheer. Both twinned again but we like way Malaika pulled off the look sexy isn't it!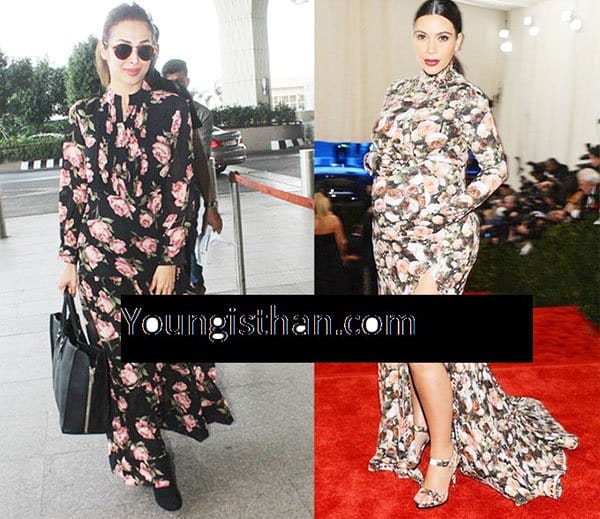 Kim and Malaika in floral's whose looking more sexy? Well we are confused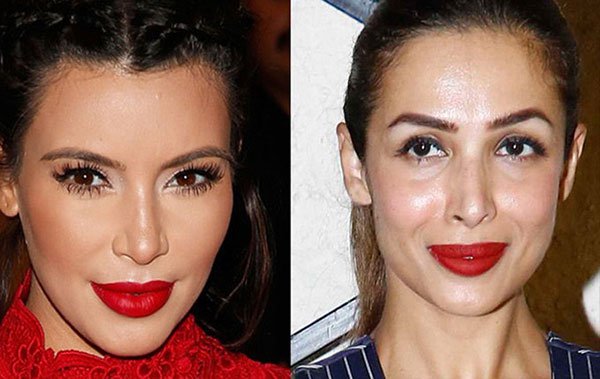 Similar red pout and similar bold dark eyes, too hot, but twinning again!
Ok, these were the images that show Malaika Arora is the Kim of India, but seriously Malaika you really don't have to copy others, you have your own killing style!