"Mahavir Singh Phogat And His Brave Daughters"
You must have surely watched Aamir Khan's upcoming movie Dangal's trailer. And it is certainly not a secret that the film is inspired by the real life hero Mahavir Phogat.
But, do you have any idea about the life-story of real fighter and his fearless daughters? Well, the journey of Haryanvi based former wrestler is undeniably interesting. He trained his daughters "Geeta and Babita" and taught them to face the world fearlessly. Despite the fact that their village was all about gender-inequality; He trained his daughters to be the world-class wrestling champions.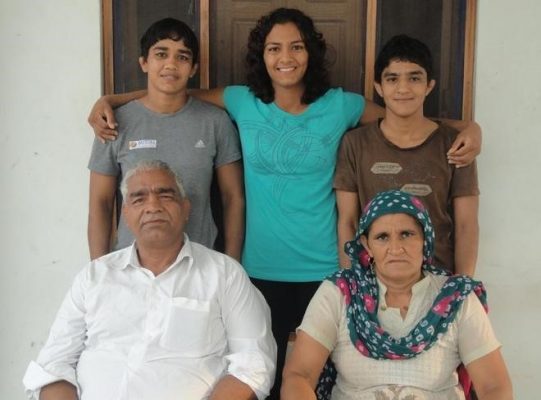 In this male-dominated country; he motivated his daughters to fight and win. Earlier in 2000, when karnam Malleswari won a bronze medal in weightlifting in Olympics, Mahavir Phogat thought if she can do it then why can't my daughters. And that's when he decided to train his daughter to become an Olympics Champions.
Right from running on the farm and training along with boys; Babita and Geeta did their best. Well, when they used to wear short pants; the villagers used to criticise Mahavir Phogat a lot. Despite the hate and harsh feedback's from the villagers; Mahavir Phogat always thought – "If a girl can turn to be a Prime minister than she can turn into a wrestler as well".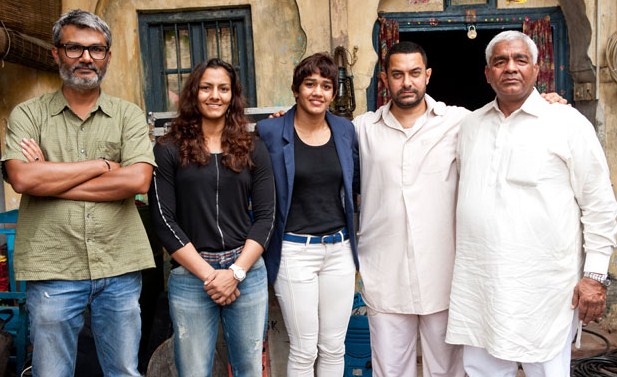 No doubt, Geeta and Babita proved themselves and surely made their father proud.
Earlier, Geeta became the first-ever women wrestler to qualify in the Olympics and she even won India's first gold medal at the 2010 Commonwealth Games. Her younger sister, Babita Kumari won a gold medal in the Commonwealth Games (2014) in Glasgow.
Apart from that; Mahavir Phogat also trained his brother's daughters Priyanka and Vinesh. All these girls are tremendously talented and have won many awards plus Vinesh Phogat reached in the quarter finals in Rio Olympics earlier this year.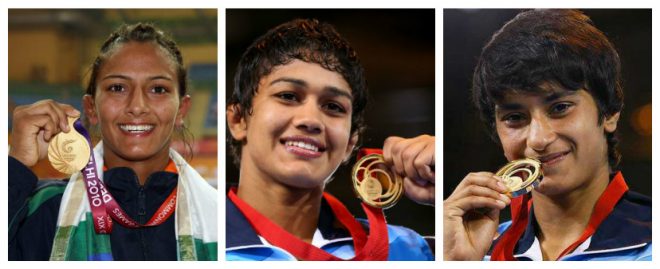 The real hero Mahavir Phogat might be a proud father today but he is also a brave person who broke the entire stereotype especially in a village like "Haryana". And the villagers who used to criticise him for training his daughters are now the ones who cheer them proudly.
Earlier, in an episode of Satyamev Jayate, Geeta Phogat stated that in the midst of training with boys and harsh feedback "Falling weak was no option". And I guess that's the biggest inspiration for all the other women today.
This was a story of the real hero Mahavir Singh Phogat and his brave daughters.
All we can say is- Thank you for breaking the stereotypes and being an inspiration to all of us especially for those who think Girls are zero in front of boys.
Any thoughts on Mahavir Singh Phogat And His Brave Daughters ? Leave a comment below.