We talk about first trailer launch of Sonam Kapoor's Khoobsurat. It's a remake of Rekha starrer and trailer does looks promising with Sonam looking really crazy and fun.
Sonam Kapoor is going crazy, whacky, and nuts!
Well, we won't know if it is a good thing or a bad thing till we see the movie. Going by the trailer, these are the feelings we got about Sonam as well as the flick. For those, who haven't seen the original Khoobsurat, this new version directed by Shashank Ghosh might just appeal and even tickle the funny bone. For those who have seen and enjoyed the original, please have patience and don't start comparing, just not yet!
The first official trailer of the new Khoobsurat was launched with much fanfare. Sonam's sister, Rhea Kapoor, who is also the producer of the movie along with Walt Disney Pictures, said that she only wants to make happy-fun films. Well, her first flick was Aisha which was a dud, but who knows, with this flick she might hit the bull's eye!
Coming to the trailer, it does show Sonam in her wackiest avatar till date. She is playing the role of Dr. Mili Chakravarty, a physiotherapist who comes to Sambhalgarh to treat King Shekhar Rathore who is paraplegic. Her encounter with the family headed by strict Queen Ratna Pathak Shah (she is playing the same role which her mother, Dina Pathak played in original- how interesting!) and her son Vikram (Fawad Khan) is what constitutes the fun-ride. Fawad is a Pakistani actor who is currently gaining a lot of fan following in India courtesy his serial, Zaindagi Gulzar Hai. He does very much looks like the prince he is playing!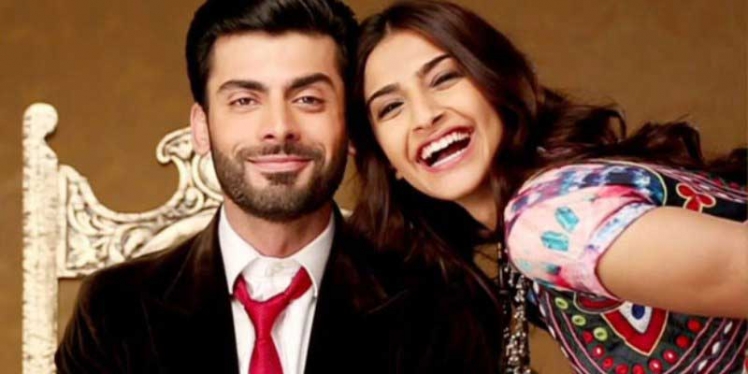 However, one actor who can easily steal all the limelight away is Kirron Kher! She is playing Sonam's middle class mom based in Delhi and going by the looks of it, she has got a cracker of a role! She is looking absolutely hilarious and so very endearing at the same time with her funny antics and perfect comic-timing. Don't forget though, that in the end, it's an out and out Sonam Kapoor show. She is the main protagonist around whom the whole film revolves and she must have got ample amount of screen time to finally prove her acting credentials. Well, in one of the songs, she is definitely proving her BUM credentials going by the lyrics! He He
Will she be able to do justice to a role which in the original flick was played by gorgeous ageless beauty, Rekha? Will the film have enough spice to be accepted by today's audience without being compared with the original? These and many more such questions will be asked till the movie is finally released and we get to see the final product.
We are just hoping that it turns out to be a super entertainer rather than a washed down version of a classic which no matter what happens, shall remain a cult classic forever!
For now, enjoy the trailer, guys and get some laughter therapy!