We all know how close Shah Rukh Khan and Karan Johar are.
They are the glorified besties of Bollywood. They are almost family members who hardly do anything separately. It is a known fact that Gauri khan and Karan Johar have a wonderful friendship that is special in many levels. But Gauri Khan is longer just wife of Shah Rukh khan but is now a renowned interior designer herself.
She has designed the homes of many B-town celebrities and they have nothing but praises for her!
Very recently, Gauri khan designed Karan Johar home terrace of his Bandra home and it is simple spellbinding. She also designed Karan Johar's twins' nursery, which is a combination of class and cuteness! Karan Johar tweeted "My terrace designed by the exceptionally talented and beautiful Gauri Khan".
To this, she heart-warmingly replied "When the client is the inspiration, the result is gorgeous thank you Karan Johar"
The director's choices were considered very minutely by Gauri, making the Karan Johar home terrace an enviable spot for relaxation after a day of hard work!
Karan Johar home terrace –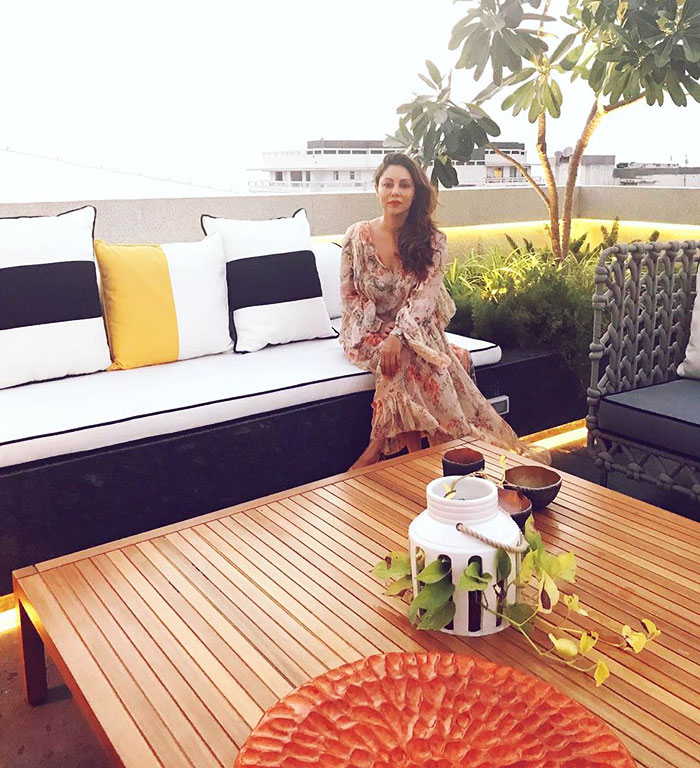 The plush sofa-cum-recliner on Karan Johar's terrace is the perfect seat to sit and watch the lovely Arabian Sea from. Seems like Gauri khan is basking in the glories of her own creation! The centre table of maple wood adds to the beauty of the terrace.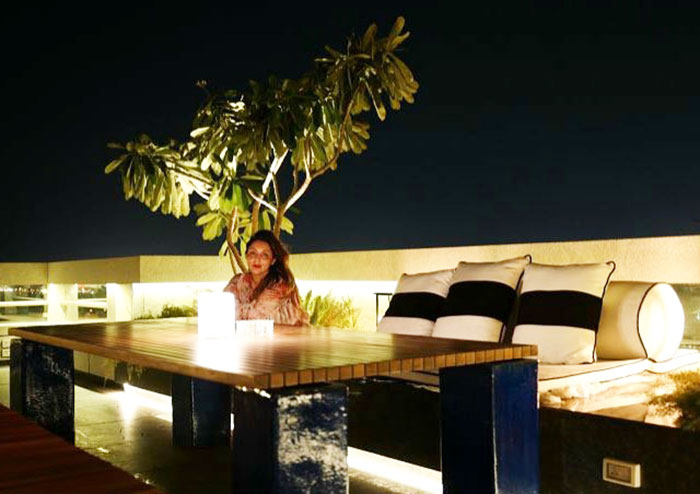 This is a photo of the same terrace taken at night and it looks ethereal up there. The sea in the background adds to the serene ambience. The perfect diffused lighting and a few bushes here and there brings out the classic beauty!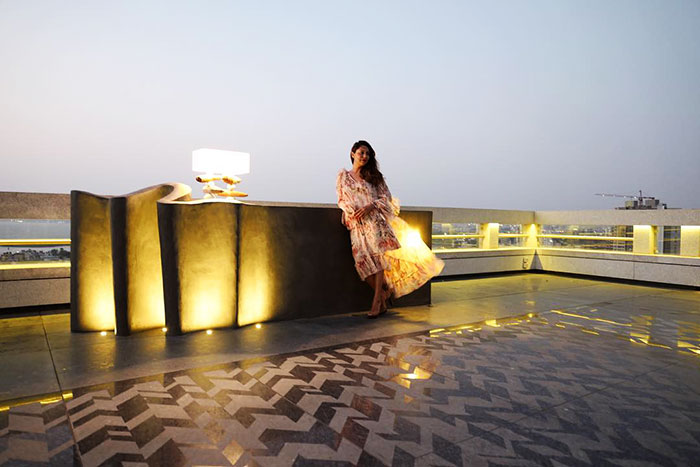 This lovely photo is taken at dusk and we can see in the photo how breezy the terrace is. The designer piece against which Gauri is seen reclining adds a classy yet funky look. The idea of lightings under the railings adds more magic!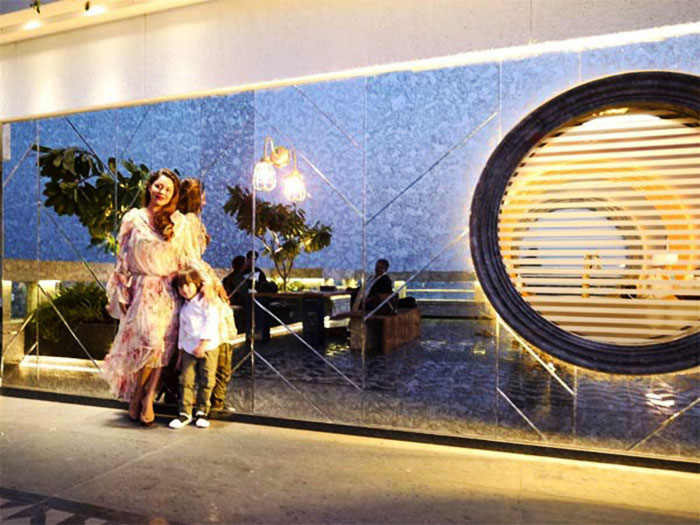 This floor-length cut-glass wall against which Gauri and her adorable son, Abram, are standing against adds a touch of sophistication to the whole terrace!
This is Karan Johar home terrace designed by Gauri Khan – These pictures give us peek at Gauri Khan's dedication and genius at what she does. Her interior designing is the class, sophistication and comfort all rolled into one! Kudos to you, ma'am!!!