Javed Jaaferi Son – Nowadays, Bollywood is all about Star-Kids who are working hard to get into the Bollywood business as quickly as possible. Sara Ali Khan, Jhanvi Kapoor, Aahan Shetty, Athiya Shetty, Khushi Kapoor, Suhana Khan, Aryan Khan…these star-kids are always in news. Even Javed Jaaferi's daughter "Alaviaa Jaaferi" is an Instagram star. These grown up star kids are said to be the future star-kids who will rule the Bollywood industry. Well, only time will tell us who rules the Bollywood industry and HOW!
Other than that; like I mentioned, that Javed Jaaferi's gorgeous daughter "Alaviaa Jaaferi" is an Instagram star, I'd like to mention that Javed Jaaferi's son is grown up to be smart and sexy as well. Well, his Instagram account is not private, but sadly, he hasn't posted any pictures yet. But hey, that doesn't mean we don't know how he looks.
Here's his picture shared by Alaviaa Jaaferi on her Instagram account. He certainly looks very smart and sexy, right?
Cute, isn't it?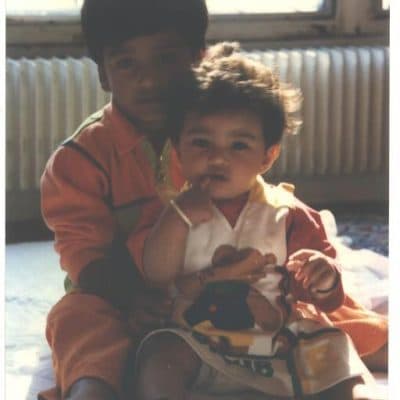 What do you think about him? Isn't he smart?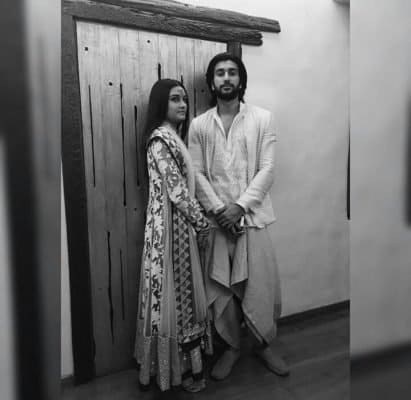 Earlier, when he was spotted with his dad in a public event, Javed had revealed that his son Meezan is not too much into Bollywood movies. He even revealed that his son never really came on sets with him.
Surprising, right?
This indicates that he certainly has no interest to join Bollywood. But yeah, Javed once revealed that Meezan is into sports and he plays football and basketball. Also, he is a lot into music.
His disinterest in Bollywood is the only reason why we never get to see him at any public event. Or maybe he is way too shy. As reported in times of India, Javed revealed that his son doesn't have any acting inhibitions, and his focus is into business.
So, we might never get to see him acting in Bollywood movies like the other star kids who are trying to get a deal as quickly as possible. But anyways, we wish him all the luck in whatever he's interested in doing.
Javed Jaaferi Son – Any thoughts?