Instagram Bios Of Celebs : We all FOLLOW Bollywood celebs on Instagram to get daily updates regarding what's cooking in their amazing LiFe, right? Let's say, we follow them to get Fashion ideas, Hairstyle ideas, or simply because they're too hot and cannot be ignored. Even though we Follow them; it's true that we still don't know what their Instagram bio is. Many of us mainly wants to see what they are uploading, where are they vacationing etc. I'm pretty sure that even though millions of people follow them on Instagram, some still have no clue what their favorite celebs Instagram bio is.
No, no, now you don't have to go & check it out.
Here we are to save your time. Here we have listed Instagram bios of Bollywood celebrities. BEFORE you start reading; I would like to add that there are some who like to keep it simple, whereas there are others who score points with their humor.
So, let's begin.
AND ISN'T THAT TRUE? EVERY PICTURE TELLS A STORY…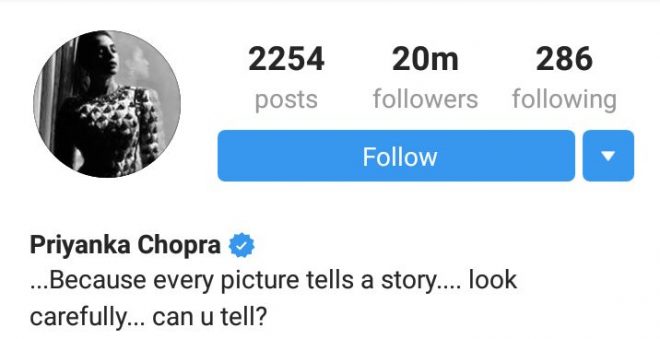 THIS SUMS UP ALIA BHATT.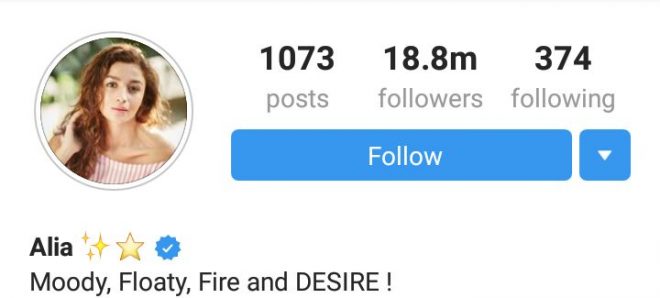 THAT'S A POWERFUL QUOTE, AGREE?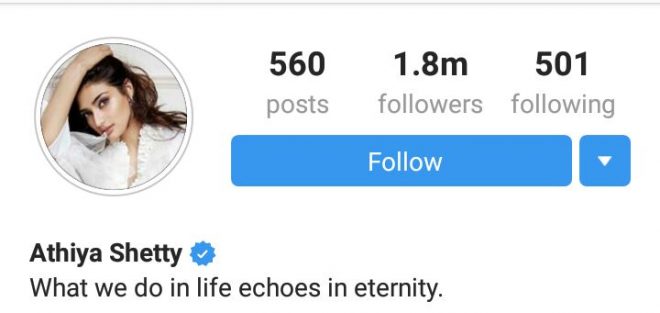 DO YOU GET IT?
DON'T FORGET, HE IS A MAN ON MISSION.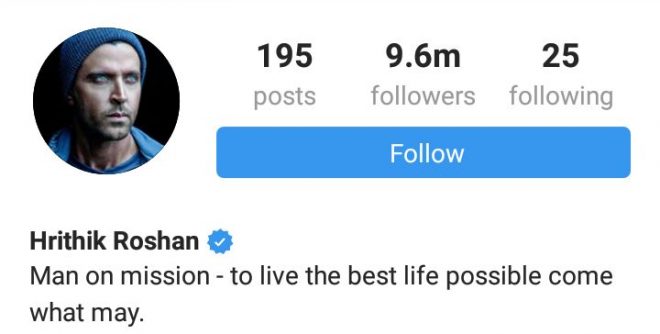 NO QUESTIONS!!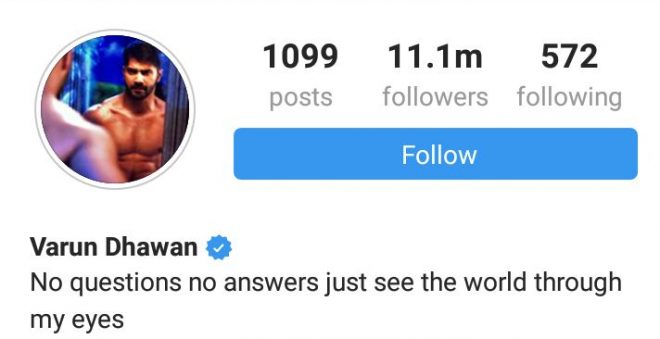 THAT'S THE ONLY REASON ANUSHKA SHARMA UPLOADS MOST OF HER PICTURES WITHOUT CAPTIONS.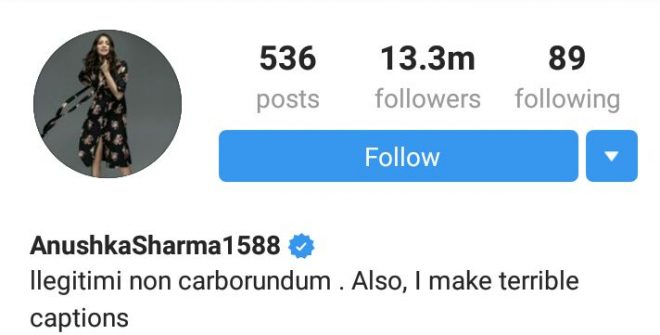 PERFECT!!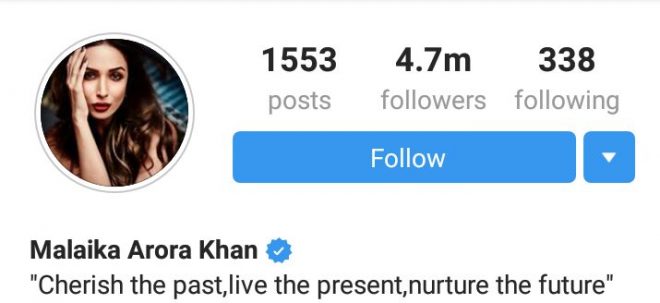 JUST IN CASE YOU WANT TO KNOW "HOW" TALENTED HE IS.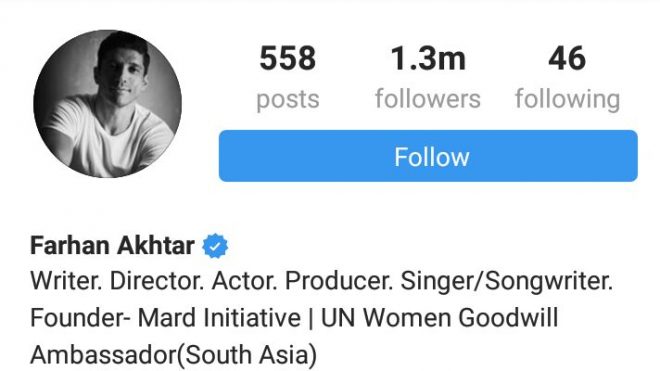 Instagram Bios Of Celebs : IF your favorite celeb is not in the list, then we are sorry. Well, the thing is, there are many celebs who haven't kept any Instagram bio. Back to the mentioned ones, who do you think has an interesting Instagram bio? Leave a comment below.